Maui Outrigger Canoe Tours
Choose Your Maui Canoe Tour
Whale Watch Outrigger Canoe Tours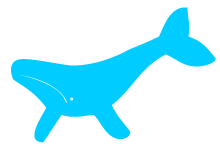 Kohola, Humpback Whales, make the long journey to Maui each winter for two reasons: The Maitai's and Sunsets! We're kidding of course. They actually come here because our warm, shallow and protected waters create the perfect habitat for mating and birthing. Whale Watching, a favorite winter time activity, can be enjoyed from most beaches as well as a number of large, crowded Whale Watch boats. However, everyone agrees there is no better way to experiences these majestic creatures than from ocean level aboard a Kayak, Outrigger Canoe or SUP. No crowds, No engine noise, No diesel fumes! Just you, your friends or family and the Whales!
After a water safety and paddling orientation we begin a relaxed paddle off shore and begin looking for these gentle giants. We usually see several pods of whales on our tours with a wide array of activity: Pec Slaps, Fluke Slaps, Spy Hops, Breaches and you can even hear the whales singing!!! Your knowledgeable guide will share information about humpback whales, marine life and the islands surrounding you. If time permits after the whale watching portion of the tour, we will leisurely paddle back to one of our favorite snorkeling reefs where you'll cool off while snorkeling with Honu (Green Hawaiian Sea Turtles). As with our other paddle snorkel tours, start by choosing your vessel: Kayak, Hawaiian Outrigger Canoe or SUP. Then choose the location you wish to depart from: Olowalu or Makena.
3 Hour Tour
$149 per person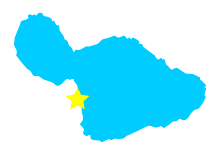 After a water safety and paddling orientation we depart in our Hawaiian Outrigger Canoe from a beautiful beach in the heart of Turtle Town. As we glide across the pristine clear waters you'll enjoy stunning views of Haleakala summit, Molokini Crater, Pu`u Olai, the Makena/Wailea coastline and surrounding Islands, including the Big Island on a clear day! Along the journey we stop at one of the many snorkel spots Turtle Town has to offer so we can begin to explore the underwater world we are visiting. This area offers unique reef structures and underwater caves, the best part is Turtle sightings are guaranteed. From time to time we also get visits from Dolphins (Nai`a) or Manta Rays (Hahalua). This trip is perfect for families with small children, beginner paddlers and first time ocean enthusiasts.
*Whale Watching Tour Dec-April (See description below)
3 Hour Tour
$149 per person
West Maui Coral Gardens Outrigger Canoe Tour (Olowalu)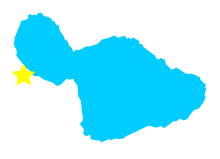 After a water safety and paddling orientation we depart in our Outrigger Canoe from Olowalu Beach under the back drop of Mauna Kahalawai (West Maui Mountains). As your guide navigates you through the shallow coral gardens you won't help but notice the vivid reef structures everywhere you look. This shallow water play ground opens to slightly deeper water where your guide leads you to a 'turtle cleaning station' with an abundance of turtles and marine life. The shallow sandy bottoms with patches of vibrant coral make this one of Maui's visitors favorite places to snorkel. This trip is perfect families with older children and paddlers with some experience.
*Whale Watching Tour Dec-April (See description below)
3 Hour Tour
$149 per person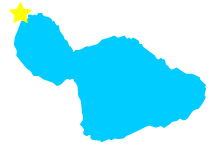 Offered as a part of Jean-Michel Cousteau's "Ambassadors of the Environment Program" this fun, educational and cultural tour is one of our guests favorites. After a water safety and paddling orientation we depart from DT Fleming's Beach in front of the Ritz Carlton, Kapalua. As your guide navigates your Hawaiian Outrigger Canoe (Wa`a) along the sea cliffs (pali) its easy to get a sense of ancient Hawaii. The lack of development in area offers undisturbed beaches, sea cliffs, open ranch land and a stunning view of Moloka`i just across the Pailolo Channel. After an upwind paddle we arrive at Mokuleia Beach and the first bay of Honolua (Honolua literally means: two bays). On shore we learn of the Hawaiian's ahupua'a system of land management and how the Hawaiian's were able to thrive in the islands prior to western contact. Launching the canoe again we arrive around the corner at Honolua Bay, a part of the Mokuleia Marine Life Conservation District, these protected waters offer an abundance of marine life. While snorkeling your Marine Naturalist will guide you through this underwater playground to a 'turtle cleaning station', naming a multitude of fish along the way before allowing you some free time to snorkel on your own.
*Due to high surf in the winter months this tour is only offered June – September, surf and weather dependent.
3 Hour Tour
$159 per person
Molokini Outrigger Canoe Challenge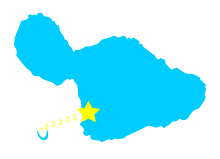 So you want to go to Molokini? Most people take large snorkel boats…. but a few PADDLE an Outrigger Canoe there! This tour is not for everyone, only those looking for a challenge*. We'll meet early in the morning at Makena Landing and go over water safety and paddling orientation. Then we set our course for Molokini Crater. You'll glide across the calm waters as the sky slowly changes from purple, pink, red and orange while the sun slowly rises over the summit of Haleakala. Experience views only available from sea or one of our neighboring islands. After a healthy 3.5 mile paddle you'll arrive at Molokini Crater, before the large snorkel boats, and enjoy an un-crowded snorkel in the crater. If you've been there on a boat before you'll understand the value the last statement! If conditions allow we'll paddle around the back side of the crater. The breathtaking back wall of wind and wave-swept stone is a sight you'll carry with you for a lifetime, and one that very few ever see. As we paddle back to Makena you start to appreciate the name of this tour: Molokini Challenge. Don't worry, our guides promise no matter how tired you get on the way back, we'll hit land….somewhere!
*This trip is not for everyone. It is physically demanding and paddlers must be healthy, in good physical shape and have paddling experience. Conditions Apply.
3-4 Hours
$199 Per person (two person minimum)
My husband and I spent a week in Maui, went on many excursions, but nothing could top this experience. It was epic! It was my first time in a canoe, the whale encounters were phenomenal, and our guide Tim was gracious and very knowledgeable. He truly has a passion for the whales and their environment, educating his guests, and bringing a sense of native culture to the experience.
This was a great experience! so relaxing and chilled our guide Brandon was amazing and very insightful, told us all about the island and made the whole experience enjoyable and cool. We saw sea turtles, countless different types of fish, the coral was amazing with the water so clear and warm!
Just wanted to thank you for the awesome morning we had with you and for the photos. It was definitely a highlight of our trip. Brandon was great and made the whole experience fun and relaxing.