Date and Time: Saturday, Sept. 19 from 8:30 a.m. to 11 a.m.

Location: Po'olenalena Beach Park, South Maui. Look for the Hawaiian Paddle Sports and Hawaii Mermaid Adventures flags and tents.

What to Bring: Please bring a reusable water bottle and sun protection. All cleanup supplies – including gloves and buckets – are provided.

Lunch & T-shirts: Complimentary pizza and event t-shirts will be provided to the first 50 volunteers by Outrigger Pizza and Pau Maui Vodka.

Download the App: Download the Clean Swell App to track the amount of debris you collect during the cleanup.

Facebook Event Page: Get the latest event updates on Facebook.

Spread the Word: Encourage our community to support clean beaches and oceans by inviting them to Maui's International Coastal Cleanup event! Additional cleanup locations can be found online.



Plastic pollution is one of the most significant problems plaguing our ocean environment. Over 8 million metric tons of plastic enter our oceans each year. It is estimated that plastics in our ocean will outnumber fish by the year 2050. Seabirds, turtles, fish, and dolphins commonly mistake plastic for food. Plastics also absorb toxic chemicals and pollutants that then weave their way up the food chain.
By working together, we can significantly curb plastic pollution.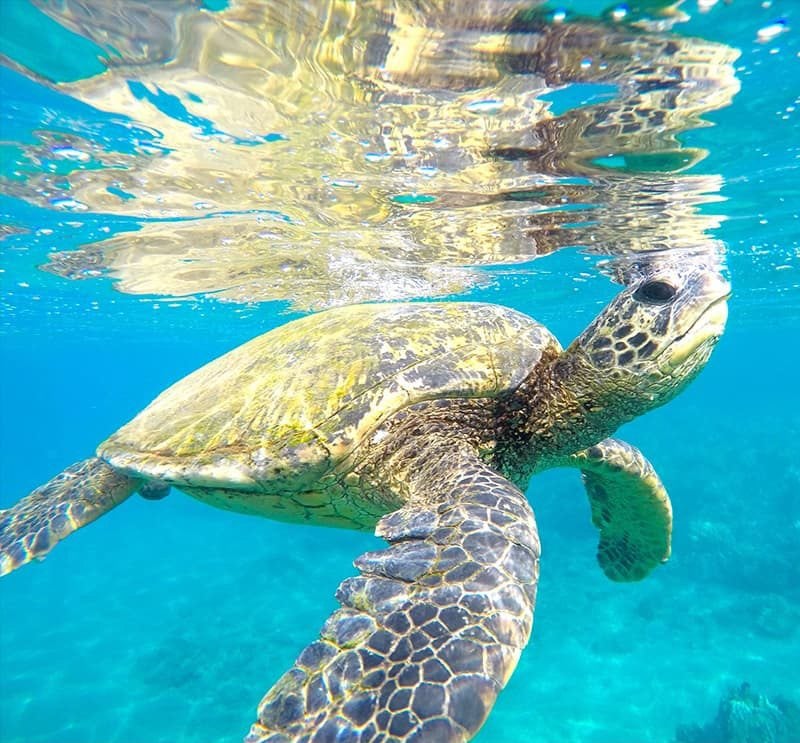 Mahalo to all who make this event possible!
Maui's International Coastal Cleanup event at Po'olenalena Beach Park is hosted by Hawaiian Paddle Sports and Hawai'i Mermaid Adventures. The event is part of The Ocean Conservancy's annual International Coastal Cleanup Event, held for over 30 years. During this time, nearly 12 million volunteers have removed over 220 million pounds of trash from our waterways and beaches.
Hawaiian Paddle Sports
(808) 442-6436

[email protected]

81 Halekuai St., Kihei, HI 96753
All photos and videos on this website were taken while viewing animals from a responsible distance. Images depicting dolphins or whales in close proximity to people were taken when the animals approached the vessel, and no attempt was made to approach or otherwise disrupt these animals.
Scroll to top