Maui Outrigger Canoe Surfing
To view the 360 Video please use Firefox or Chrome Browser
360° Canoe Surfing Video | Maui Hawaii

Epic 360° Canoe Surfing Video. From phone you need to use Facebook App. From Computer you need to use Chrome or Firefox Browser. Enjoy!For more info and videos on Canoe Surfing: https://hawaiianpaddlesports.com/maui-canoe-surfing/

Posted by Hawaiian Paddle Sports LLC on Sunday, February 14, 2019
Outrigger Canoe and Surf Session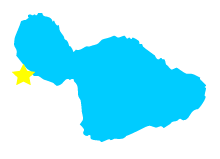 Feel the power and exhilaration of Canoe Surfing with us and you're guaranteed to catch the stoke of surfing!  We'll teach you Hawaiian commands and words pertinent to canoe culture as well as how to paddle a canoe and SURF.  Learn about wave selection, surfing etiquette and where the waves come from.  Perfect for small groups and families the surfing canoe can take one, two or three guests.  If you have 3 guests the canoe surfing lesson will be private for your group, otherwise we will sell all the seats.  If you have a larger group with 4 or more people we can take turns or bring a second surfing canoe.  Ask for details and pricing.  Wind and swell determine the location so we'll choose the best location the day before based on weather conditions and the experience of your group.
2 Hour Canoe Surf Session

$249 1 person
$149 2-3 people
$119 4+ people rotating in one canoe
For larger groups requesting two canoes please inquire for rates.