When You Love What You Do
You Never Work A Day In Your Life
Hawaiian Paddle Sports prides itself on our seasoned tour guides—each an expert in various fields and passionate about the industry. Many have grown up in Hawaii, and others have felt the call of the ocean currents and Hawaiian culture and have chosen to make Hawaii their home. Learn the Hawaiian language with a native language speaker and culture guide, or practice underwater photography with our expert divers, SUP (Stand Up Paddle Board) instructors, and kayak guides. Featuring instructors that hold champion titles in Varsity Paddling and divers who have free-dove to 100 ft on one breath, our guides will ensure the optimum Hawaiian experience.
Being natural entrepreneurs, many having achieved unique accomplishments both in Hawaii and internationally. Our skilled guides are professionals in natural resource management and coastal ecology and have utilized their skills both locally and worldwide. Being ocean enthusiasts, they have pursued various certifications to increase their capabilities, including water safety, SCUBA, lifeguard, first aid, and emergency first responder certifications. Many are involved in leadership positions for Hawaii non-profits and off-the-clock coach and lead classes for locals on the island. This trained team brings a drive for excellence and advancement as they utilize their specific expertise with Hawaiian Paddle Sports.
We value conservation and respecting our island and its resources. Many guides utilize their knowledge of this area to lead their tours and bring a deeper understanding of conservation and the local ecosystems. Collectively, they have spent over 25 years studying whales and continue to research whales and wildlife of northwest America while sharing their findings with tour participants.
Enjoy expertly crafted tours, bathed in iconic views, sights, and memorable moments, creating the iconic Hawaii experience, and uniquely representing the educational understanding of the island and ecosystems that only Hawaiian Paddle Sports can offer. We look forward to having you join us on the water as we explore and truly experience the adventure we call kūlana.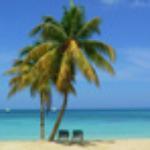 The professional guides at Hawaiian Paddle Sports are the best in the business. I was very impressed with the service, environmental knowlege and hostpitality showed by John and Ari, our guides on Maui. I give them my highest recommendation.
This company is epitome of what service should be.  Tim was great at communicating via email and by phone prior to our arrival in Maui.  I appreciate the company's commitment to the marine life, taking care of the environment and ensuring that experience remains for all to enjoy for decades to come.
Hawaiian Paddle Sports
81 Halekuai St., Kihei, HI 96753
All photos and videos on this website were taken while viewing animals from a responsible distance. Images depicting dolphins or whales in close proximity to people were taken when the animals approached the vessel, and no attempt was made to approach or otherwise disrupt these animals.