When You Love What You Do
You Never Work A Day In Your Life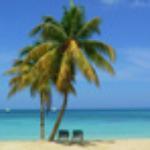 The professional guides at Hawaiian Paddle Sports are the best in the business. I was very impressed with the service, environmental knowlege and hostpitality showed by John and Ari, our guides on Maui. I give them my highest recommendation.
This company is epitome of what service should be.  Tim was great at communicating via email and by phone prior to our arrival in Maui.  I appreciate the company's commitment to the marine life, taking care of the environment and ensuring that experience remains for all to enjoy for decades to come.
Hawaiian Paddle Sports
27-A Halekuai St., Kihei, HI 96753
All photos and videos on this website were taken while viewing animals from a responsible distance. Images depicting dolphins or whales in close proximity to people were taken when the animals approached the vessel, and no attempt was made to approach or otherwise disrupt these animals.