Our mission at Hawaiian Paddle Sports involves more than just our business. Community, culture, and protecting what we love in this world is a big part of who we are. Each month we highlight a local charity, community group or non profit organization to help raise awareness for their cause.  Through our Malama Maui give-back program, we are proud to sponsor Camp Imua, part of Imua Family Services.

Supporting Maui's Youth and Families
For nearly 70 years, Imua Family Services has been serving the youth and families of Maui County (Maui, Lanai, and Molokai). First operating out of a small cottage in Spreckelsville in the 1940's, Imua Family Services has grown to become a critical part of the Maui community. The non-profit organization provides family-centered, therapeutic services for infant, toddler, and preschool children, as well as their families.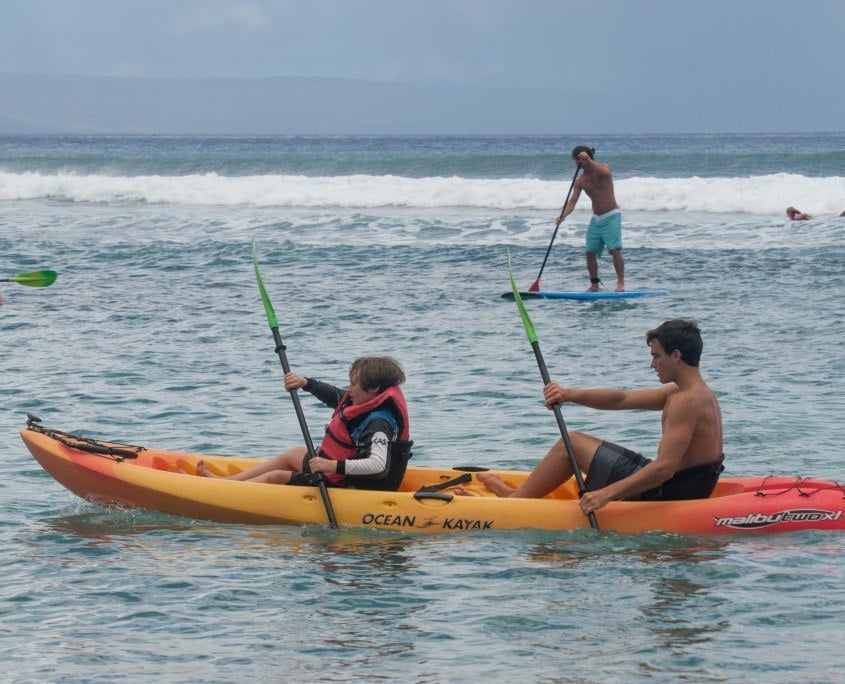 Imua Family Services: Play It Forward
In the Hawaiian language, imua means "keep going" or "go forward". But for many children and families who are facing intellectual disabilities, developmental disabilities, or crisis situations, the idea of going forward can be daunting. It is the mission of Imua Family Services, then, to support and empower these individuals to go forward and reach their fullest potential.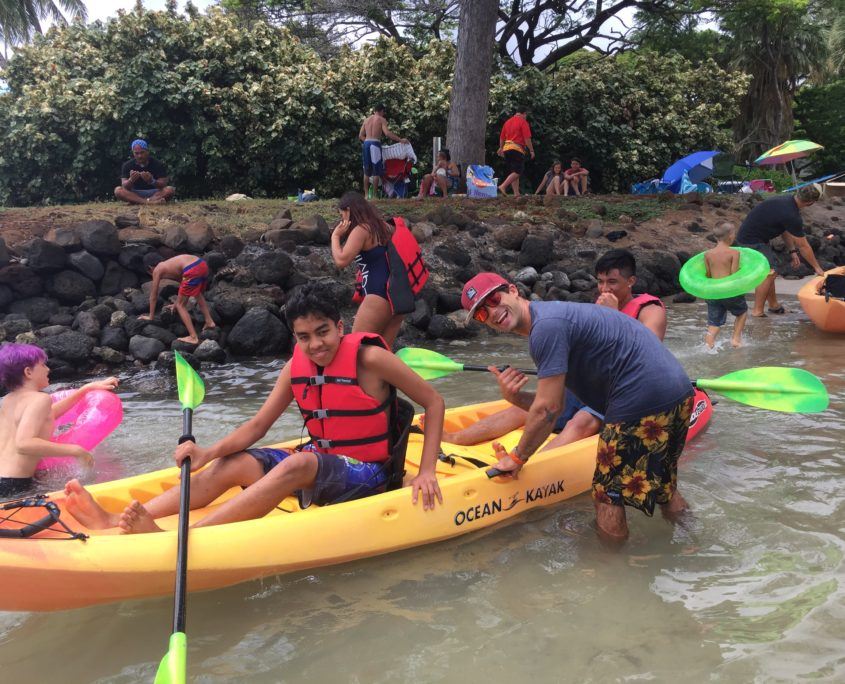 An important part of Imua Family Services' programs is addressing intellectual and developmental disabilities in the early stages of childhood development. Children who receive intervention at the onset of diagnosis are more likely to achieve developmental milestones such as improved physical movement, communication, and personal and social skills. The organization focuses on providing services to children ages birth to six years old, and is equipped to deal with a wide spectrum of disabilities – from Autism and Down Syndrome to physical disabilities such as severe scoliosis (curvature of the spine).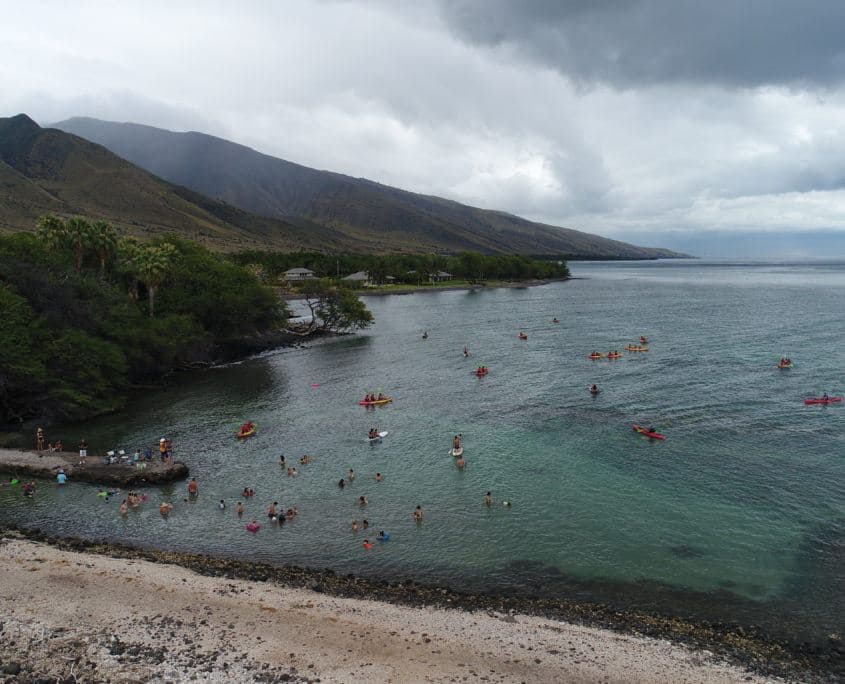 One of Imua Family Services most well-known programs is Camp Imua – a free, week-long camp for school-aged children with special needs. Held at Camp Maluhia in the West Maui Mountains, Camp Imua provides an opportunity to campers who otherwise would not be able to participate in summer camp. Since its inception in 1976, Camp Imua has given thousands of Maui youth memorable experiences such as surfing, kayaking, hiking, horseback riding, and helicopter tours. The Camp allows participants to try new things, expand their comfort zones, and connect with others.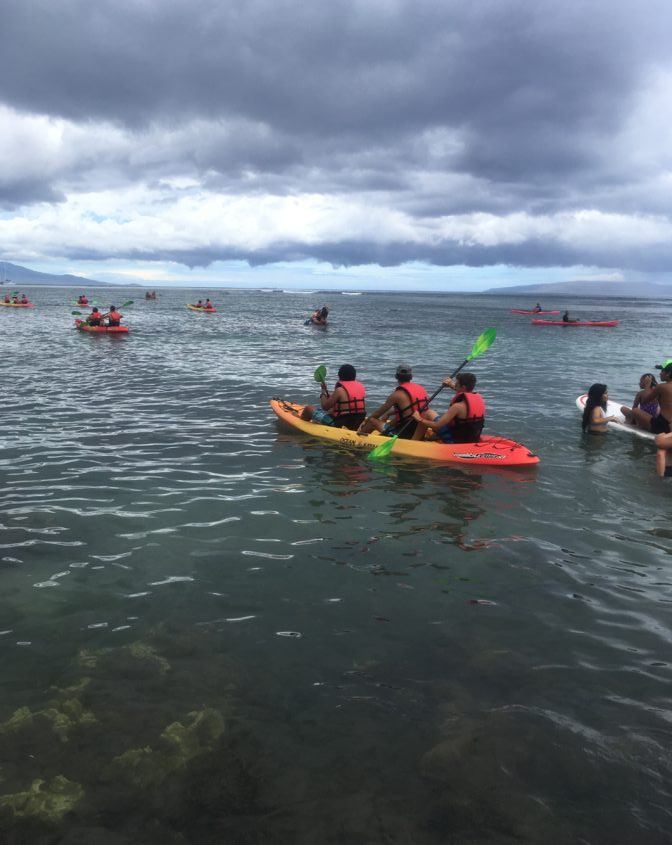 Every year, Hawaiian Paddle Sports makes a point to participate in Camp Imua. We donate kayaks and Hawaiian Paddle Sports team members spend the afternoon introducing campers to ocean sports. In 2017, we joined over 60 campers and caregivers for a fun day of kayaking and ocean adventure. For many campers, it is the first time they have been in the ocean or paddled a kayak. Their excitement is palpable, and their energy fills the air.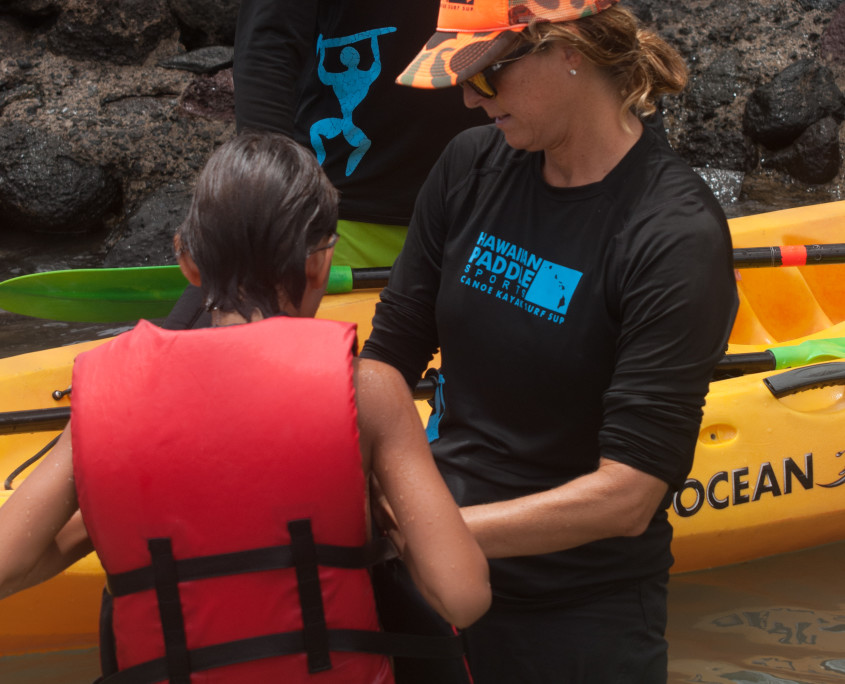 Hawaiian Paddle Sports is thankful for the opportunity to give back to Maui youth, and to provide a unique and fun experience for all involved. We join with over 150 volunteers and Maui businesses to sponsor the annual camp, and make this opportunity possible. This is one of our most rewarding events of the year, and we have a blast taking the kids out on the kayaks and outrigger canoe. To see their joy and hear their laughter is so uplifting!  We love our job and love giving back to the community even more so.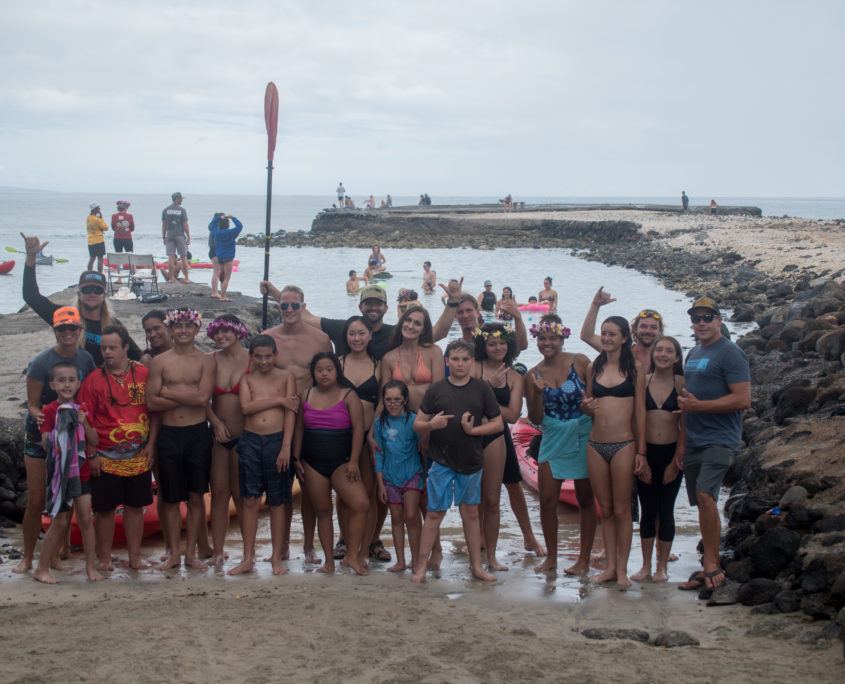 Imua Family Services is able to provide programs like Camp Imua to the community at a free or reduced cost due largely to the generosity and support of the Maui community. You can help support Imua Family Services by:
Volunteer – Camp Imua annually hosts 50 campers, with a ratio of 3 campers to 1 volunteer. Volunteers serve avariety of important functions, from kitchen duty to managing camp activities. To become a Camp Imua volunteer, fill out the Volunteer Application.
Donate to the Camper Scholarship Fund – Donations enable campers to attend this life changing camp free of charge!
Become a Sponsor – Individuals and businesses are a critical part of Camp Imua's success. In fact, an estimated  70% of Camp Imua's needs are met through direct or in-kind donations! Sponsors can donate services (like helicopters tours or horseback rides), meals, or monetary donations.
To learn more, visit Imua Family Services and Camp Imua websites, or email [email protected].
What are we forgetting?