Our mission at Hawaiian Paddle Sports involves more than just our business. Community, culture, and protecting what we love in this world is a big part of who we are. Each month we highlight a local charity, community group or non profit organization. In addition to raising awareness for their cause, we make a financial donation and volunteer our time to help them to accomplish their goals. We are proud to sponsor the Maui Huliau Foundation.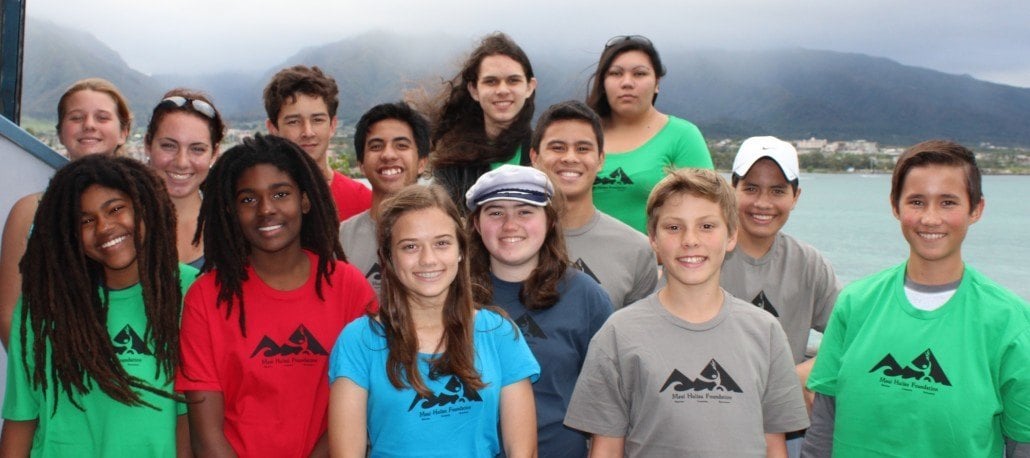 Maui Huliau Foundation: Promoting Youth Environmental Leadership
Maui Huliau Foundation is an environmental education non-profit working to promote environmental literacy and leadership among Maui's youth through unique community-based educational experiences.  Founded in 2010, Maui Huliau Foundation works with Maui youths ages 12-18 to inspire active and educated stewardship. Through a blend of student-based environmental programs, Maui Huliau seeks to empower the voices of Maui's youth in an effort to educate Maui residents and visitors about how they can help protect Maui's precious environment.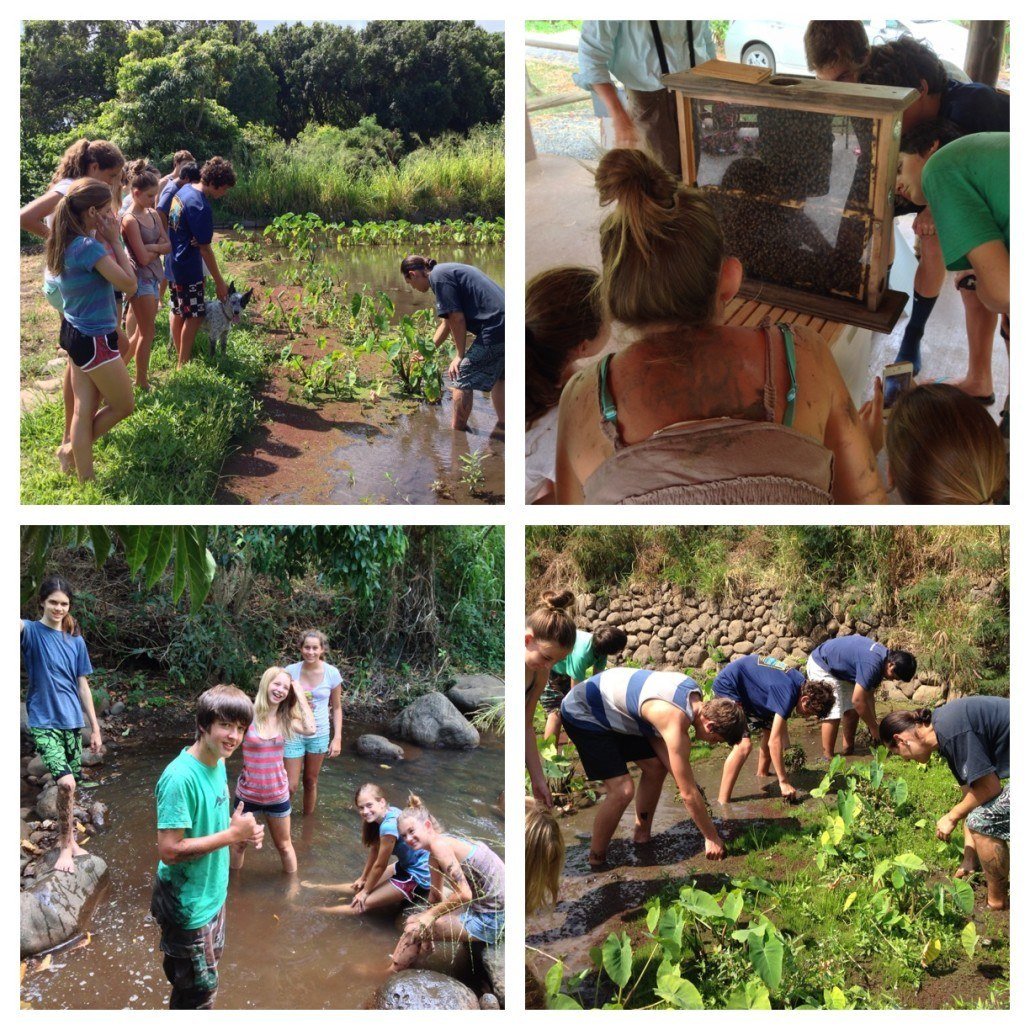 In Hawaiian, huliau (pronounced who-lee-ow) is translated to mean "a time of change", "a turning point", or "to recall the past". Around the world, our natural ecosystems are facing a critical tipping point. Environmental organizations are more persistent than ever in calling for change. We must reshape our relationship with the natural environment and, in doing so, curb our negative impacts. By catering specifically to teenagers, Maui Huliau is influencing the next generation of environmental stewards at a critical time in their lives. Maui Huliau also recognizes the importance of looking to the past to inform our next steps for the future.
Maui Huliau works with events hosted on Maui to make them zero waste. Prior to the event, Maui Huliau worked with organizers and vendors to secure compostable food service products. During the event, they provided "Zero Waste Stations" with bins and educational signage that promote the sorting of food waste and compostable disposables from trash. This in combination with volunteers who help advise event attendees which bin to put each piece of disposable material greatly reduces the amount of trash that goes to our landfill. After the event, Food waste was composted and recyclables sorted and turned into recycling centers. During the Maui Ag Fest, the volunteers at zero waste stations diverted 80% of the waste away from our landfill.

Filmmaking Inspires Environmental Stewardship
Maui Huliau offers a number of student-based environmental projects, but its Environmental Filmmaking Club is by far one of the organization's most popular programs. Celebrating its 6th school year, the Environmental Filmmaking Club is a semester-long program that introduces students to the world of environmental filmmaking. Maui Huliau assists new students in producing short environmental films that are conceived and directed by the students themselves. Returning students work on independent film projects that cover breaking environmental and community issues.
To date, students have produced over 60 films that have garnered over 40,000 views. If that isn't impressive enough, student films have been featured over 50 times at 12 different film festivals worldwide. Films range from documentaries to claymation films, and even include much loved music videos. The talent level is impressive, and we highly recommend subscribing to Maui Huliau's YouTube Channel.
Films have explored issues such as coral reef degradation, marine debris and plastic pollution, GMO's (Genetically Modified Organisms), and the recovery of Maui's endangered sea turtle populations. Most recently, the organization has partnered with the County of Maui to use short films as a way to highlight the island's environmental nonprofits.
In addition to filmmaking, Maui Huliau students have also launched local environmental activism campaigns. These projects combine social media, outreach, and community partnerships to inspire change throughout Maui.
One of Maui Huliau's most recent environmental campaigns is the launch of Hawaii's Ocean Friendly Restaurants program. Originally conceived as a campaign to minimize the use of polystyrene (aka "Styrofoam") food ware items, Ocean Friendly Restaurants is now a statewide campaign that works directly with the food service industry to voluntarily reduce single-use plastics. As part of the campaign, students created two short films, an educational brochure, and website. The students have also traveled around the island to outreach with local businesses and certify restaurants that meet Ocean Friendly Restaurant standards. Currently, students have helped certify 13 Ocean Friendly Restaurants on Maui.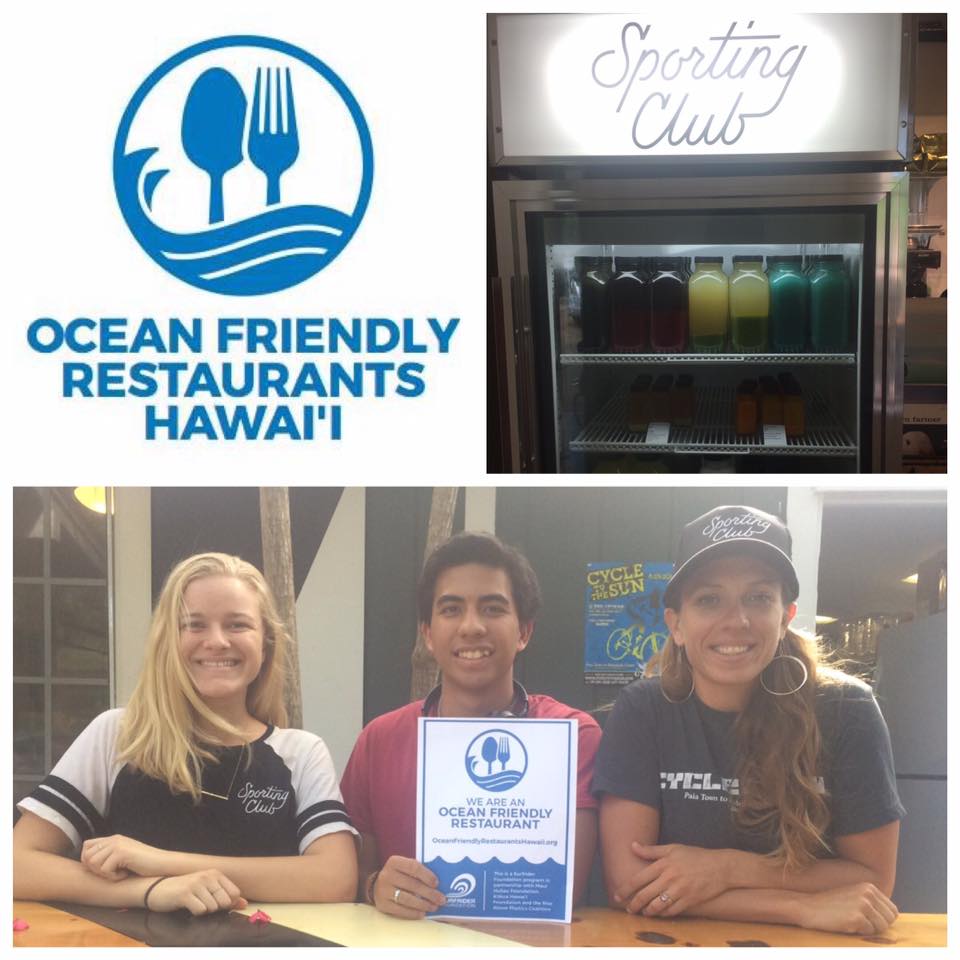 In addition to Ocean Friendly Restaurants, Maui Huliau students created the #sporkitup project. "Sporks" are a cross between a spoon and fork, and are useful to have when you're on the go. By carrying a reusable spork in your purse or backpack, you can avoid using single-use plastic forks and spoons when you're eating out. Students were originally inspired to promote the use of reusable sporks from eating lunch in their high school cafeterias. Maui high schools unfortunately do not use reusable tableware in cafeterias, which results in thousands of plastic utensils being thrown away each day. Maui Huliau students now use their sporks at lunch, and have begun selling them at Huliau events to promote plastic reduction throughout the Maui community.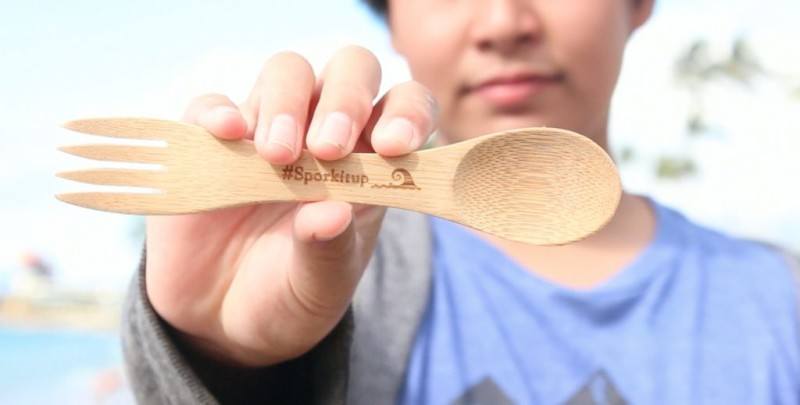 Maui Huliau Foundation is not only creating positive change for our environment, but is also truly making a difference in the lives of Maui students. There are many ways to help support this incredible organization:
Learn more by checking out the Maui Huliau Foundation website or "Liking" them on Facebook.
What are we forgetting?