Ka Ipu Kukui Fellows Program: Developing Future Leaders For Maui County
You are here:
Home
/
Blog
/
Malama Maui
/
Ka Ipu Kukui Fellows Program: Developing Future Leaders For Maui Count...
Our mission at Hawaiian Paddle Sports involves more than just our business. Community, culture, and protecting what we love in this world is a big part of who we are. Each month, our Malama Maui program highlights a local charity, community group or non profit organization to help raise awareness for their cause.  In February 2017, we were proud to support Ka Ipu Kukui Fellowship Program.
Maui County occupies a special place in the state of Hawaii, yet it faces many challenges that could very well erode the unique qualities of these extraordinary islands. Approximately fifteen years ago, members of two organizations – Decisions Maui and Focus Maui Nui concluded that there must be a significant effort made to train future leaders of Maui County to address current and prospective concerns. Stemming from a vision for Maui's future, a steering committee formed to build a foundation that addressed relevant topics and issues facing our tri-island community. As a result, the Ka Ipu Kukui Fellows Program was conceived, focusing on addressing key areas of concern.
Ka ipu kukui translates to crucible of light.
To be considered a potential candidate as a Ka Ipu Kukui Fellow, one must submit an application, three essays and complete an interview. Participants are selected based on professional diversity and leadership potential with a proven record showing a commitment to Maui County and the prospect of being a future leader. Participants must commit to attending experiential meetings two to three days each month with Fellows completing a survey providing input on the quality and relevance of the session. The fourteen-member steering committee meet every other month to review outcomes of each session, provide input that enhances the program and aligns the needs of the community and stakeholders that are involved.
The monthly sessions known as Halawai (Hawaiian word for gathering) are very hands-on, taking Fellows out to the field with behind the scene tours and meeting prominent industry and community leaders one might not normally get a chance to meet, such as a visit to the highly secured Air Force Telescopes high atop Haleakala. Here discussions are profound and thought provoking with a multifaceted perspective embracing all vantage points from those of Hawaiian leaders opposing the telescopes on this sacred land and those of security and research programs conducted by the United States Air Force.
Sessions are designed to provide opposing viewpoints that illustrate the complexity within the topics that are discussed and to provoke Fellows to seek understanding first, before voicing opinions of their own. They also have opportunities to meet with State legislators and the Mayor privately to discuss current issues in a candid and casual atmosphere. With speakers representing differing perspectives, Fellows become more aware and well rounded to ask the difficult questions and begin to synergize win-win solutions for the future.
All presenters and speakers are volunteers from businesses, governmental agencies, non-profits and the community (i.e. Sierra Club, Hawaiian Islands Humpback Whale National Marine Sanctuary, West Maui Watershed Partnership, West Maui Ridge to Reef Initiative, Coral Reef Alliance, Maui Cultural Lands, The Nature Conservancy of Hawai'i, Hoaloha Na Eha, OHA, Honokowai Restoration Project, Keiki's Dream, Hawaiian Island Land Trust, Leeward Haleakala Watershed Restoration, Lahaina Restoration Foundation, Maui Nui Marine Resource Council, Haleakala National Park, Maui Food Bank, and the Olowalu Cultural Reserve, to name a few).
The Ka Ipu Kukui Fellows Program exposes participants to various topics and encourages them to get actively involved in Boards and Commissions. The following are just a few of the various Boards and Commissions Fellows are involved on in Maui County.
County of Maui Cost of Government Commission
County of Maui Grants Review Committee
Board of Directors for Big Brothers Big Sisters of Maui, President
Steering Committee Member for Sustainable Living Institute of Maui
The Maui Farm, Board of Directors and Fundraising Committee
Board of Directors, Hui O Wa a Kaulua, Secretary
Maui Recycling Group, President
Board of Directors, Maui Humane Society
Slow Food Maui, Founding Member and Educational Co-Chair
Maui Nui Marine Resource Council
Cultural Resources Commission, County of Maui
Maui County Coral Reef Recovery Taskforce
Maui Non Profit Directors Association, Vice President
Na Hele O Maui, President
Persons with Disabilities Commission Member
Seabury Hall Alumni Association Board, Director & Treasurer
Vice President/President Elect, Maui Young Business Roundtable Board of Directors
PBS Hawaii Community Advisory Board
Pono Project
Maui Conservation Alliance
Maui County Arborist Committee
Lahaina Restoration Foundation Board member
Hawaii Housing Finance Development Corporation
Maui Lanai Islands Burial Council  – Council Member
Ka Ipu Kukui Fellows – Steering Committee Members
Hawaii Society of Professional Engineers, Maui Chapter, President and Secretary (two Fellows)
Maui Fair Alliance, Director and Gym Exhibits Coordinator
Community Work Day Program – Board President, and Board Vice President
Maui Nui Botanical Gardens –  Board Vice-President  and other Board members
Sustainability Association of Hawaii Board Member
Director of Sustainable Operations – Mountain Rider's Alliance
Women in Lodging and Tourism – Member
Hawai'i Alliance for Progressive Action (HAPA) – Board Member
Maui County Childrens' Justice Committee
Na Leo Kako'o o Maui, President
Pa'ia School PTA Co-President
Urban Design Review Board, Chairperson
Commercial Round Table of Maui- President
J. Walter Cameron Center, Member – Board of Directors
Wailuku Rotary – Member
County of Maui Civil Service Commission – Member
Hui Malama Learning Center – Member and Board Vice President
The Ka Ipu Kukui Fellows Program has a huge impact on Maui County and its residents. In its eighth year, the program continues its goal to identify community issues and expose young professionals and future leaders to those issues and encouraging in depth dialogues and solutions that are win-win and synergistic. The biggest benefits to this program are the relationships that are formed amongst the Fellows.
This program develops leaders that are respectful, courageous, and compassionate, with a profound motivation to create a bright future for Maui County, aiming to reach overall goals:
To become an innovative model of sustainable island living and a place where every child can grow to reach his or her potential.
To meet the needs of each individual, the needs of our natural and cultural assets, and the needs of the whole community bringing balance to reflect the extremely high value we place on both the land and its people.
To foster the education and well-being of young people to ensure that those born on these islands can, if they choose, spend their whole lives here – raising children, owning homes, enjoying rewarding jobs, and taking advantage of opportunities to contribute to this community and to be good stewards of our local treasures.
To be a leader in the creation of responsible, self-sufficient communities and environmentally sound economic development.
To make Maui Nui unique in the world – to be preserved, celebrated, and protected for generations to come
For more information about the Ka Ipu Kukui Fellows Program, please contact Lori Teragawachi, Ed.D. Director, Office of Continuing Education and Training, University of Hawai'i Maui College.
Comments
Contact us
Hawaiian Paddle Sports
27 Halekuai St., Kihei,
HI 96753
Members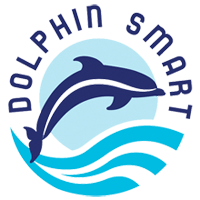 Certificate