Surf Lessons, Canoe Surfing
Scuba Diving, Snorkeling, Zip lining, Parasailing, SUP
Located in West Maui, Lahaina is the second most visited area on the island of Maui.

Meaning 'merciless sun' in Hawaiian, this area receives very little annual rainfall, making it a perfect destination for those seeking sunshine in paradise.
Considered one of the most walkable towns on Maui, Lahaina Town boasts the perfect mixture of history, culture, beauty, and entertainment for Maui's resident and visitor population. We recommend exploring the area to learn more about what makes it a unique destination in the Hawaiian Islands.
Lahaina Historical Significance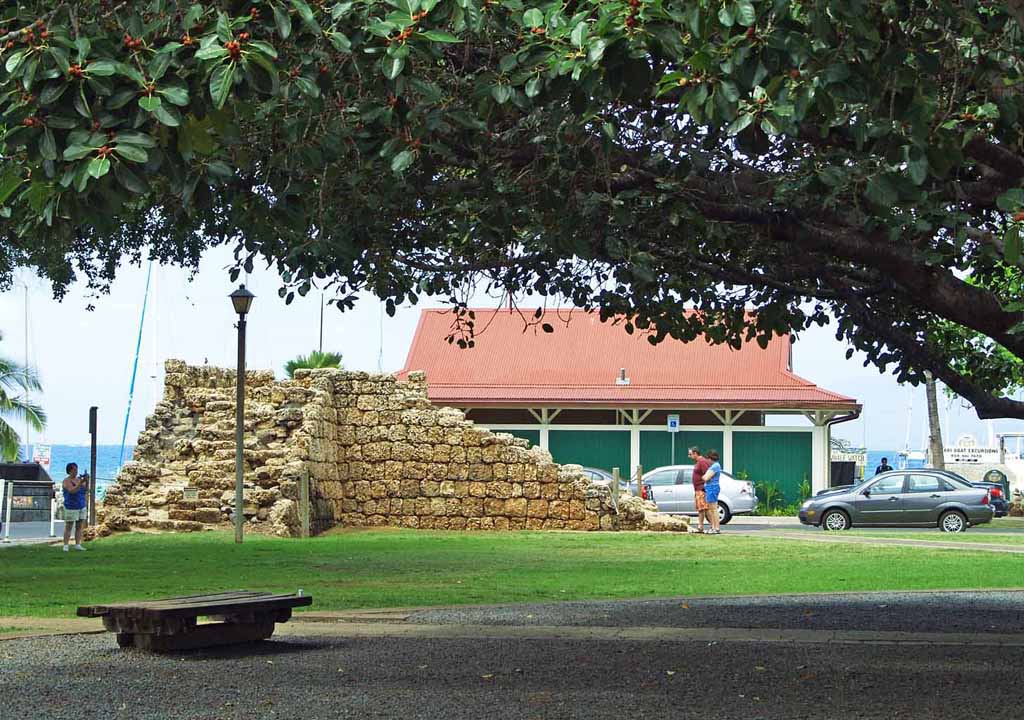 Following King Kamehemeha's success in uniting the Hawaiian Islands, Lahaina was named as the Royal Capital of the Hawaiian Kingdom, where it remained from 1802 to 1845. A brick palace, residences, and royal buildings were built, and although the capital was later relocated to Honolulu for its larger harbor, remnants of the Royal Capital still exist today.
Due to its ideal location along whaling migration routes, it became a major whaling port and fishing town in the mid 19th century. At any one time, nearly 400 ships were said to be docked in Lahaina Harbor.
When King Kamehameha II rose to power, he began allowing Protestant missionaries to settle the surrounding land. Soon after, disputes between the sailors and missionaries began causing problems, and new customs were introduced, including the first school, printing press, and newspaper west of the Rocky Mountains, dress codes, and the official written version of the Hawaiian language.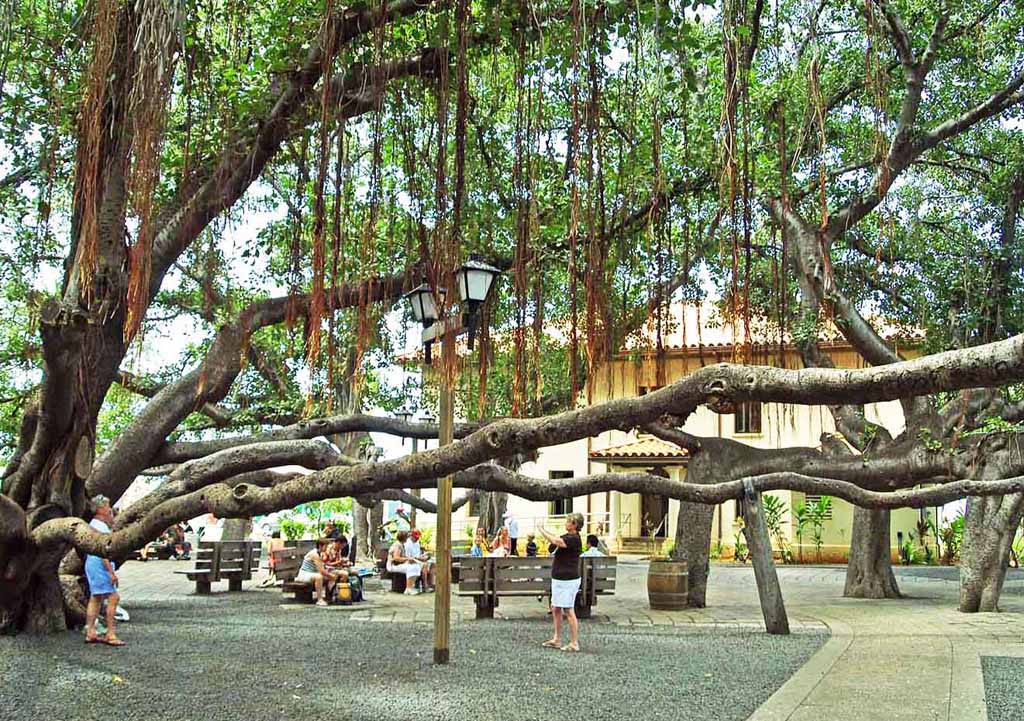 In 1873, an 8-foot Indian banyan tree was planted to celebrate the 50th anniversary of the first Protestant mission in the town. Today, the banyan tree covers 2/3 of an acre and is one of the best places to relax and visit during a trip to Maui.
Several historic buildings still remain in Lahaina Town, including the Baldwin Home Museum, Old Lahaina Lighthouse, Brick Palace and more, and we highly recommend the historic walking tour to learn more about the fascinating history and culture of the area.
Lahaina Resources & Tips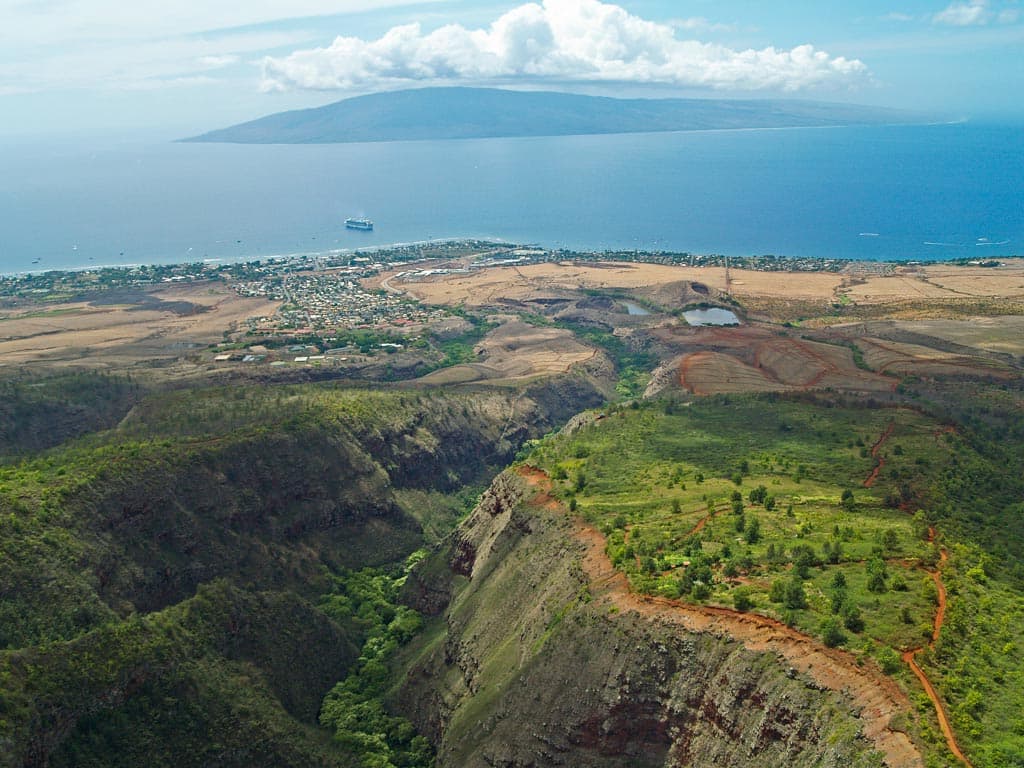 Grocery Stores: If you plan on staying in Lahaina or are looking for a place to stock up on picnic supplies, groceries or beverages, head to Safeway, Foodland, Maui Prime Fine Foods, Commercial Mexicana Store, or Nagasako General Store.
Accommodations: Lahaina has many options for a private condo, B&B, and boutique hotel accommodations. Some of our favorites include The Ilikahi, Old Lahaina House, Best Western Pioneer Inn, and House of Fountains.
Medical Facilities: For health emergencies, head to Minit Medical Urgent Care Clinic at 305 Keawe St. #507, or contact Doctors on Call at 808.667.7676.
Post Office: For all post office needs, head to the U.S. Post Office in Lahaina at 1760 Honoapiilani Highway.
Spa Services: Chances are you've come to Maui to relax! Enjoy an exceptional spa service at Zensations Spa or Soleil Luna in Lahaina.
Yoga: A great way to start or end your day, some of our favorite recommended yoga studios in Lahaina Town are Afterglow Yoga and Bikram Yoga Lahaina.
Best Activities Around Lahaina
Lahaina is home to some of the year's most popular celebrations and events, and the site for amazing weekly and nightly activities, no matter what your interests are. Please enjoy our list of the best activities in Lahaina, and remember to leave some time to explore on your own!
Halloween: Known as the 'Mardi Gras of the Pacific', Lahaina hosts Maui's largest Halloween celebration on its famous Front Street. Each year, more than 10,000 people dress up in their costumed best to enjoy live music performances, a keiki parade, Halloween costume contests, and people watching. Front Street is commonly closed to foot-traffic only, and with such a large crowd, make sure to book your hotel early if you plan on visiting Maui in late October!
King Kamehameha Day: When Hawaii became a state in 1959, King Kamehameha Day was one of the first holidays to be established. Held each year on June 11th, thousands of people head to Front Street to enjoy a parade, live music entertainment, ono grinds, art booths, and activities.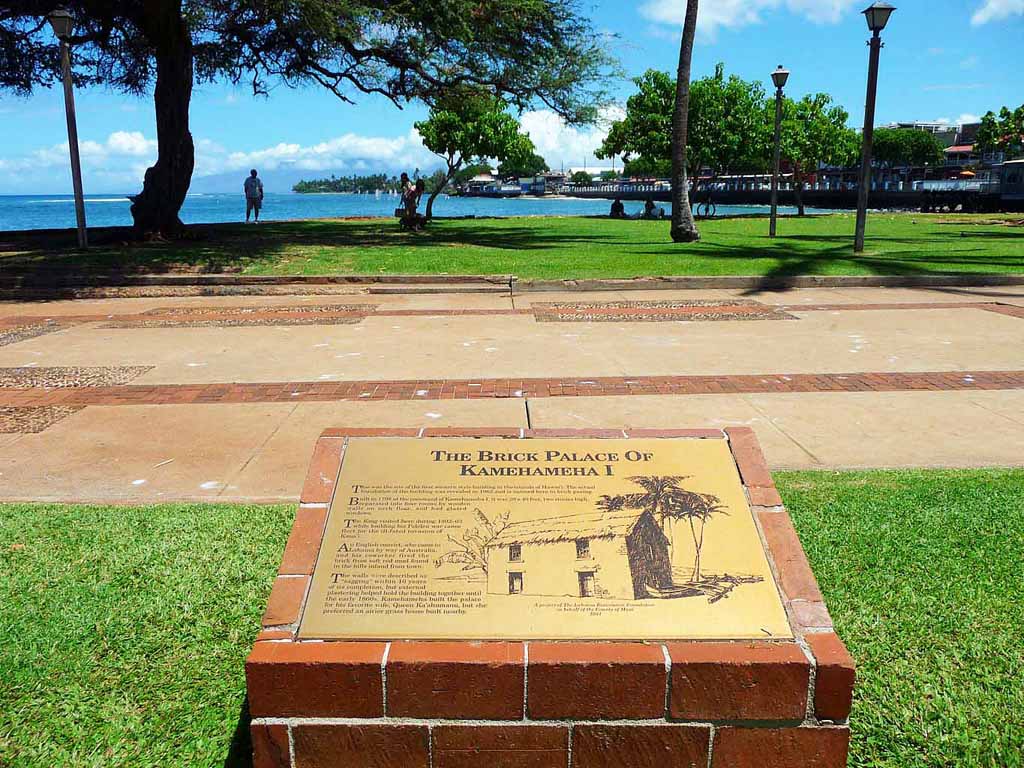 Second Friday Celebration: Each Second Friday evening of the month, Maui County hosts a free town party for residents and visitors, featuring live music entertainment, dancing, food trucks, shopping, local vendors, and more. This family-friendly event is held monthly on each second Friday on Front Street.
Shopping: If you love to shop, you're in the best town on Maui to do just that. Front Street has a wide variety of stores available, including clothing stores, art galleries, souvenir shops, jewelry stores, and more. Take a walk and you're pretty much guaranteed to find something you like.
Whale Watching: With a direct view of the Au'au Channel, perhaps the best place in all of Hawaii to whale watch, visitors to Lahaina can enjoy views of humpback whales during the months from December to April. Book a private whale watching tour from a kayak or outrigger canoe, or enjoy the view during a private SUP lesson, and for the lucky visitors, even a surf lesson!
Ono Grinds: Lahaina is one of the best options for enjoying local and international dishes on Maui, often with an ocean view. For early morning breakfast options, we highly recommend a quick stop at Safeway or Sunrise Cafe.
For late breakfast or lunch, head to Choice Health Bar for delicious acai bowls, Aloha Mixed Plate for budget-friendly local dishes, Koa's Seaside Grill, or the always delicious Star Noodle.
In the evening, some of our favorite places to grab happy hour and/or dinner include the rooftop deck at Fleetwoods on Front Street, Mala Ocean Tavern, Frida's Mexican Beach House, and Lahaina Grill. Go in time for sunset and thank us later.
Kayak, SUP, & Outrigger Canoeing Tours: Join us for a private kayak tour, stand up paddle boarding lesson, surf lesson, or outrigger canoe tour! Departing daily from Olowalu, only a 10-minute drive from Lahaina Town, you'll see the best areas in West Maui. Enjoy scenic views of Maui's shoreline as well as Hawaiian Green Sea Turtle sightings and many endemic tropical fish, all while learning more about Hawaiian history and culture from your certified private tour guide.
With a cozy small-town vibe and many cultural highlights, we hope you enjoy exploring more of Lahaina Town during your next stay on Maui!