Bust out the streamers and throw the confetti, we're turning 2 – in B Corp Years, that is! Hawaiian Paddle Sports first joined the B Corp community in December 2015, a step that allowed us to publicly reaffirm our commitment to using our business as a force for good. With certification, we became the first B Corp on the island of Maui and the only tour operator certified as a B Corp in the entire state of Hawai'i.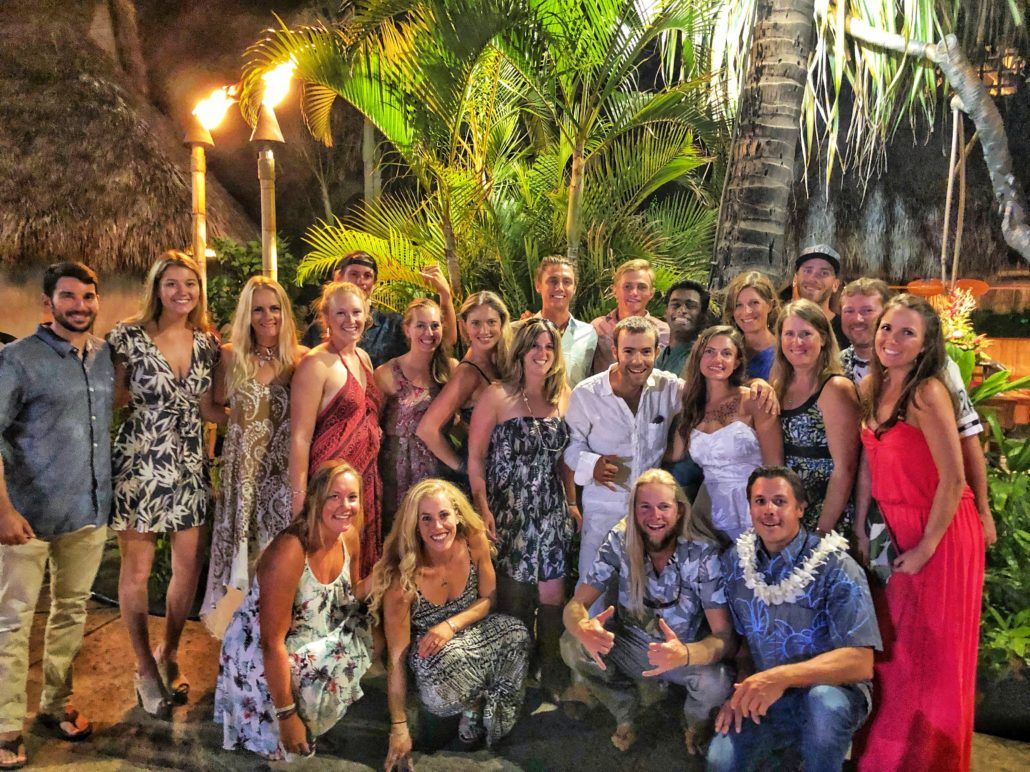 To achieve B Corp Status, companies must undergo the rigorous B Corp Assessment. This assessment is overseen by the B Lab – a non-profit charged with overseeing the certification process – and evaluates businesses based on their ability to positively support their community, workers, customers, and environment. Today, over 2,400 businesses spread across 50 countries are now Certified B Corps.
Since our founding in 2010, Hawaiian Paddle Sports has led the local business community in giving back to our island home. From the beginning, we have been dedicated to utilizing our business model in ways that will positively impact our environment, community, and team. From Day 1, we've been cleaning beaches, advocating for environmental policies, donating to local non-profits, and taking steps to reduce our environmental footprint. Becoming a B Corp has further solidified our dedication to making a difference. We've drawn inspiration from the B Corp community, which has further pushed us to improve and expand our ability to give back.
Check out some of our key accomplishments and highlights as a Certified B Corp over the last 2 years:
2015 – Our 1st Assessment Score: 88
Recognized as a Certified B Corp
First company on Maui to achieve B Corp Certification
Raised $11,826 for local organizations
Staff logged 580 volunteer hours
B Corp Highlight: Successfully completed our first B Corp Assessment, and celebrated our inauguration into the B Corp community on December 8, 2015.
2016
Raised $33,910 for local organizations
Staff logged 552 volunteer hours
Hosted the inaugural Paddle For Keiki event
Attended the B Corp Champions Retreat in Philadelphia
Hawaiian Paddle Sports' guide Rowdy Lindsey was recognized as Tour Guide of the Year by Hawaii Ecotourism Association
Achieved recognition as a Dolphin SMART Proud Supporter, part of NOAA's Dolphin SMART Program
B Corp Highlight: Expanded our Malama Maui Give Back Program to include more partners and non-profit organizations. As a result, we nearly tripled the amount of monetary and in-kind donations raised to benefit local organizations and non-profits.
2017 – Our 2nd Assessment Score: 87
B Corp Highlight: Codified sustainability practices and policies, including waste and energy reduction policies. We also established company-wide standards to ensure that our purchasing policies, suppliers, and goods purchased meet a high standard of environmental and social responsibility.
What are we forgetting?