Its that time of year again…
The first whale was spotted just last week off of Maui's Kihei South shore.  Everyone knows that there is no better way to see these Humpback whales than in Maui Hawaii up close and person in an ocean kayak, Hawaiian Outrigger Canoe or Stand Up Paddle board SUP.  No large whale watching boats full of people, no crowds. Just you, your friends or family, our Maui Ocean Guides and the Humpback Whales!!!
Remember that the waters around Maui, Hawaii are part the NOAA Humpback Whale Sanctuary and thus it is illegal to approach a Humpback Whale within a 100 Yard (300 feet) distance.  This applies to any vessel (motor boats, sail boats, kayak, canoe, SUP, etc), or even if you are not in a vessel (swimming or snorkeling). Learn more about safe viewing habits check out:  NOAA Humpback Whale Viewing Guidelines.
This whale came up unexpectedly for an up close look during last years whale season on one of our Private Kayak Tours.  Book your private maui kayak, outrigger canoe or SUP whale watching tour today!  808-660-4228  Or Click here to see for the best options on for Whale Watching:   Maui Whale Watching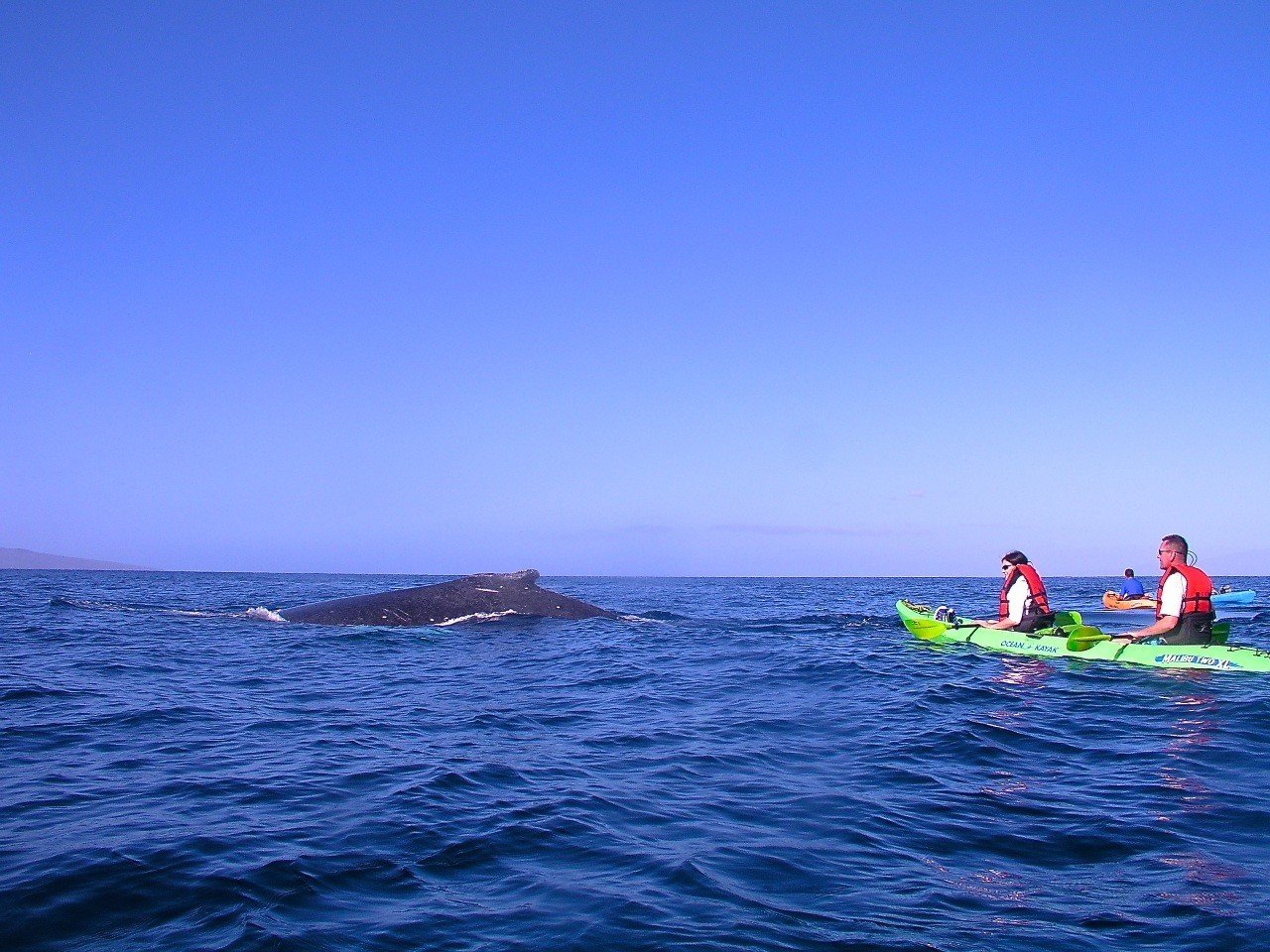 Humpback whale visits these kayak paddlers.
What are we forgetting?