Our mission at Hawaiian Paddle Sports involves more than just our business. Community, culture, and protecting what we love in this world is a big part of who we are. Each month, our Malama Maui program highlights a local charity, community group or non profit organization to help raise awareness for their cause. In July 2020, we were proud to support Maui Youth & Family Services' Project Venture.
A superstar lineup of Hawaiian watermen and cultural practitioners joined us for a weeklong program of work, play, and education
"We've hosted an Ocean Activities Day with Maui Youth & Family Services for the past five years, and wanted to do something bigger for awhile," said Timothy Lara, owner, Hawaiian Paddle Sports. "With Covid-19, the scheduling finally worked out to host a whole week of ocean activities. Our business slowed down and our waterman friends were home—thus, the Ocean Steward Camp was born. We want to continue to use our business for good, and strengthen our community by helping develop the next generation of ocean stewards."
With a unique combination of work, play, and education, the young group got to experience what makes Maui so special—and became ocean stewards—from the island's most notable watermen and cultural practitioners. 
Surfing and Canoe Surfing with Kai Lenny
Widely known as one of the world's most complete watermen, Lenny learned to surf on Maui when he was just four years old. At Ukumehame Beach, where he rode his first waves, Lenny shared his passion for ocean preservation and took the Project Venture group out canoe surfing. They also received surf lessons. Joining for the day was Denby Freeland of Hawaiian Islands Land Trust, who shared her manaʻo (knowledge) about Maui's coastal wetlands and took the group to see the island's largest wetland.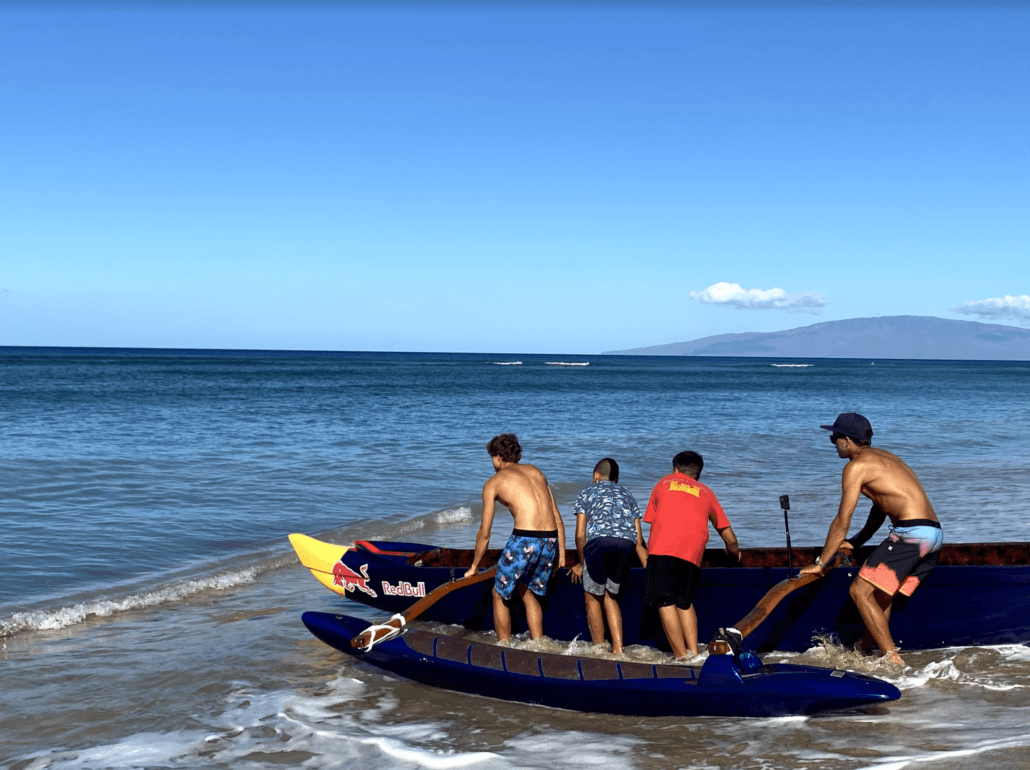 SUP and Supsquatch with Zane Schweitzer
After learning about the perils of marine debris from Schweitzer, the group was able to clear out a hefty ghost net left on the beach for months. Then, Schweitzer took the group in shifts to catch waves in a Supsquatch. They also learned to paddle board, many for the first time ever. Schweitzer is a world-champion waterman, author, and environmentalist.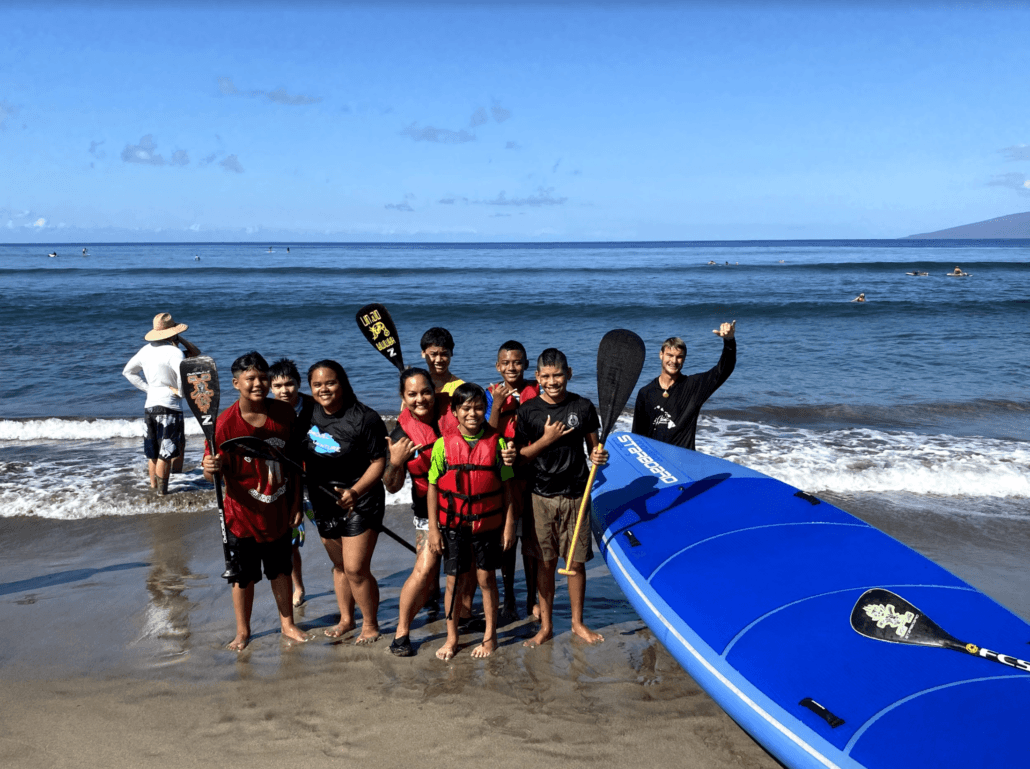 Loʻi Workday and Snorkeling and Kayaking with Archie Kalepa
Kalepa brought the group to his family's loʻi in West Maui, where his ʻohana planted the first taro in the area in over 100 years. As the children worked in the loʻi, they learned about the importance of mauka to makai connectivity. They finished the day snorkeling in Mala, where water from the loʻi flows when the streams are healthy. Kalepa is a legendary big-wave surfer and lifeguard rescue captain, and has sailed to Tahiti on both Hōkūleʻa and Hawai'iloa.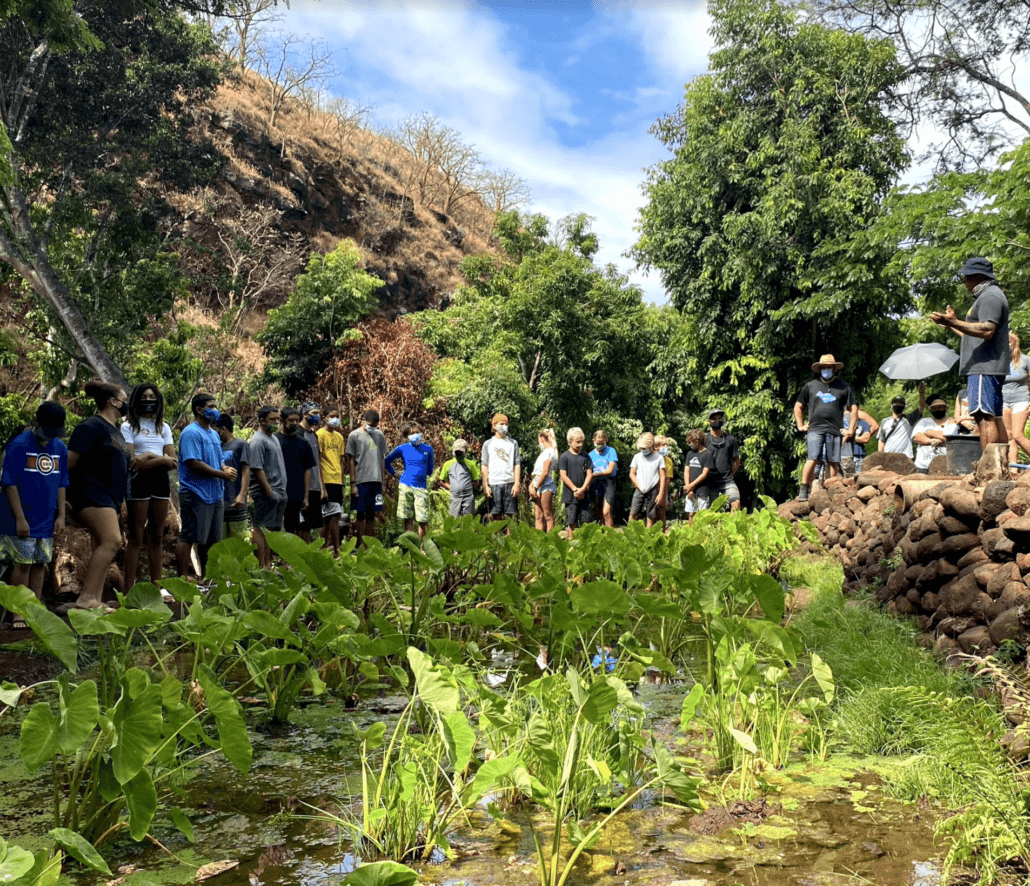 Kōʻieʻie Fishpond and Outrigger Canoe with Vene Chun
Chun taught Hawaiian protocol and shared the cultural history and value of the Kōʻieʻie Fishpond. The group helped restore the rock wall in the fishpond, then enjoyed an outrigger canoe paddle, before ending the day with mele (music) and talk story. A Hawaiian cultural practitioner, Chun is an important figure in the restoration of the Kōʻieʻie Fishpond and a master of the sailing canoe.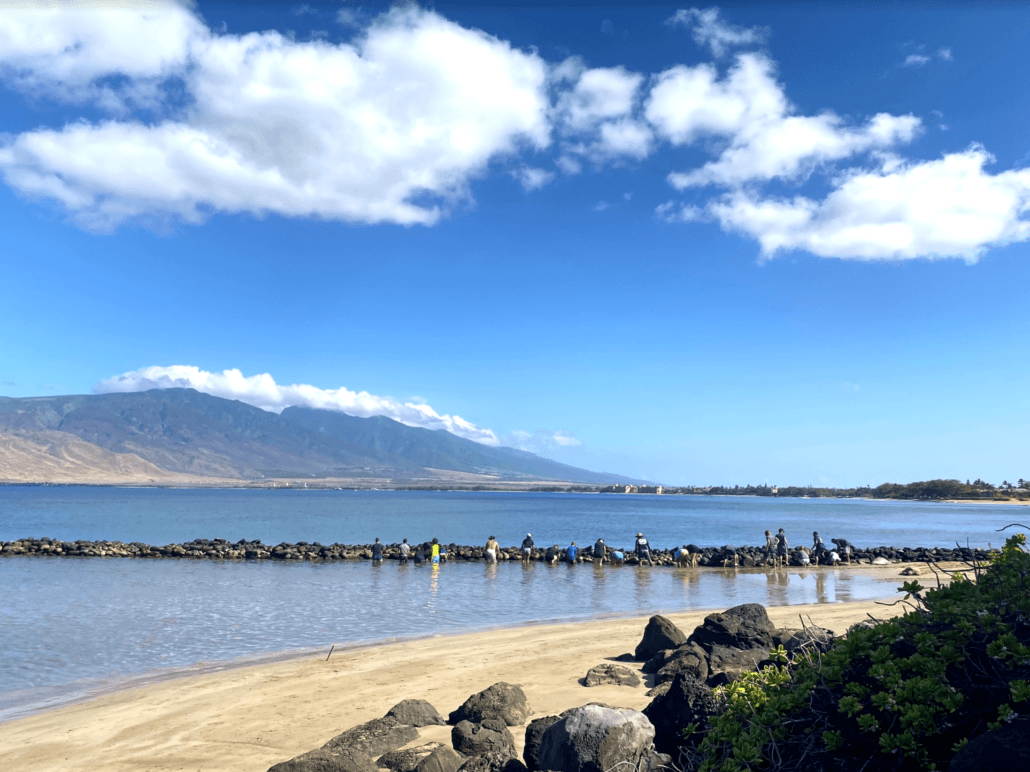 Ocean Steward Camp lunch sponsors included Tin Roof Maui, Fork & Salad Maui, Moku Roots, 808 Deli, and Choice Health Bar. 
"Our time with Hawaiian Paddle Sports is always a highlight for our kids—it's exciting for them to meet and learn from so many positive role models," said Travis Fernandez, program coordinator for Maui Youth & Family Services. "From the moment they got out of the vans each day to the time they went home, they were smiling. A little tired, but smiling."
Maui Youth & Family Services' Project Venture
is a prevention and intervention group that is focused on adventure-based learning and engagement with family, community and nature, enabling young people to learn how to be productive members of society. To contribute to Project Venture, visit 
Network For Good
 and enter "Project Venture" in the "Designation" section. Or call MYFS' Development Coordinator at 808-579-8414, ext. 8102 to find additional ways to support.
What are we forgetting?