From its humble beginnings in a University of Hawaii studio to a weekly audience of 199,000, Hawaii Public Radio (HPR) has brought fair and unbiased news, cultural programming, and public affairs to Hawaii's communities for over 30 years. Hawaiian Paddle Sports believes in the importance of public broadcasting, and supports HPR as an underwriter for the weekday talk program "The Conversation".
Officially introduced to the U.S. in 1967, public broadcasting provides the public with balanced news reporting, educational programming, and cultural and fine arts opportunities. Stations such as Public Broadcasting Service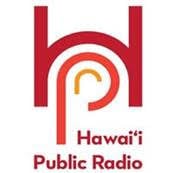 (PBS) and National Public Radio (NPR) bring free and well-researched programming to thousands of listeners across the country each day.
Today's mainstream news cycle is dominated by the "entertainment" factor. It emphasizes an appeal to the masses, where ratings are first and foremost (think scandals or the latest celebrity gossip). Also known as commercial-based media, these stations are beholden to advertisers and private investors. In contrast, public radio (or non-commercial radio) is primarily funded by local listeners. This allows public radio to operate independently from commercial or political interests/influences. Instead of focusing on what will generate ratings, public broadcasting stations can develop programming that reflects the value of its audience – not its advertisers.
Over 1,300 local and non-commercial radio and TV stations currently operate throughout the United States. Especially in rural areas, public broadcasting can represent the only source of free local and international news, public affairs, and cultural and educational programming.
Hawaii Public Radio: Humble Beginnings
Though public broadcasting was implemented in the late 1960's, public radio wasn't launch in Hawaii until 1981. Operating out of an improvised studio at UH Manoa, with walls lined in egg cartons to reduce noise, Hawaii Public Radio (HPR) first broadcast was Gustav Mahler?s "Das Lied von der Erde" on November 13, 1981. The transmitter was located on Wiliwilinui Ridge, and engineers were often sent via helicopter to reset the switch – especially during high winds and storms.
By 1988, a transmitter was installed on Haleakala to expand programming to Maui and parts of Hawaii Island. Over the next decade, HPR would continue to grow with additional program streams, fundraising drives, and transmitters. National programs including NPR's comedy program Wait, Wait…Don't Tell Me!, the international hit program From The Top, and A Prairie Home Companion continued to seek out HPR for living recordings. HPR's growing popularity and recognition put the station on track for self-sufficiency.
Today, 199,000 people tune in to HPR programs each week. The station has been the recipient of numerous awards, including national and regional Edward R. Murrow Awards and an Associated Press TV and Radio Award. A major milestone was reached in 2016 when HPR's final transmitter was installed. With this transmitter, HPR is able to serve the entire state of Hawaii with 2 broadcasting streams: HPR-1 covering news, talk shows, and jazz streams, and HPR-2 covering classical music. Listener support has also continued to increase, and today 94% of HPR's funding is raised locally.
The Conversation: Discussing Hawaii's Local Issues and Ideas
Hawaiian Paddle Sports is proud to serve as an underwriter for HPR's news and current events program The Conversation. First launched in 2011, The Conversation is HPR's first statewide program initiative. The public affairs talk show is co-hosted by Beth-Ann Kozlovich and Chris Vandercook, and generates a daily discussion around Hawaii's most pressing issues, public affairs, and arts and culture.  The hour-long program features 5-10 minute segments with local experts and community members. With its local focus, The Conversation gives airspace to the topics and discussions that directly impact Hawaii's communities. All shows are archived, and you can listen to recent discussions about the state's first coral reef recovery plan, reef-safe sunscreen, and Maui's polystyrene foam ban.
Support Hawaii Public Radio
Hawaii Public Radio and programs like The Conversation depend on listeners and community members to continue to provide the state with free news, cultural, and entertainment programming. Take a few moments to support Hawaii Public Radio – whether it's as a listener or a member!
Tune in – Hawaii Public Radio broadcasts on HPR-1 (90.7FM on Maui) and HPR-2 (89.7FM on Maui). You, too, can be a part of The Conversation by tuning in weekdays at 11am on HPR-1. Becoming a listener will not only help you engage with local news, but it will also increase your appreciation of public radio.
Become a Sustaining Member – HPR is a nonprofit organization that relies almost exclusively on local funding. Donations are an easy, and important, way to support HPR. To truly maximize your donation, sign up as a Sustaining Member and join HPR's 13,000 members who contribute to ongoing monthly giving.
Promote your business and support public radio – As an underwriter, your business can reach an audience of over 199,000 weekly listeners, while also supporting HPR's important programs. Hawaiian Paddle Sports is proud to serve as an underwriter for HPR's The Conversation.
 For the latest news, programs, and updates, follow Hawaii Public Radio online or on social media at @WeAreHPR. Follow The Conversation on Twitter at @hiconversation, or Like them on Facebook. Learn more about Hawaiian Paddle Sports' Malama Maui program that supports local nonprofits.
What are we forgetting?