Our mission at Hawaiian Paddle Sports involves more than just our business. Community, culture, and protecting what we love in this world is a big part of who we are.
Each month we highlight a local charity, community group or non profit organization to help raise awareness for their cause. Through our Malama Maui community give back program, we are proud to host the annual Paddle For Keiki gift drive and fundraiser to support local youth in Maui County
Paddle For Keiki:
Supporting Maui County's Youth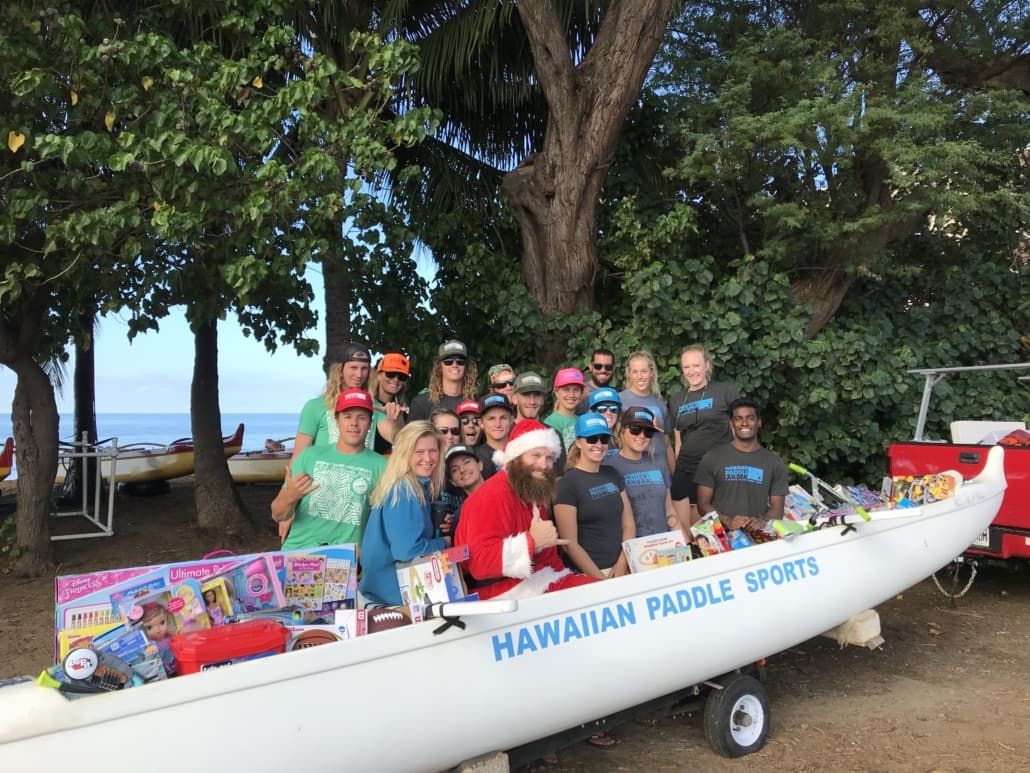 As a kid, there are few things greater than waking up on Christmas morning to find presents under the tree. Sadly, there are a number of families in Maui Nui who cannot afford holiday gifts. Inspired by these local keiki (kids), Hawaiian Paddle Sports launched the Paddle For Keiki event in 2016 to spread a holiday message of hope to our community's underprivileged families.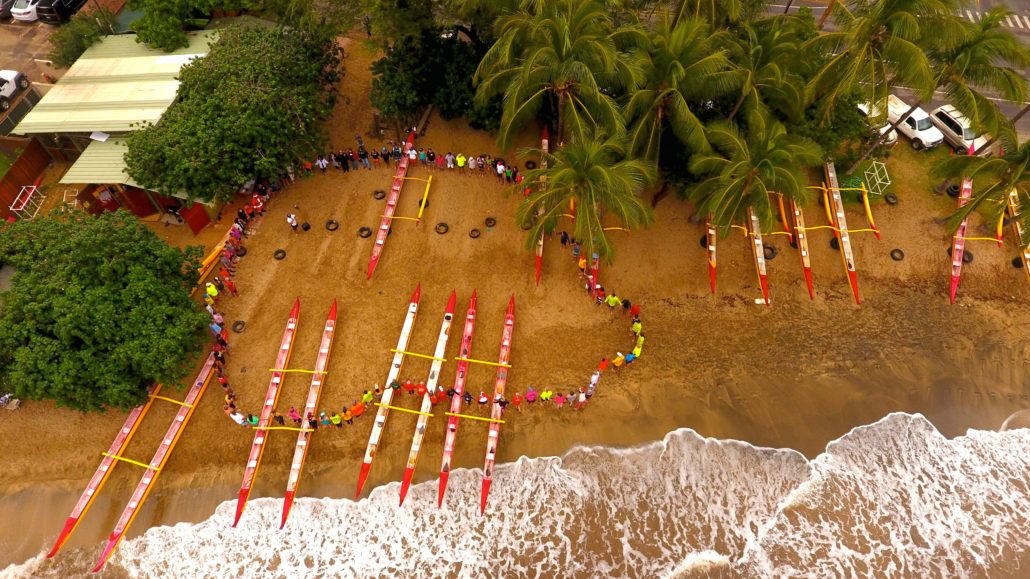 Maui's 3rd annual Paddle For Keiki was a major success, hosting more than 140 paddlers on December 16, 2018. Event participants launched outrigger canoes, kayaks, and stand up paddle boards from South Maui's Sugar Beach. Teams "raced" along the Maui coastline in a fun and spirited competition – all for a good cause. Overall, event participants helped raise over $6,900 in gifts and donations for Maui County's youth.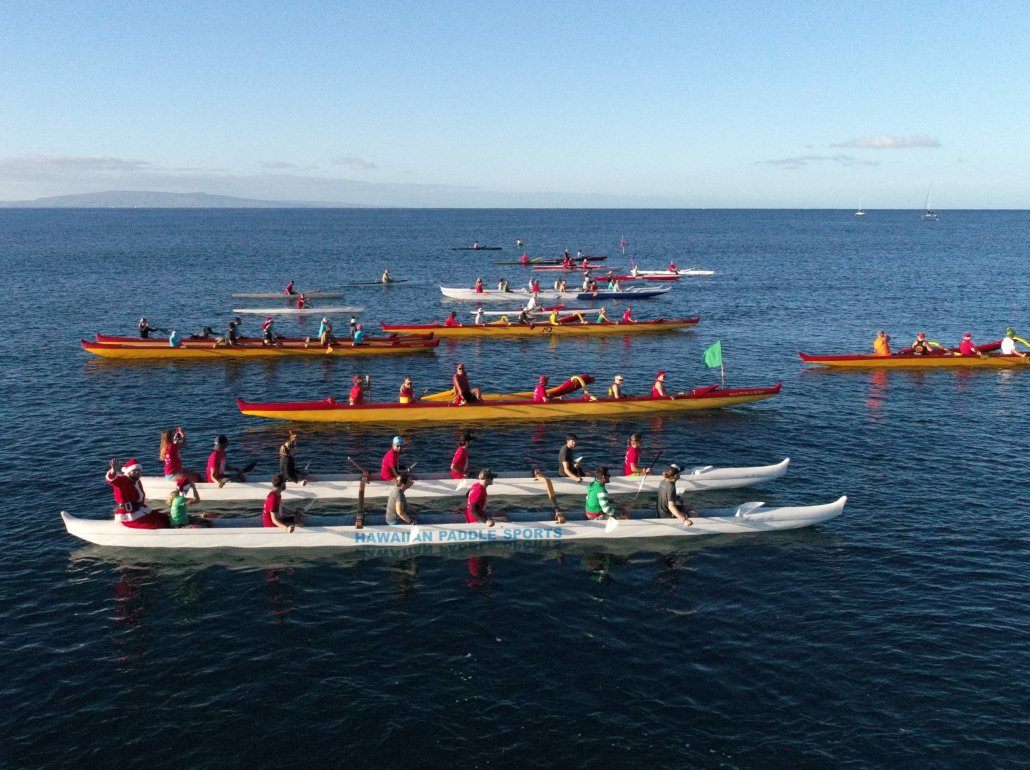 Once the paddling events ended, participants gathered at Kihei Canoe Club for the Paddle For Keiki Toy Parade. Led by a motorcycle escort (compliments of Street Bikers United), Santa traveled down South Kihei Road in an outrigger canoe full of toys. Santa, along with paddlers and participants, convened at Nalu's South Shore Grill for a festive after party. Much like Maui's annual Paddle for Hunger event, Paddle For Keiki unites community members, local businesses, and organizations for an event where everyone's a winner.
The idea for Paddle For Keiki grew from two other successful events: Street Bikers United's annual 'Toys for Tots' motorcycle ride, and Hawaiian Paddle Sports' Paddle For Hunger, a benefit for the Maui Food Bank. Timothy Lara, founder of Hawaiian Paddle Sports, and Ron Panzo, president of Street Bikers United and owner of Nalu's South Shore Grill, thought about how to expand the 'Toys for Tots' event to the paddling community. The two reached out to South Maui's Kihei Canoe Club, and from there Paddle for Keiki was born. It is similar to Paddle For Hunger, except participants donate toys instead of food.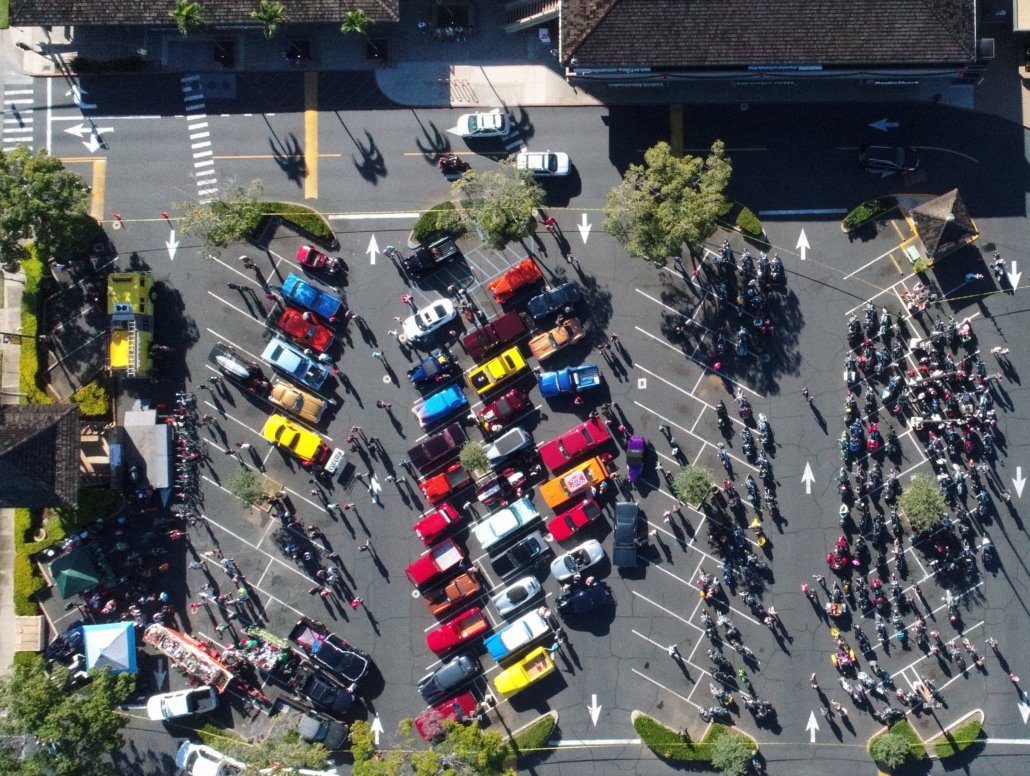 At Hawaiian Paddle Sports, we believe it is our kuleana (responsibility) to help support Maui's next generation. We recognize the importance of exposing our keiki (children) to the ocean environment, giving them opportunities to explore and enjoy our coastlines, and of course helping them to just be kids.
In addition to Paddle for Keiki, we also host youth from Maui Youth and Family Services and Imua Family Services' Camp Imua, and support Hawaiian Canoe Club's Hawaiian Kamali'i youth culture program.
We are grateful to all of our sponsors, supporters, and Paddle For Keiki event participants. We can't wait to see you next year!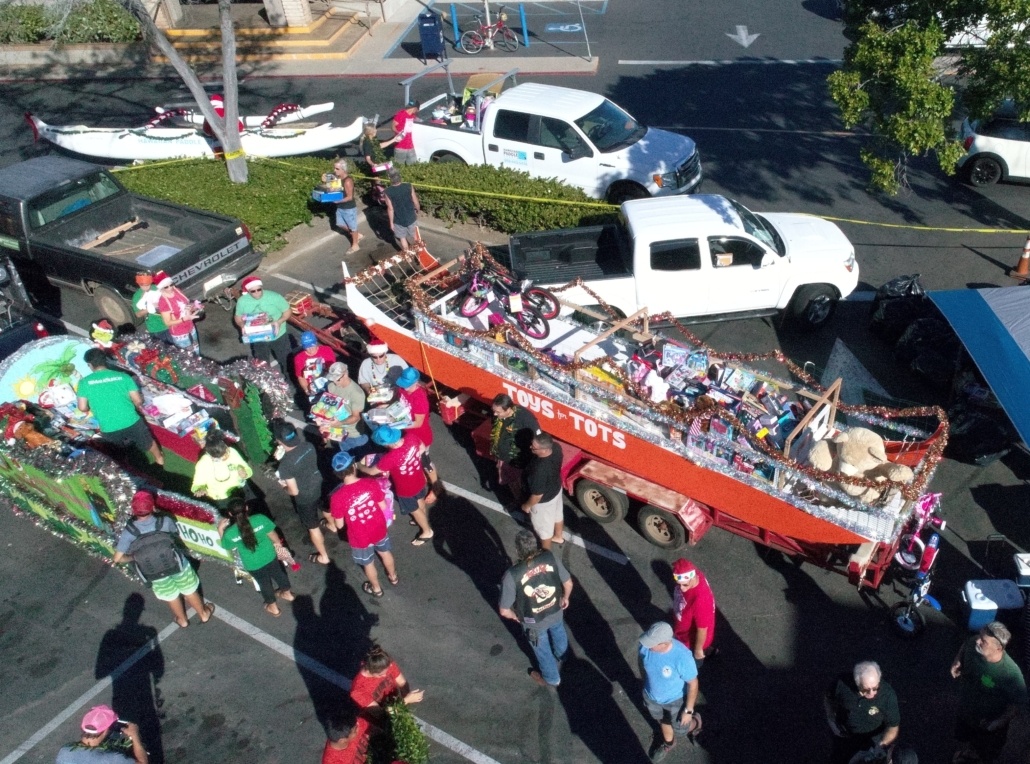 Paddle For Keiki is a community driven holiday fundraiser to support Maui County's underprivileged kids and families. There are a number of ways to get involved, from donating a toy to fundraising with a team of paddlers.
Paddle – Register to paddle in the annual Paddle For Keiki event. This is a fun, anything that floats, jungle rules "race," and times are not recorded. Paddlers who bring an unwrapped toy or make a financial donation of $25 or more receive a Paddle For Hunger t-shirt or ornament, and lunch at Nalu's.
Donate – You don't have to paddle to support Maui County's youth! Spectators and well-wishers can make a gift or financial donation to Maui's keiki.
Spread the word – Gather your friends, family, and paddling partners for next year's event, scheduled for Sunday, Dec. 16, 2018. The more the merrier!
What are we forgetting?