Our mission at Hawaiian Paddle Sports involves more than just our business. Community, culture, and protecting what we love in this world is a big part of who we are. Each month we highlight a local charity, community group or non profit organization. In addition to raising awareness for their cause, we make a financial donation and volunteer our time to help them to accomplish their goals. We are proud to sponsor Malama Maui Nui.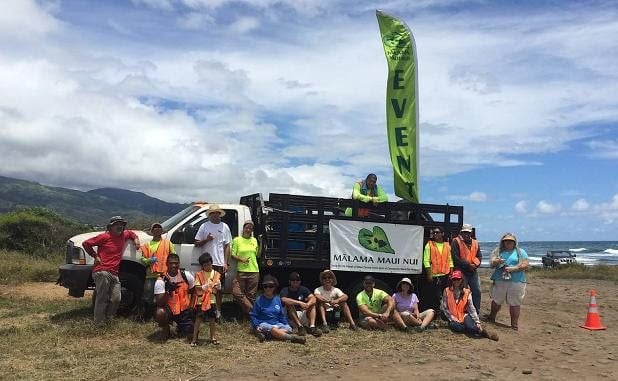 There's no question about it – Maui is absolute paradise. Our island home is surrounded by beautiful blue ocean, colorful coral reefs, and breathtaking coastlines. Yet like any community, Maui deals with issues such as litter, vandalism, and illegal dumping. These actions not only impact the beauty of our island, but can also threaten sensitive habitats and endangered species. Malama Maui Nui, a local nonprofit organization, tackles these issues head on. Through a broad array of community-based programs, the organization promotes a clean, sustainable future for the islands of Maui County.
Malama Maui Nui: Caring for the Islands of Maui
"Malama" is a special and powerful word in Hawaii. Translated, malama means "to care for", and is commonly encountered throughout the islands – from signs at local beaches to conversations about Hawaii's environment. The phrase Maui Nui refers to the entire 4 island complex of Maui County that includes the islands of Maui, Molokai, Lani and Kahoolawe. In its simplest terms, malama Maui Nui therefore means "to care for the islands of Maui County".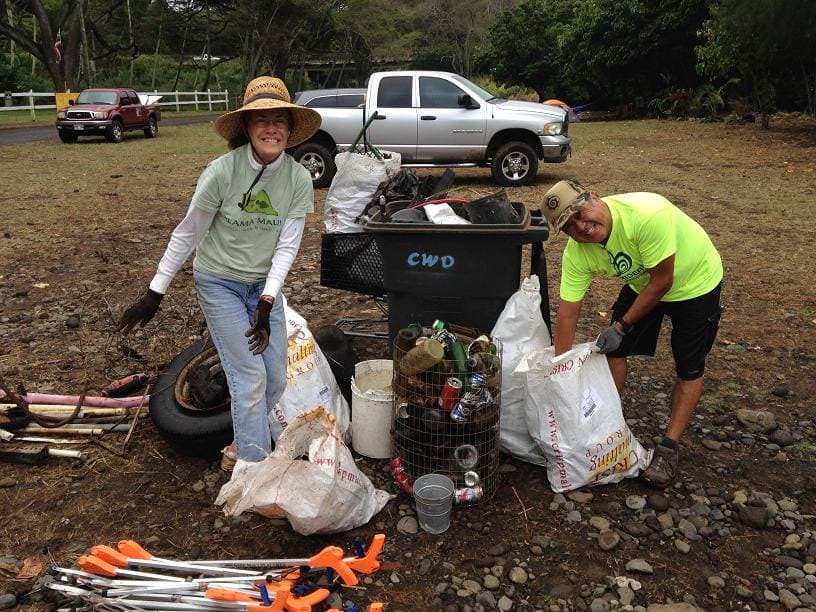 Founded in 1991, Malama Maui Nui (formerly "Community Work Day") has spent the last 2o+ years providing critical programs and services to the Maui community. The organization originally grew out of a State Department of Health initiative in the 1980's to address the growing problem of litter and excess waste. Over the decades, the organization has undergone reorganization and name changes. Despite these changes, Malama Maui Nui has remained committed to supporting a healthy environment – on land, in the sea, and within the community.
Today, Malama Maui Nui focuses specifically on projects in Maui County. Ultimately, the organization seeks to educate and empower Maui communities to beautify and maintain our island's environment. It is Malama Maui Nui's belief that environmental health is directly related to an improved economy and quality of life.
Tackling Maui's Dirtiest Problems
At first glance, Maui looks pretty pristine. But hidden behind the swaying sugar cane and within the island's deep gulches is trash – and a lot of it. Whether it's due to laziness, lack of awareness, or issues with accessing the county landfill, some of Maui's most beautiful areas are also the island's most common dumping sites. Large tracts of cane field and open land, including the coastlines at the big wave surf spot "Jaws" and Honolua Bay, receive thousands of pounds of illegally dumped rubbish each year. From abandoned cars to household appliances, unused paint, and propane tanks, these areas are ground zero for some of Maui's worst litter issues.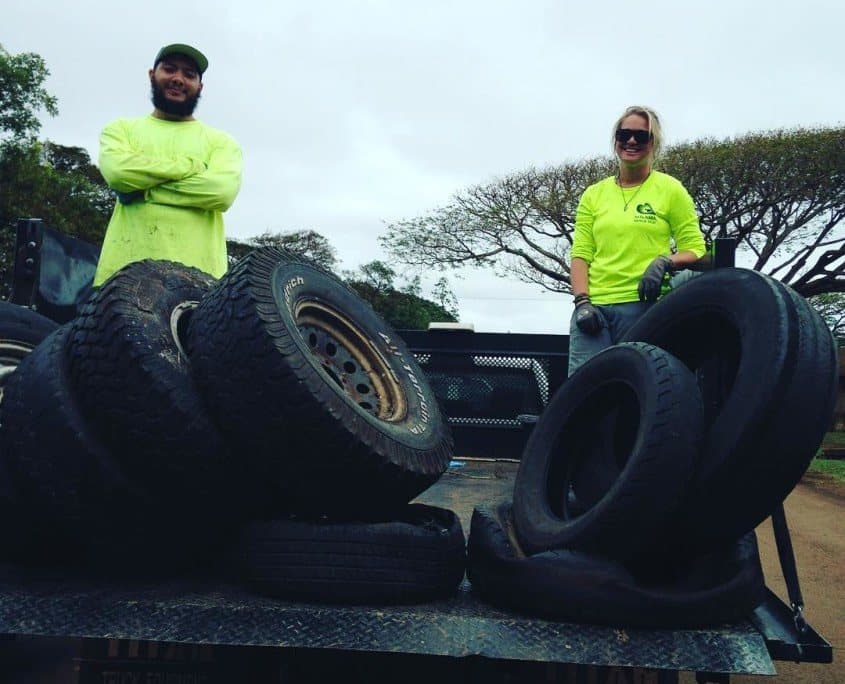 With it's Quick Response program, Malama Maui Nui sends its Field Crew on island-wide evaluations of illegal dumpsites nearly every day of the week. The team removes heavy-duty, hazardous waste and also assists the Department of Environmental Management's remote recycling efforts in places such as Hana and Molokai. Malama Maui Nui additionally supports habitat restoration projects, invasive species removal, highway beautification, community gardens, and  hosts a variety of community events throughout the year, including beach cleanups, public presentations, and educational programs. The annual Art of Trash event is hugely popular and challenges artists to create works of art entirely from reused and repurposed materials.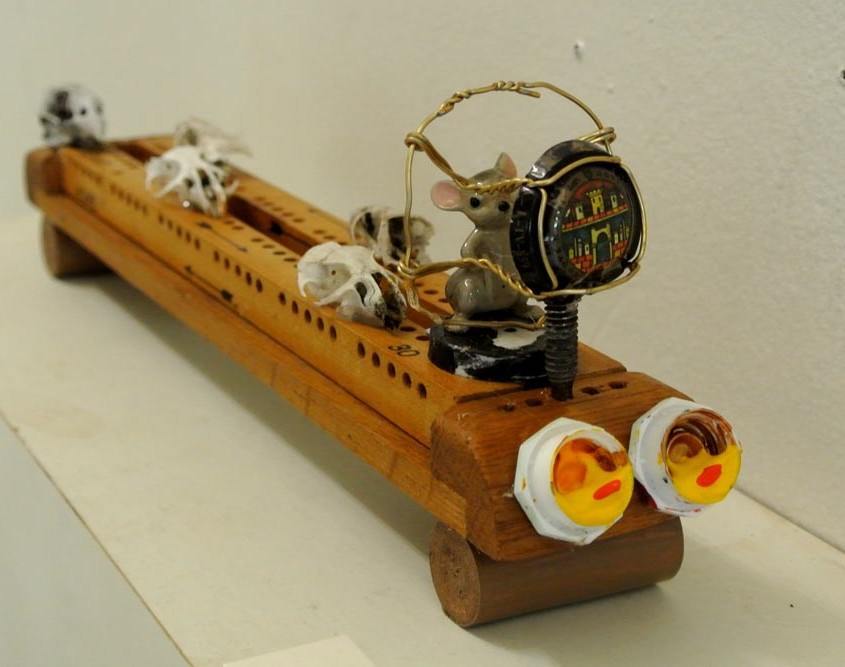 To support Malama Maui Nui's efforts, Hawaiian Paddle Sports and Maui Kayak Adventures team members participate in cleanups and beautification events, including International Coastal Cleanup Day. A worldwide event, International Coastal Cleanup aims to remove debris from shorelines and waterways, while also collecting valuable data on litter statistics. As part of the cleanup, participants record the types and amounts of trash that were collected. This information is important when requesting funding for cleanup events and also influencing local litter policies.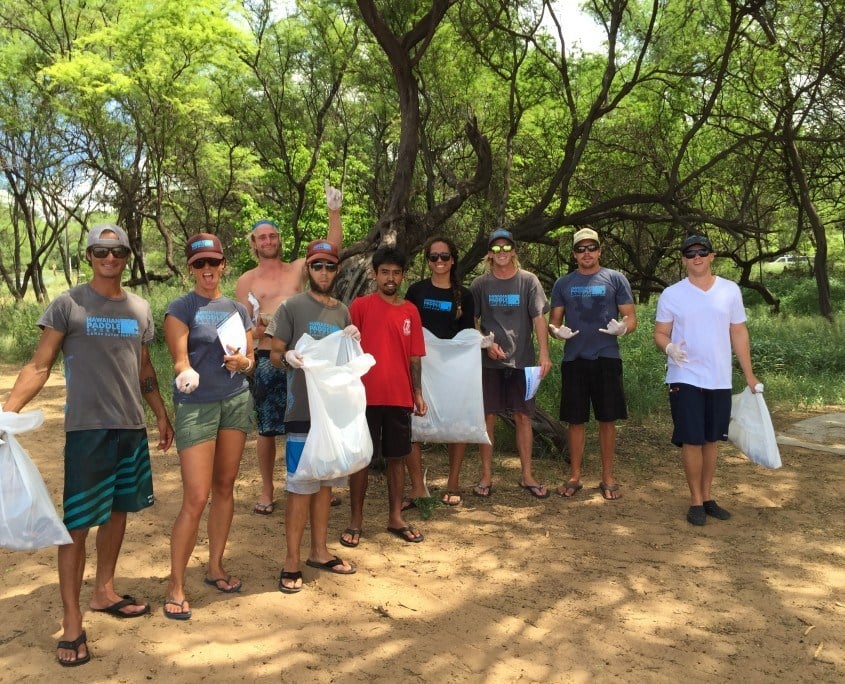 Supporting a Sustainable Community
Rubbish and trash removal represent just a small portion Malama Maui Nui's work. Another major component is litter prevention and community education. The organization works directly with county agencies to improve resident's accessibility to hazardous waste disposal and recycling programs. Malama Maui Nui hosts County-wide recycling programs for Used Motor Oil, Household Batteries, and usable paint via the Paint Exchange.
To support a cleaner, healthier island community, Malama Maui Nui provides public outreach materials and programs that are designed to improve local awareness about sustainable living. Check out the latest version of the Maui Recycling Guide, and plan on attending the next Uncovered Truck Demonstration.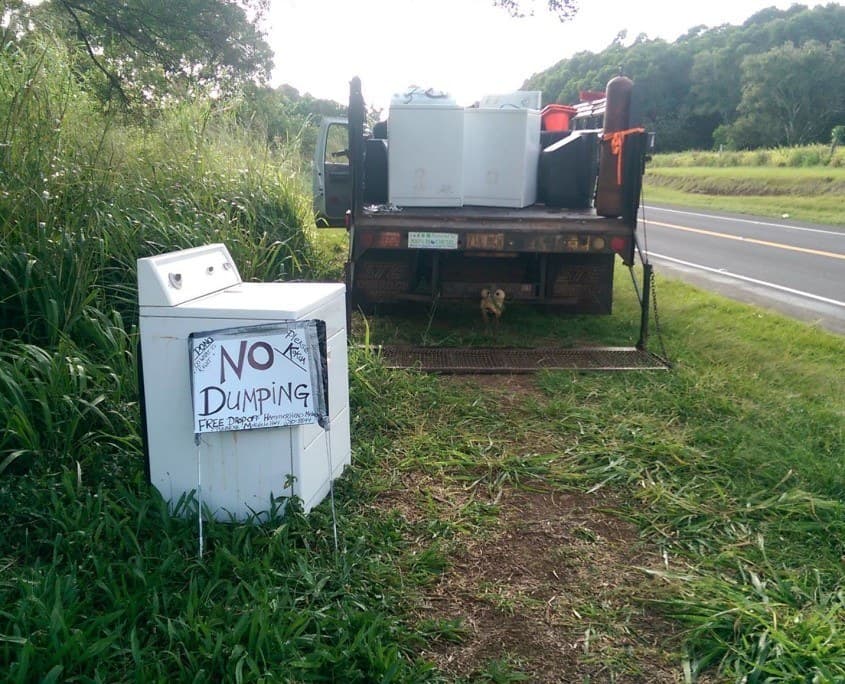 Malama Maui Nui is a nonprofit organization that works directly with the Maui community to improve our island's beautiful environment. You can support Malama Maui Nui's efforts by:
For more information, visit Malama Maui Nui's website and Facebook page, both of which also provide information on upcoming events.
What are we forgetting?