Our mission at Hawaiian Paddle Sports involves more than just our business. Community, culture, and protecting what we love in this world is a big part of who we are. Each month we highlight a local charity, community group or non profit organization to help raise awareness for their cause.  We were  proud to support Mahele Farm during our annual company retreat.
Mahele Farm: Sustaining the Hana Community
Hana is a small, isolated town located in East Maui. Though the Road to Hana is a major tourist attraction on Maui, the town of Hana has retained its uniqueness and small-town feel.  Set in the midst of this idyllic community is Mahele Farm, a community-based farm that serves Hana as an educational, sustainable, and healthy food resource.
Education, Sustainability, and Healthy Food
Founded in 2010, Mahele Farm goes far beyond growing food. The Farm is a collaboration between Kahanu Garden, Ma Ka Hana Ka Ike (Hana School's building and construction program), and Hana School's Agricultural program. This collaborative approach has not only established Mahele Farm as an important part of the Hana community, but also supports Hana's at-risk youth and next generation of local farmers.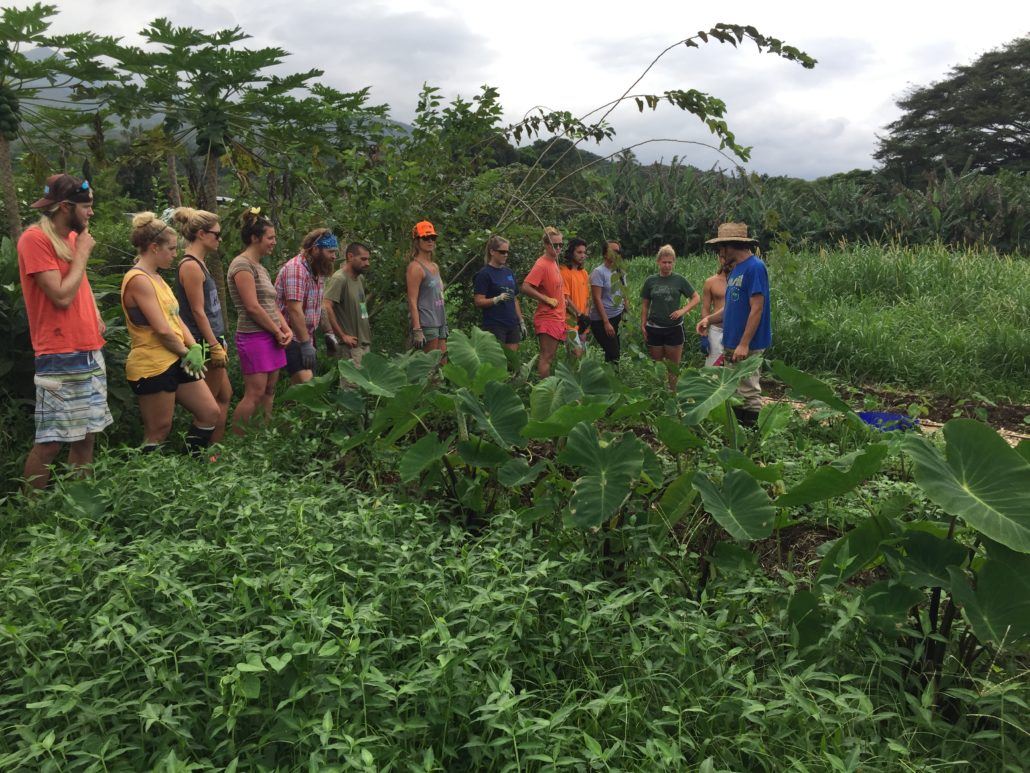 One of Mahele Farm's main goals is to positively impact local eating patterns
A big part of this goal is ensuring that healthy foods are easily accessible and available to the Hana community for generations to come. While self-sufficiency is a central component of Mahele Farm, it is a concept that has long been an important part of Hawaiian culture and lifestyle. At the time of Western contact, for instance, Native Hawaiians lived in a highly organized, subsistence-based society. Unlike Western society, the privatization of land was not recognized in Hawaii. Instead, Hawaiian communities were based on a system of communal land tenure.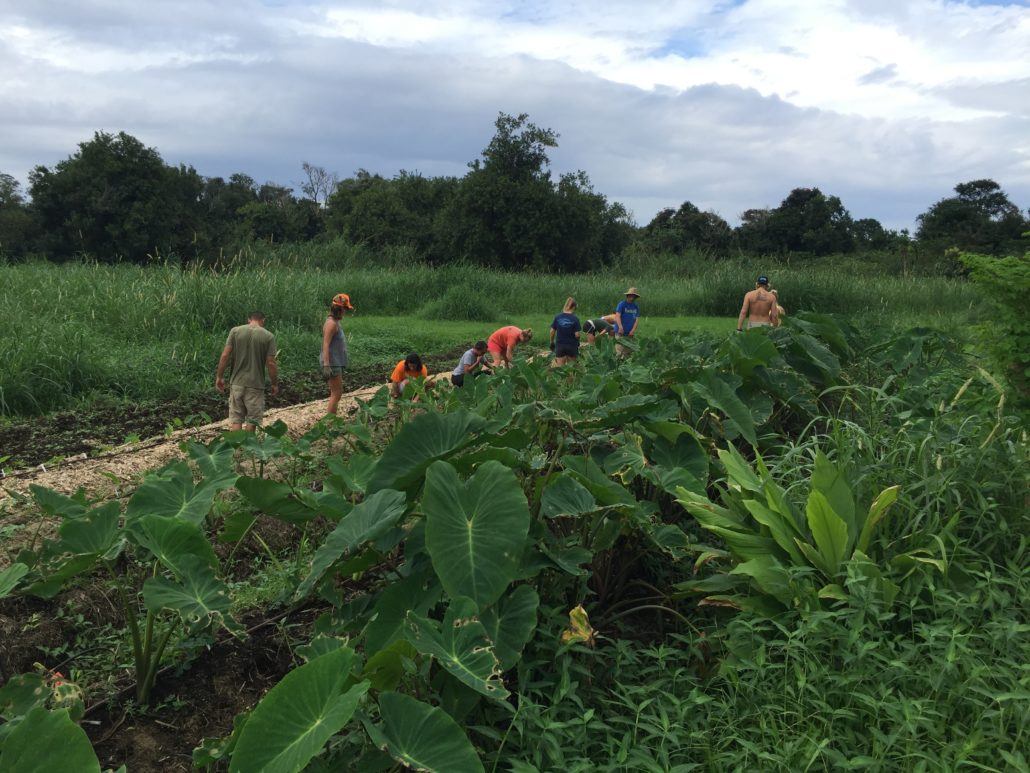 Farming Helps Maintain Hawaiian Culture
Mahele Farm embraces and perpetuates this community-based system. The word mahele, for example, means "to divide up" or "to partition equally". At Mahele Farm, everyone shares in the labor, and also the harvest. Mahele Farm supports the Hawaiian tradition of mahele with the communal sharing of labor and abundant harvests. The mahele concept furthermore helps maintain the agrarian traditions that Hawaiians have passed down from generation to generation. By engaging local youth in traditional Hawaiian principles, Mahele Farm is ensuring that important Hawaiian concepts remain a central part of life in Hana.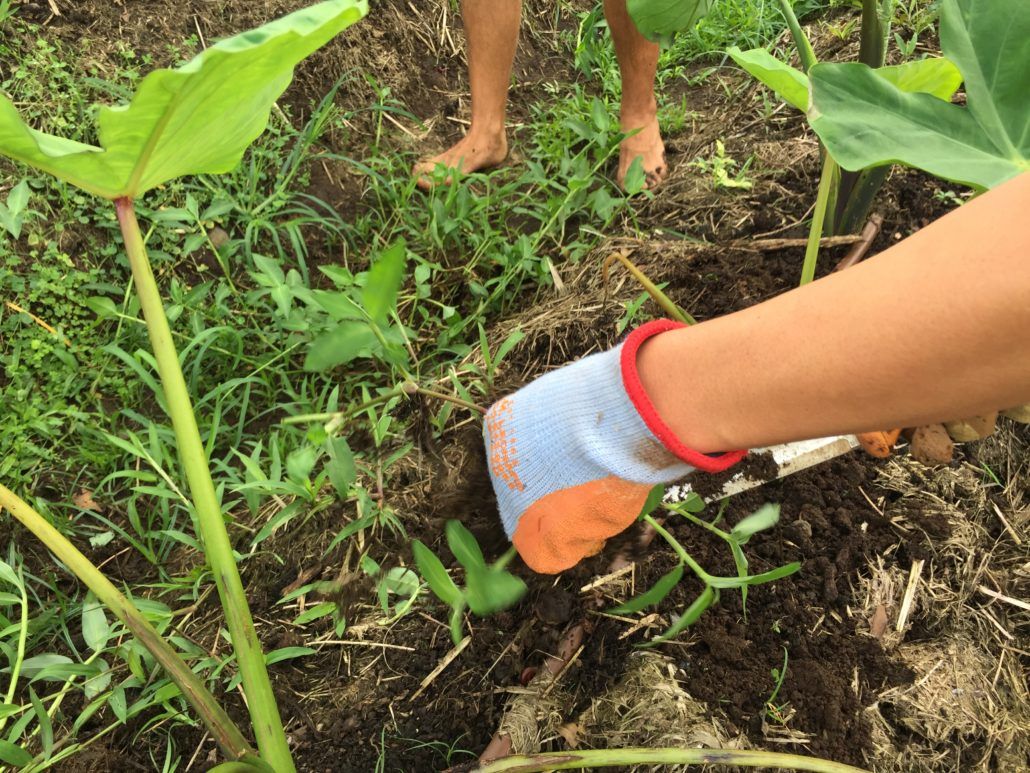 Hawaiian Plants
&

Animals
When Polynesians first settled the Hawaiian Islands, they brought with them important plants and animals that served as critical sources of food. Arriving in Hawaii over a thousand years ago, these "canoe plants" included food staples such as 'ulu (breadfruit), niu (coconut), kalo (taro), mai`a (banana), and 'uala (sweet potato). Many canoe plants were also important for building, clothing, and medicinal purposes.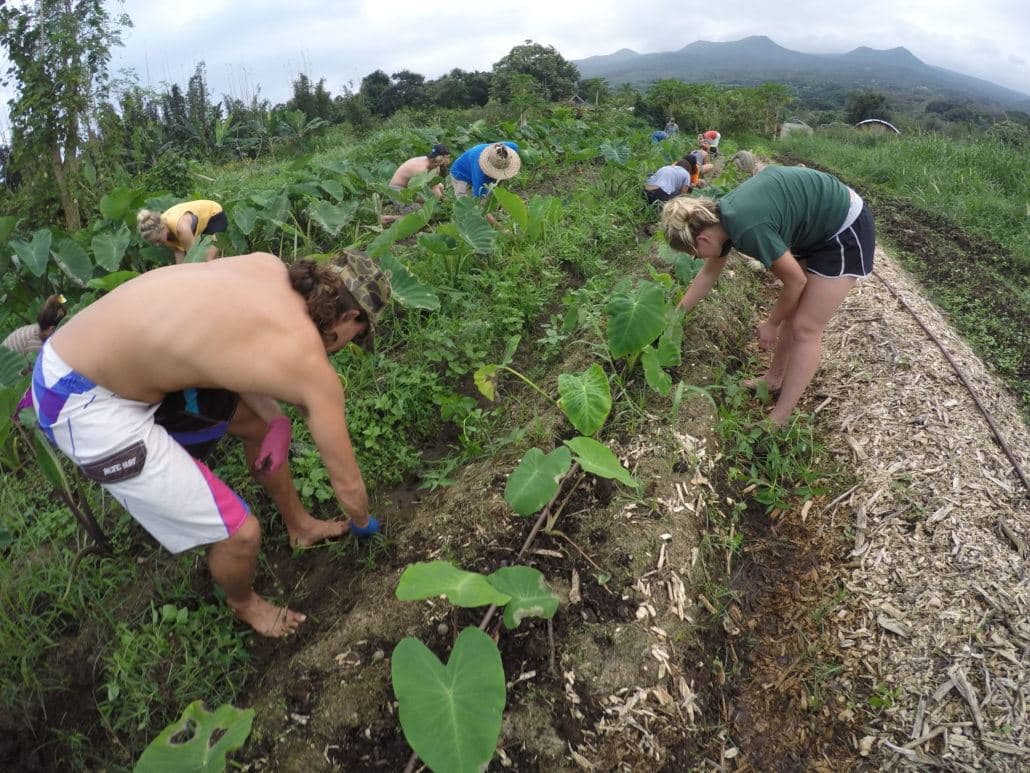 At Mahele Farm, cultivating these traditional plants both provides healthy food options to the community and maintains a strong cultural identity among the farming community.
The traditional plants furthermore are used as an educational opportunity. Mahele Farm utilizes its crops to teach natural farming skills and pass on cultural knowledge. In addition to traditional Hawaiian crops, the Farm grows a wide variety of vegetables and herbs, including lettuce, carrots, beets, cilantro, basil, and oregano. Hawaiian Paddle Sports team members volunteered with Mahele Farms during our annual company retreat. We helped weed the Farm's taro patch, harvest ripe vegetables and fruit, and maintain the grounds around the farm.
Mahele Farm is a small, community-based organization that is making a BIG impact in East Maui. The Farm relies heavily on the work and support of volunteers, and is always looking for new hands to help out. Here are some ways you can get involved and support the efforts of Mahele Farm:
Volunteer – Mahele Farm hosts volunteer days twice a week, on Tuesdays and Fridays. On Tuesdays, the Farm is open from 10am-5pm, and volunteers are asked to donate at least 2 hours of work in exchange for produce. On Fridays, the farm is open from 8:00am – 12:00noon. Volunteers should arrive before 10:00am to be part of the harvest and work project after.
Donate – Contact Mahele Farm about donation and corporate sponsorship opportunities.
For more information about Mahele Farm, visit their website. And don't forget to follow them on Facebook!
What are we forgetting?