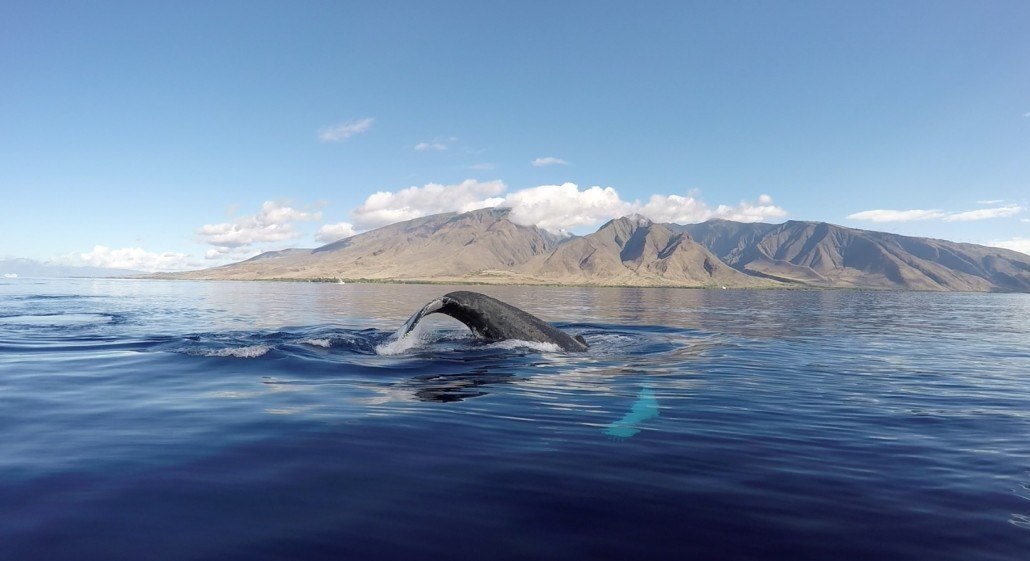 The first humpback whale spotting of 2015 came early this year near the small island of Niihau, which is off of Kauai.  On September 29th Researchers from NOAA ship Hiialakai spotted a humpback whale while heading home from the Northwest Hawaii Islands!!! The second humpback whale spotted was seen a few days later near Kauai's Pacific Missile Range Facility.  Captain Sterling Silva spotted that while from Captain Andy's Sailing Adventures vessel.
Ed Lyman, from NOAA's Hawaiian Islands Humpback Whale National Marine Sanctuary it is possible that these whales stayed behind all year but its hard to tell.
"We're in the ballpark," he said. "This in the general time frame."  Humpback Whales have come to Hawaii from Alaska as early as August 30th.
When is Humpback Whale season in Hawaii?
Whale season is technically from December 15th to April 15th.  The whales slowly migrate from Alaska in their respective pods, and the party is in full swing by February.  If you're on Maui in February or March, you won't have to look far to catch a whale breaching!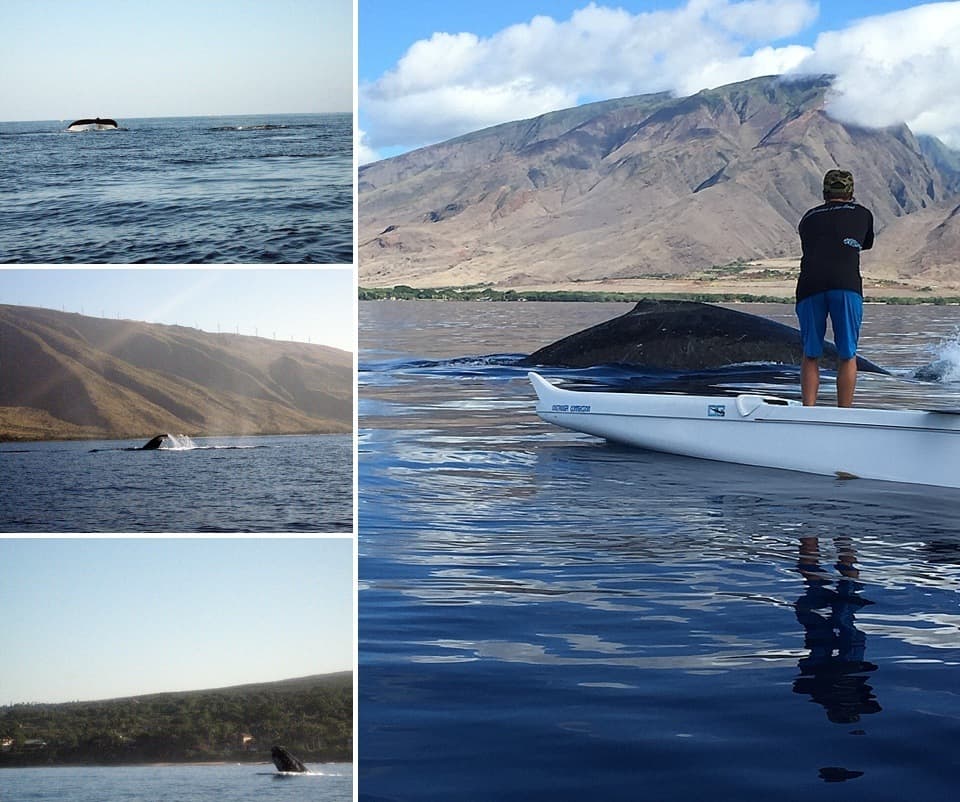 We can't wait to see what 2015 will bring with this fantastically early start to whale season.  If you'd like to have a once in a lifetime experience, check out our whale watching page for epic Video's, fun facts and more photos.
Where is the best place to whale watch in Hawaii?
Maui is one of the best-known whale watching and whale research areas in the world.  The shallow waters that surround parts of the island make for a very protected resting spot away from predators.  This area also allows the whales to safely birth their calves.  The south and west side of Maui is the prime location to set up camp, whether you're viewing the whales from the beach or a boat.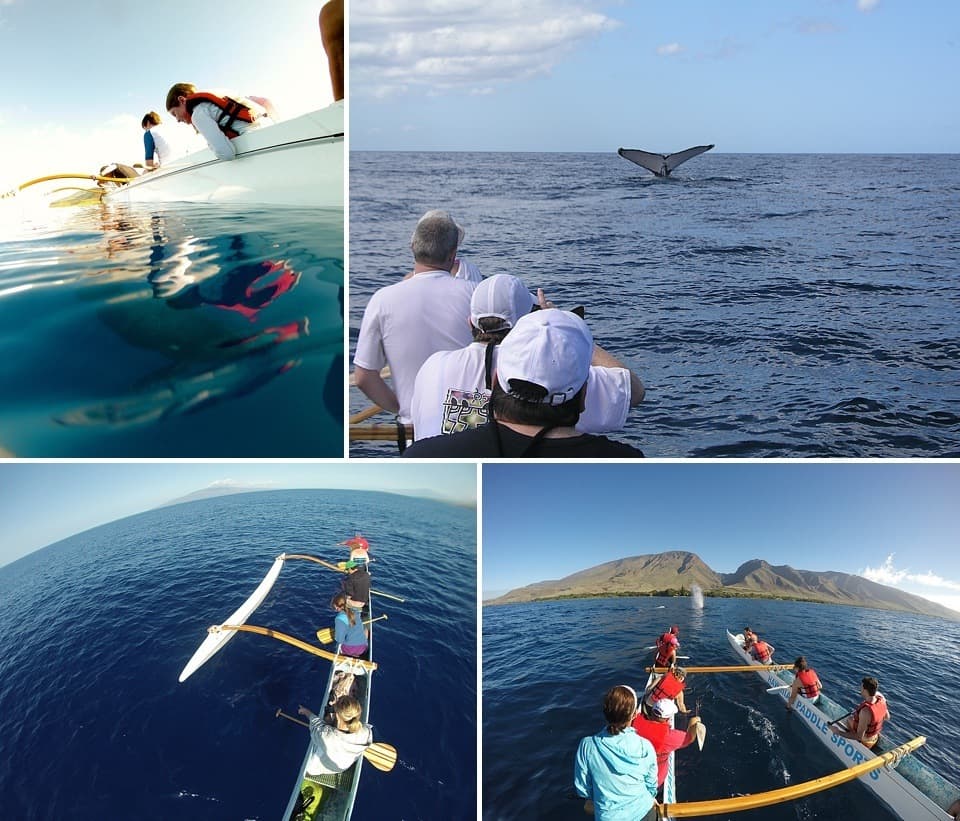 Why do humpback whales choose Maui?
The same reason everyone does!  Our warm weather makes for deliciously warm waters!  This island oasis offers them warm waters, shallow waters to keep the predators out and a safe place to birth their calves.  Maui is also home to the Luau Channel, which is the vacation destination for thousands of whales each year.  This channel is one of the most protected areas of the ocean in the Hawaiian Islands.
How many humpback whales come to Hawaii?
There isn't an exact number, but since the North Pacific Whale Conservation has put massive efforts towards protecting these gentle giants, the population has skyrocketed!  The guesstimate is about 10,000 that populate Hawaii during whale season.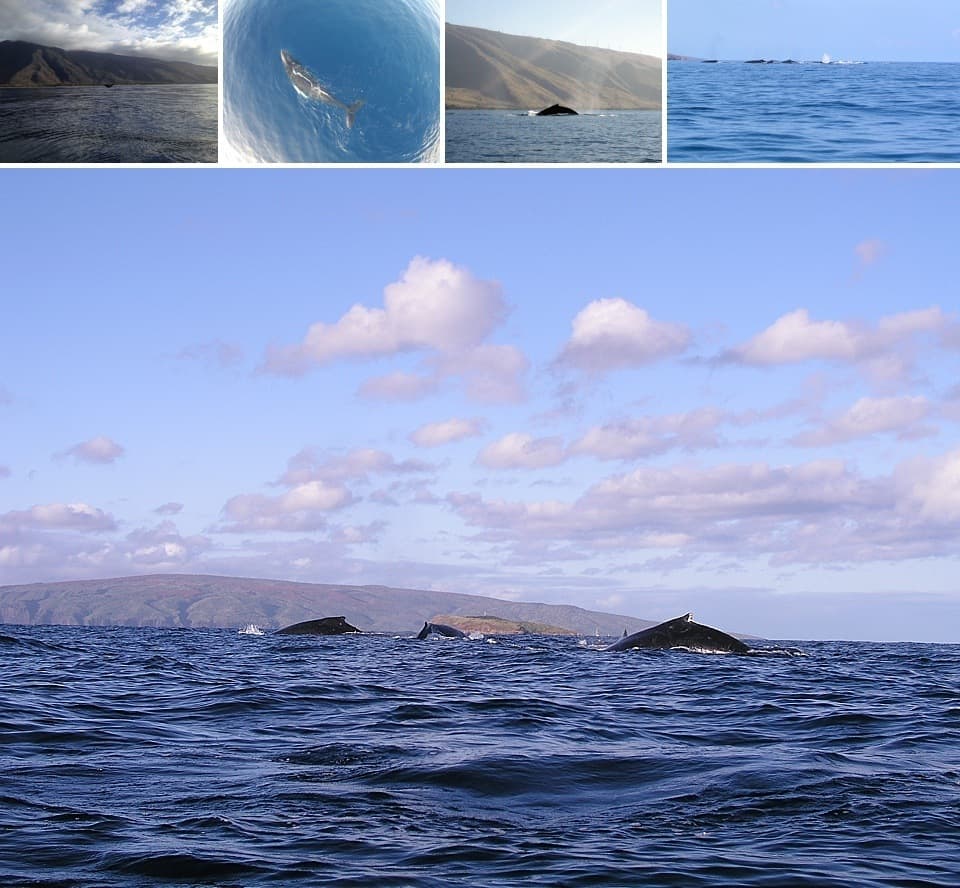 For more information about Humpback whale Migration, check out Maui Whale Watching website.
How can we support the protection of humpback whales?
While there have been many strides in the whale population, we still have a role to play in keeping them from extinction.  In fact, in 1966, they were nearly extinct due to mass commercial whaling.  The government has since banned poaching, fishing, harassing, corralling or trading whales between countries. Because of their migratory habits, the preservation of these whales has become an international effort!  There is plenty you can do to continue this!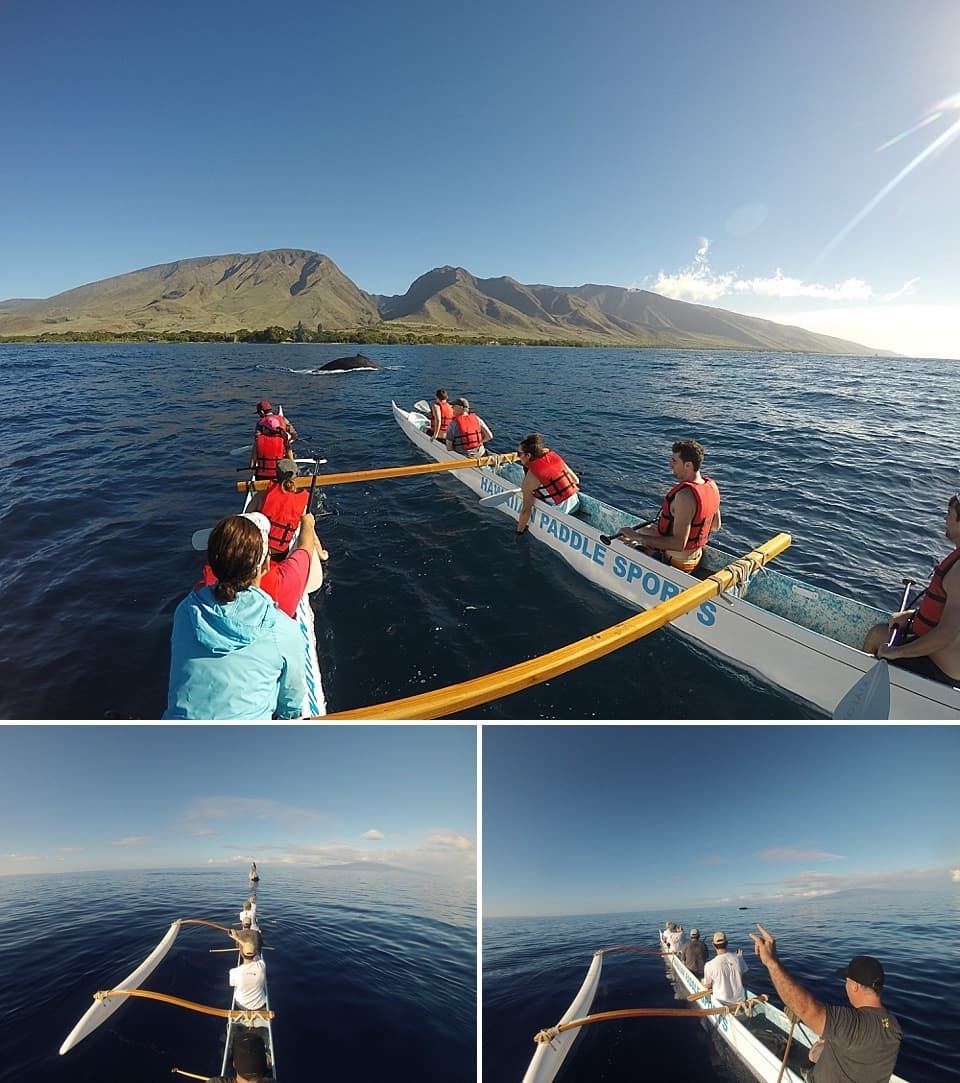 Keep the beaches clean and debris-free.
Make sure to support whale watching companies that respect the ocean and the whales
Support eco-friendly companies and organizations
Support efforts to end illegal whaling
Respect their space.  The law is that you stay 100 yards away from the whales.  However, these curious creatures aren't aware of any laws and may come closer to you!  As any good kindergarten teacher would say, make sure you use your eyes and not your hands in this situation!
Why do Humpback whales breach?
While no one can say exactly why the whales breach, there are a few scientific guesses:
Messaging system:  They could be letting their fellow whales know that they're changing course.
Love is in the air:  Breaching could be a way to woo the opposite sex.  And this is one sure fire way to get anyone's attention!
Downtown:  The whales could be trying to communicate in places where the noise level is too loud to make out their singing.
Cleanliness:  Breeching could be for something as simple as a cleaning routine to remove any pesky parasites.
Good times:  These fun-loving creatures could be breeching just to breach!  They may love the thrill of breaching as much as we love watching it!  Whatever the reason, it seems to keep everyone happy!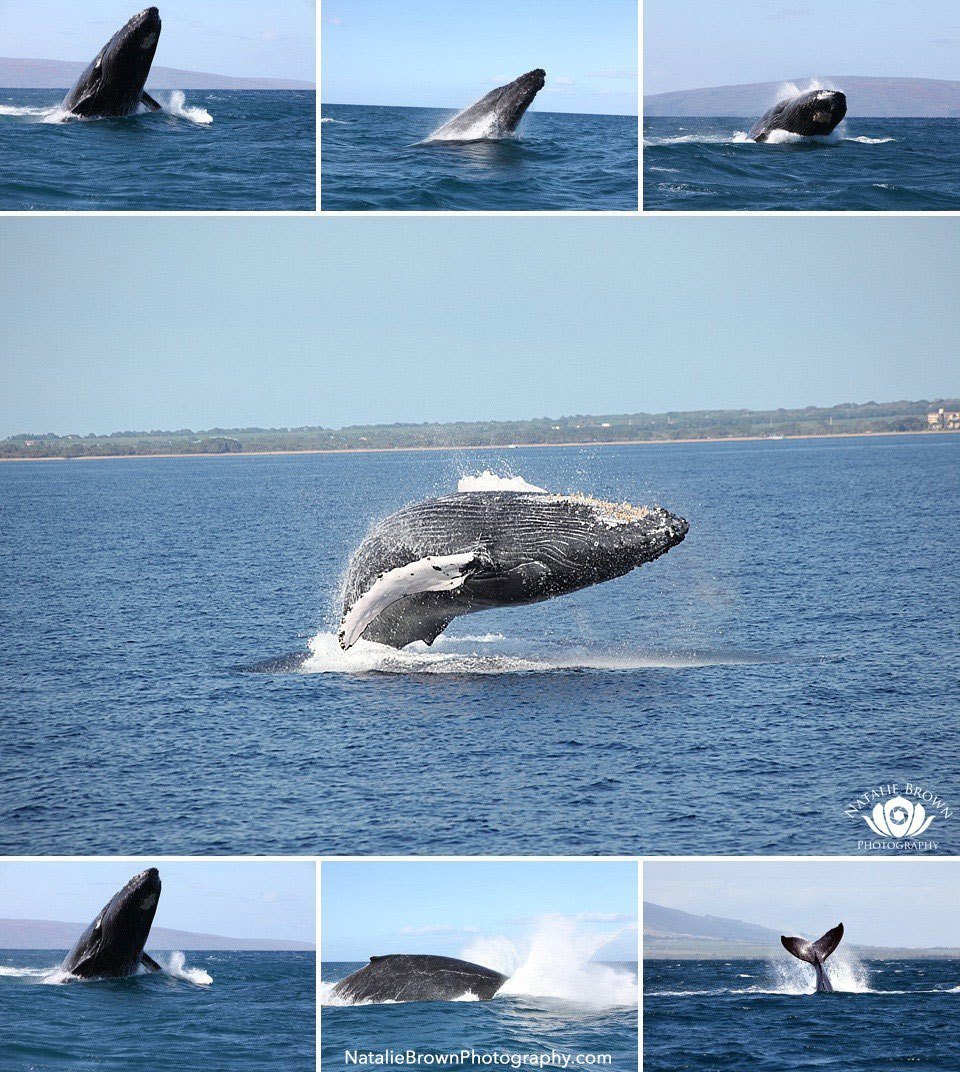 What are some other Humpback Whale behaviors?
These whales have quite a few tricks up their sleeve!  While whale watching, look for some of these common surface behaviors:
Blow:  While a whale is able to stay under water for up to 45 minutes, you can usually see a spray of ocean water about every 10-15 minutes.  And the calves breathe every 3-5 minutes!
Spy Hop:  When a whale raises it's head above water, it is believed that they're sneaking a peak of the horizon.  Hawaiians believe this is their way of saying "aloha".
Tail Slap:  This one is pretty obvious.  They raise their tail and give the water a mighty slap!  This is to possibly warn other whales.
Pectoral Slap:  The whale will slap one or both pectoral fins on the water as a possible way to communicate
Head Lunge:  When two males are feeling aggressive or territorial, you might see them lunge at each other headfirst.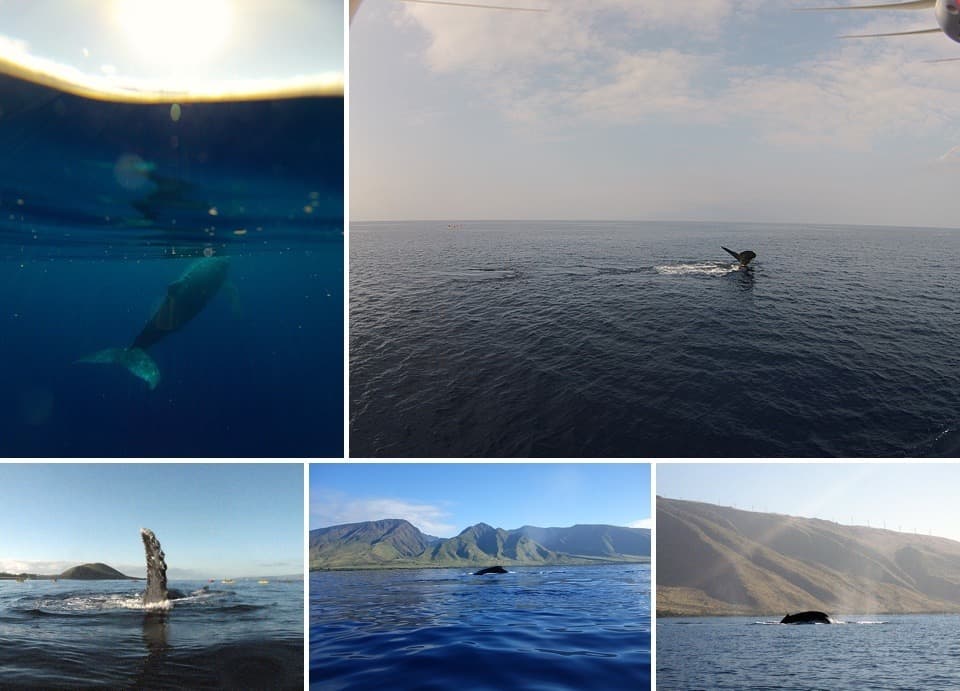 Shhh… if you listen carefully, you'll hear the hauntingly beautiful sounds of the whales singing.  The big tour boats have to use hydrophones to hear the singing and use that to locate the pods of whales.  However, if you happen to be swimming or snorkeling along the West Maui waters (Lahaina, Kaanapali, and Kapalua beaches) you can hear the whale song while underwater!  These songs can be heard from 12-20 miles away, so you've got a great chance of a front row seat to this concert.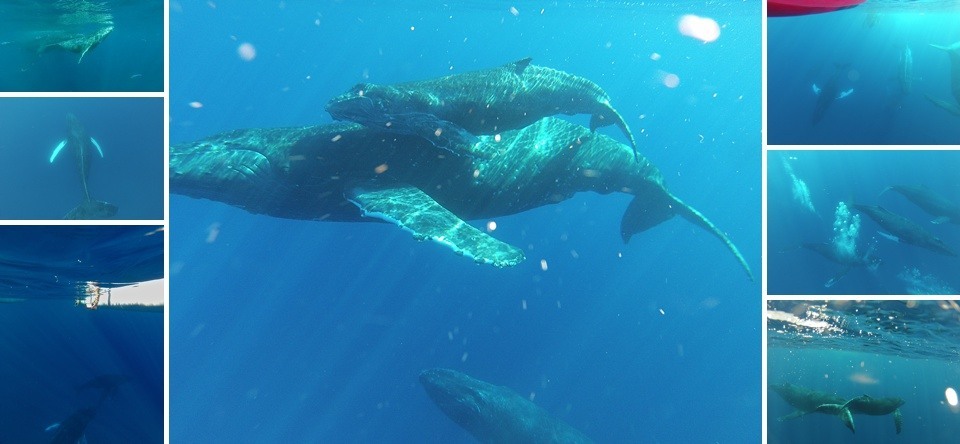 A few fascinating humpback whale facts:
All humpback whales sing a song that sounds the same, but scientists have found out that each whale population sings a varied version of this complex whale song.  It is believed that this is how whales find their pod if they get separated.  It is also believed that singing is a mating tool, which seems to work for both humans and whales!
The largest recorded humpback whale measured in at 89 feet!  The usual length of these whales is 40-60 feet long.  The females are larger than the males, which allow them to birth a 10-15 foot calf that weighs up to 1 ton!
Humpback whales come to Hawaii to diet!  They actually don't eat the entire time they are here.  They may find a bit of krill, plankton, or small fish while filtering out the ocean water through the plates of baleen (thick bristles that are their version of teeth).  The blubber they store up all winter comes in handy during these months.
The calves definitely don't go hungry.  Their mother's milk is 40% milk fat, and these hungry babies drink up to 100 gallons of milk a day!  This leads to an astounding weight gain of 7-10 pounds every hour!  By the time their tropical vacation comes to an end, they are ready for the 3,500-mile trek back up to Alaska.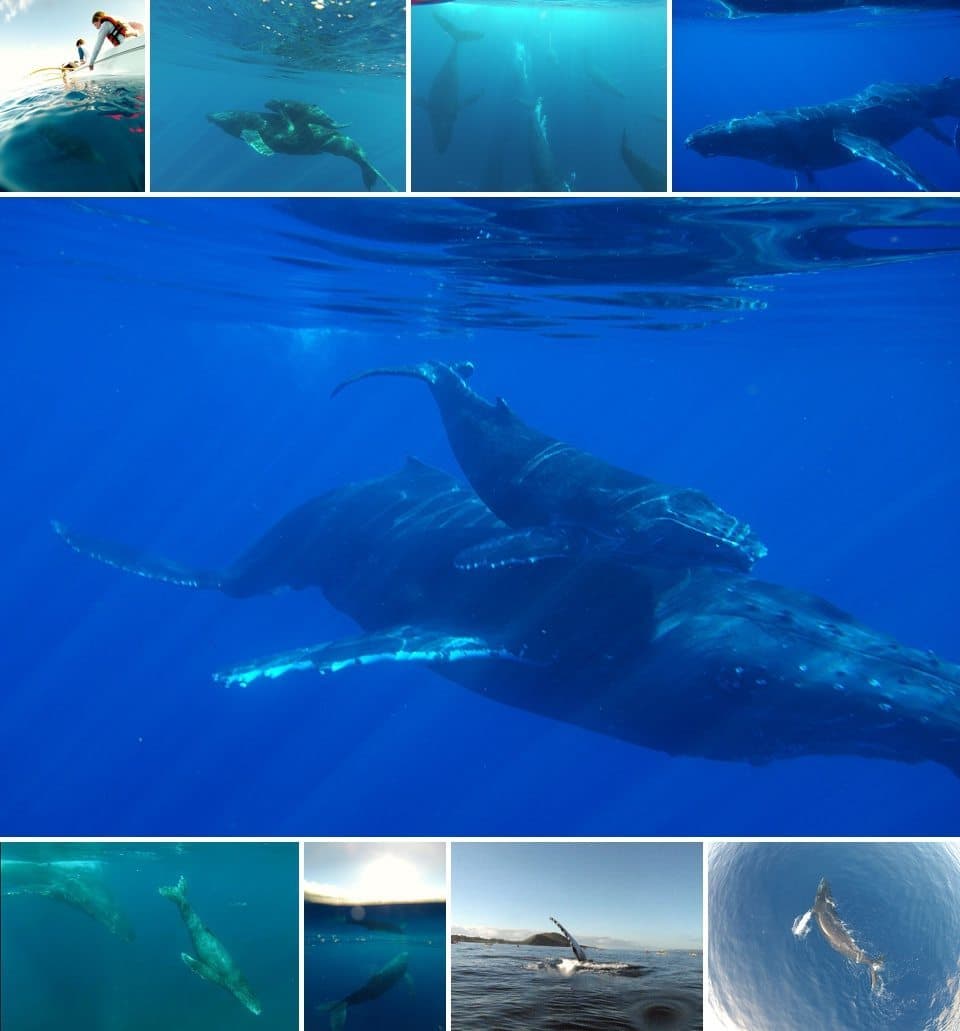 If all these fun facts have gotten you excited for whale season, you're in great company!
Check out this information blog about Humpback Whales for more information about behaviors, population and migration.
What are we forgetting?