Scuba Diving, Snorkeling, Zip lining
Snorkel Tour / Lesson Times
Take a stroll through Kapalua any day of the year and you're likely to find a mixture of celebrities, golf enthusiasts, food and wine aficionados and travelers who value a good view and great beaches. This area of Maui offers some of the most picturesque views on the island, and the historical significance and unique landscaping only adds to the appeal of this scenic resort and residential area of west Maui.

Where is Kapalua?
Kapalua is located in northwest Maui, a short drive north from the popular west Maui towns of Lahaina, Ka'anapali and Napili. From Kahului Airport, the drive to Kapalua takes approximately one hour.
Historical Significance of Kapalua

Kapalua was once part of a larger area of ahupua'a, or pie-shaped slices of land that offered access to different elevations of land, perfect for growing a variety of crops while still having ample access to the ocean. The area's seven ahupua'a, including Honolua, Honokahua, Honokowai, Honokohau, Kahana, Mahinahina and Mailepai, later became Honolua Ranch (and currently known as Kapalua Resort), where cattle grazing and farming crops such as aloe, coffee beans, taro and mango were the main source of business.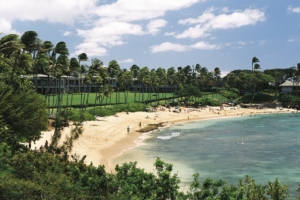 Honolua Ranch eventually became Honolua Plantation, a booming pineapple business built over three decades by Fleming and Henry Baldwin, and in 1969, it officially became a part of Maui Land & Pineapple Company. President of ML&P, Colin C. Cameron, who was at one time the largest employer on Maui, envisioned Kapalua as an area where man and nature could coexist. He designed the area so that any development would conform to the land, with respect for the past and an established responsibility for future generations.
The historic Honolua Store is still open, and David Thomas Fleming's plantation home remains at the top of Pineapple Hill.
Natural Beauty of Kapalua
Kapalua, located at the foot of the West Maui Mountains, is known for its panoramic ocean plateaus, Eucalyptus, Cook and Norfolk pine trees, five bays, three beaches and surrounding breadfruit, lychee, mango, ginger and ti leaf plants. Honolua Ranch manager, David Thomas Fleming, once planted many of the Cook and Norfolk pines that line the area today.
Sitting on 23,000 acres of pineapple plantation, Kapalua is a 1,650 acre resort area that includes more than 100 miles of hiking trails. One of our favorite hiking trails is Mahana Ridge Trail, which offers stunning panoramic views of neighbor islands, gulches and the Pacific Ocean.
Through the dedication to preserve Kapalua's environmental and cultural heritage, including wildlife sanctuaries and the legacy of Pu'u Kukui Preserve, home to 20% of Hawaii's native plants and one of the largest private nature reserves in the state, Kapalua remains a source of true Hawaiian heritage and pride.
Kapalua Events & Attractions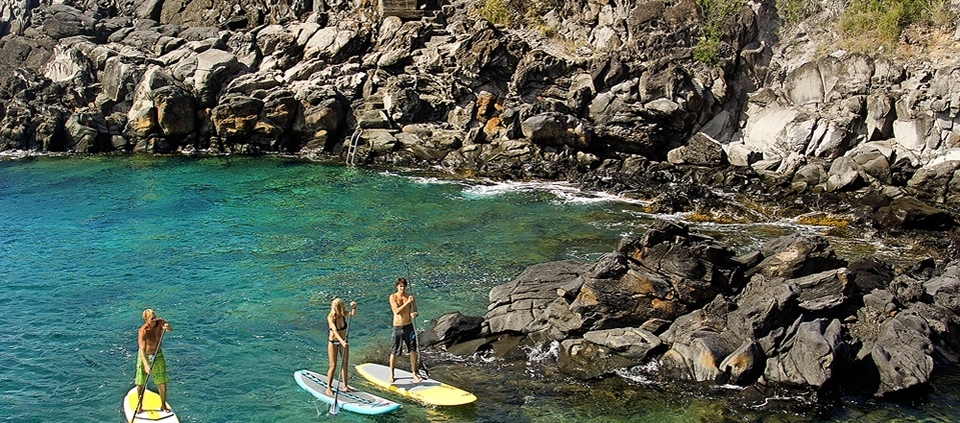 Kapalua Beach was named "America's Best Beach" in 1991, and D.T. Fleming's Beach (named after Honolua Ranch manager David Thomas Fleming) claimed the same coveted title in 2006. These white sand beaches offer excellent snorkeling and swimming and are popular destinations for whale watching during Maui's whale season, which lasts from December to April each year.
Kapalua Resort and The Ritz Carlton at Kapalua offer award-winning restaurants, high end shopping, world class tennis facilities and three championship golf courses. Kapalua Resort is home to the annual Kapalua Wine & Food Festival, the longest running food and wine event in the country, PGA Tournament of Champions, which attracts golfers from around the world, and Celebration of the Arts Festival, honoring Hawaii's cultural heritage for more than 20 years.
Take time to enjoy a meal at one of Kapalua's highest rated restaurants, including Merriman's Kapalua, Sansei Seafood Restaurant & Sushi Bar, The Plantation House and The Wine Palette.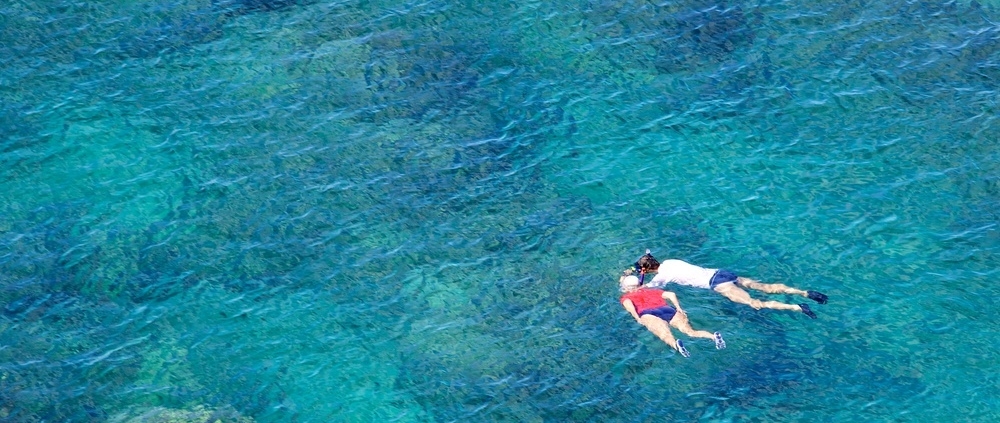 Whether it's enjoying a low key beach picnic at D.T. Fleming's, watching the surfers at nearby Oneloa Beach (also known as Ironwoods), or joining us for an exciting tour on the ocean, make sure to set some time aside to explore this historic and stunning area of Maui.
Fun Facts About Kapalua
Kapalua is home to a small commuter airport (JHM), used for inter-island flights throughout Hawaii.
Two of the three golf courses in Kapalua are certified Audubon sanctuaries, which serve to protect several native plants, habitats and 23 species of birds.
Kapalua loosely translates to "arms embracing the sea" in Hawaiian, and the scenic lava peninsulas found in this area bring these words to life.
D.T. Fleming's Beach is a popular surf spot in Maui's winter months.
While not a good place for leisurely swimming or snorkeling, Oneloa Beach is often much less crowded than nearby Kapalua Bay and D.T. Fleming's Beach Park, the perfect place to enjoy a cup of coffee or afternoon picnic after a tour!
Pros
A pristine west side favorite, Kapalua Bay is perfect for many ocean activities.