Scuba Diving, Snorkeling, Zip lining, Parasailing, SUP, Golf
Ka'anapali, located only a few miles northwest of Lahaina Town, is home to the former winner of America's Best Beach, the always lovely Ka'anapali Beach. Stretching 3 miles long with excellent cliff diving, snorkeling, and swimming, Ka'anapali Beach is the epicenter of the resort-filled town of Ka'anapali.
If you plan on staying on the west side of Maui, make sure to take a quick drive to Ka'anapali enjoy one of the top-rated beaches in the world!
Kaanapali | Hawaiian Legends
On the far end of Ka'anapali Beach lies Pu'u Keka'a, also known as Black Rock. Ancient Hawaiians believed that this spot was where the deceased would leap from the physical world into the spirit world.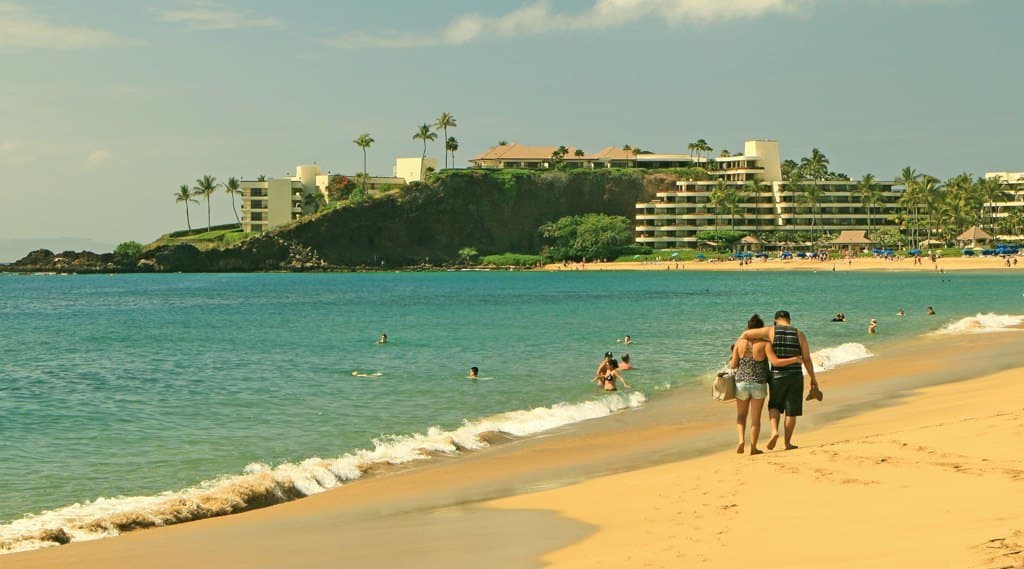 Kaanapali | Historical Significance
The town of Ka'anapali, known today for its world-class accommodations, restaurants, and scenery, was once an important area in Hawaiian history.
Chief Kahekili, a member of Maui's Ali'i, once climbed Black Rock, diving into the waters below to gain respect from other warriors who had done the same. Today, every evening at the Sheraton Maui, a cliff diver recreates this event by blowing into a conch shell and diving effortlessly into the waters below Pu'u Keka'a.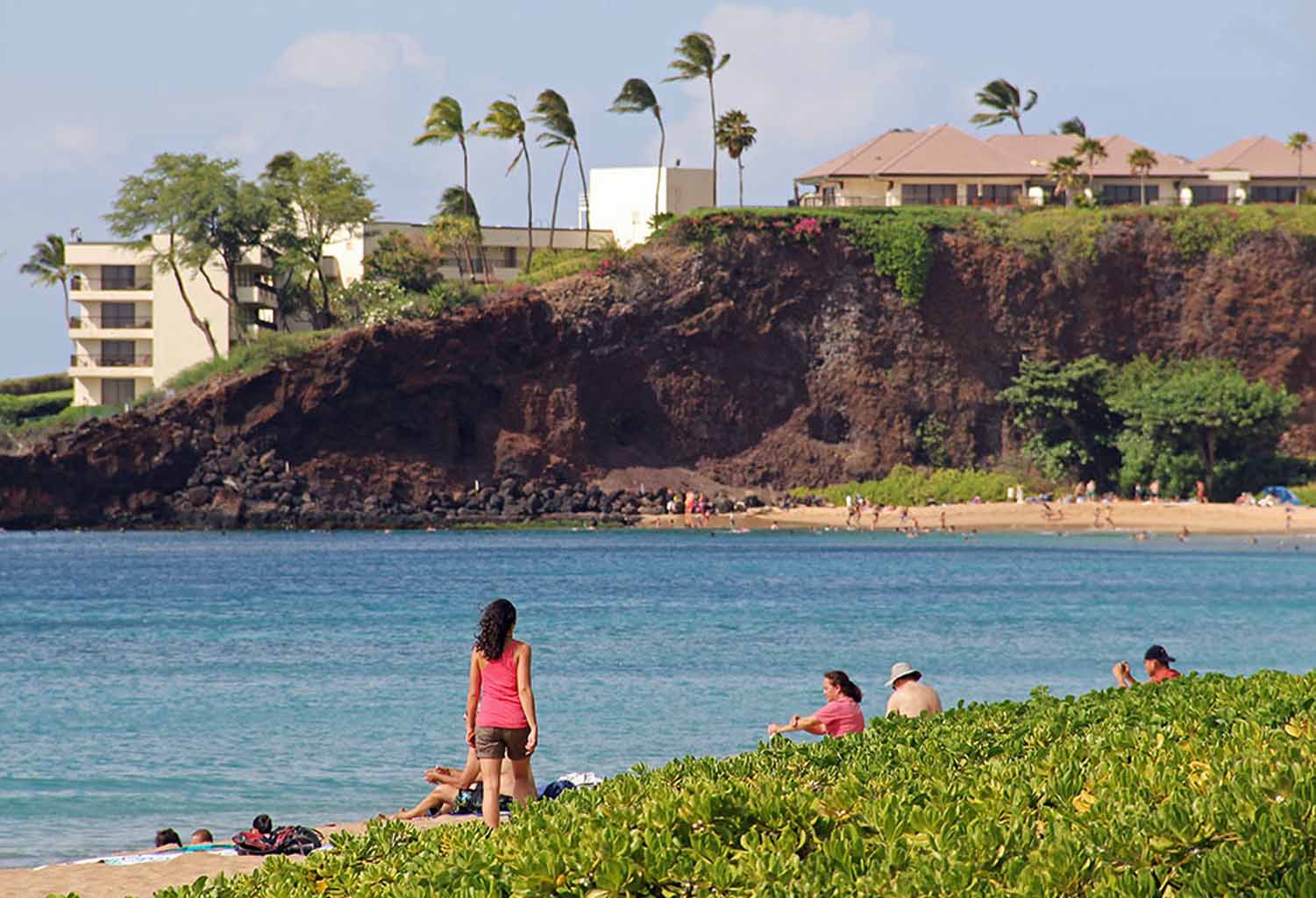 The first hole of the Ka'anapali North Golf Course also holds special meaning in Hawaiian history. It was here where two brothers, both competing for the royal crown, met in a bloody battle, the Battle of Koko 'O Na Moku. Many lives were lost, and eventually, Kamehamehanui won, ruling the area for several years thereafter.
When the plantation era began booming on the northwest side of Maui, the area around Black Rock was home to thousands of immigrants brought in to work for the sugar plantation. This was a popular area for shipping operations to Honolulu, as well as horse racing, a favorite pastime of Hawaiian Ali'i, plantation owners and plantation workers. During World War II, the shipping operations were moved elsewhere, and for nearly 20 years after, Ka'anapali was left largely vacant.
In the early 1960's, a company called AMFAC, or American Factors, saw potential in the area surrounding Ka'anapali, noting its ideal location for resorts, golf courses, tennis, and events. The small Kapalua Airport, located just north of Ka'anapali, was also built, allowing for easy inter-island travel.
Today, Ka'anapali is home to several luxurious resorts, condo and vacation club resorts, award-winning restaurants, an open-air shopping center, world-class golf courses, and some of Maui's longest running annual events.
Kaanapali | Basic Resources & Tips
Grocery Stores: Times Supermarket, located at 3350 Lower Honoapiilani Rd., is the largest and most well-known grocery store in the Ka'anapali area. Check out the Farmers Market Maui for organic produce, baked goods and more.
Accommodations: There are several options for resorts surrounding Ka'anapali Beach, including the Hyatt Regency Maui Resort & Spa, Sheraton Maui Resort & Spa, Ka'anapali Beach Hotel, Westin Maui Resort & Spa, and Royal Lahaina Resort. You can also find private condo rentals at the nearby Kaanapali Ali'i, Aston Maui, Outrigger Maui Eldorado, and more.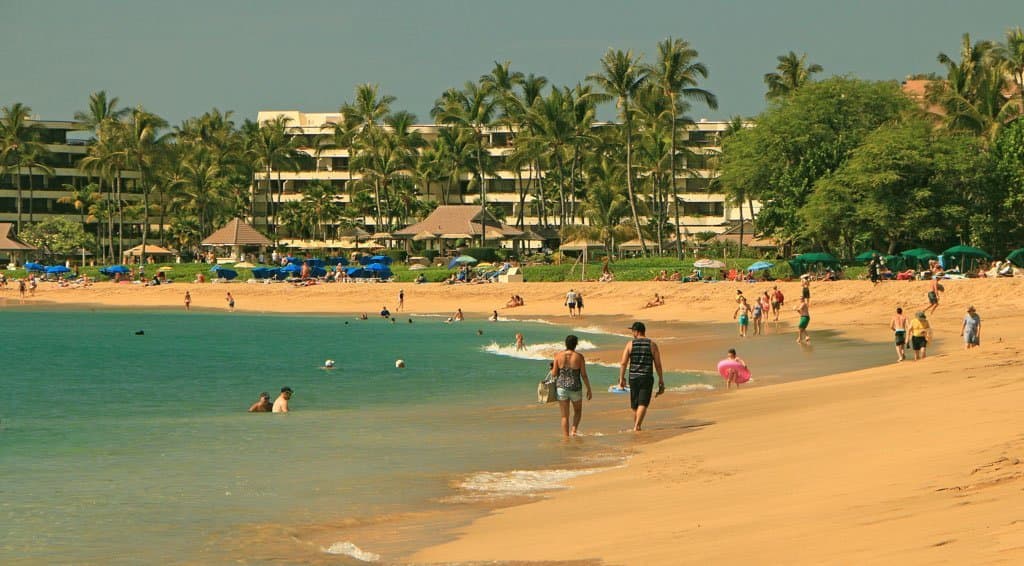 Medical Facilities: For health emergencies, head to Urgent Care West Maui at 2580 Kekaa Drive, or contact Doctors on Call at 808.667.7676.
Post Office: For all postal needs, visit the U.S. Post Office at 1760 Honoapiilani Highway.
Spa Services: You'll have no problem finding the spa treatment of your dreams in Ka'anapali. We highly recommend The Spa at Black Rock, located at the Sheraton Maui Resort.
Yoga: Check with your resort or condo association to see available yoga classes held on the premises. For those who don't mind venturing out, head to Lahaina for classes at Bikram Yoga or Island Spirit Yoga.
Stay Safe in the Sun! All too often, we see people returning home with painful sunburns. Choose reef-safe sunscreen and remember to apply often, drink lots of water, and move to the shade if you feel like you're burning. We offer reef-safe sunscreen for purchase on each of our private tours. In the event of a sunburn, apply plenty of aloe vera, stay hydrated and keep the affected areas out of the sun!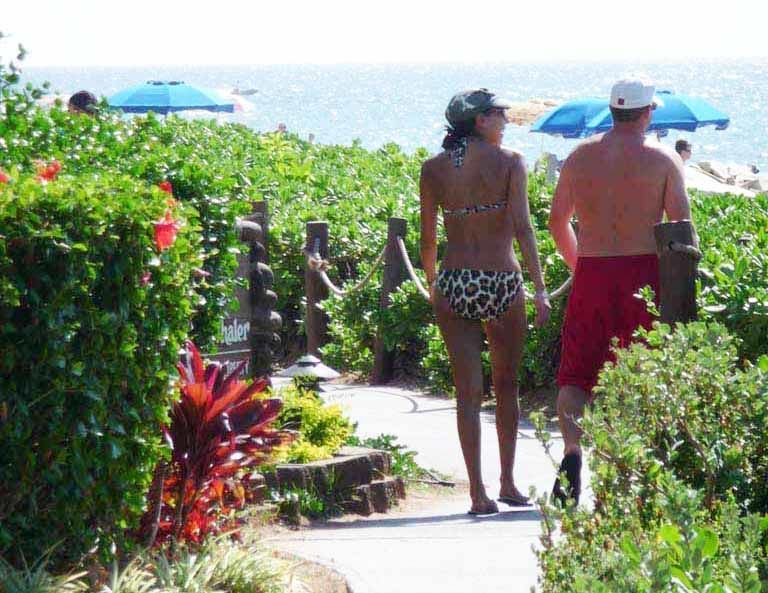 Things To Do In Kaanapali | Best Area Activities
For its relatively small size, Ka'anapali has a world of options to keep you entertained, relaxed, all with the sand between your toes.
Relax on the Beach: Once named 'America's Best Beach', Ka'anapali Beach definitely lives up to its name. This is the perfect place for snorkeling, cliff diving, scuba diving, swimming, or simply laying in the sand. Take a stroll along the beach walkway and find your favorite spot!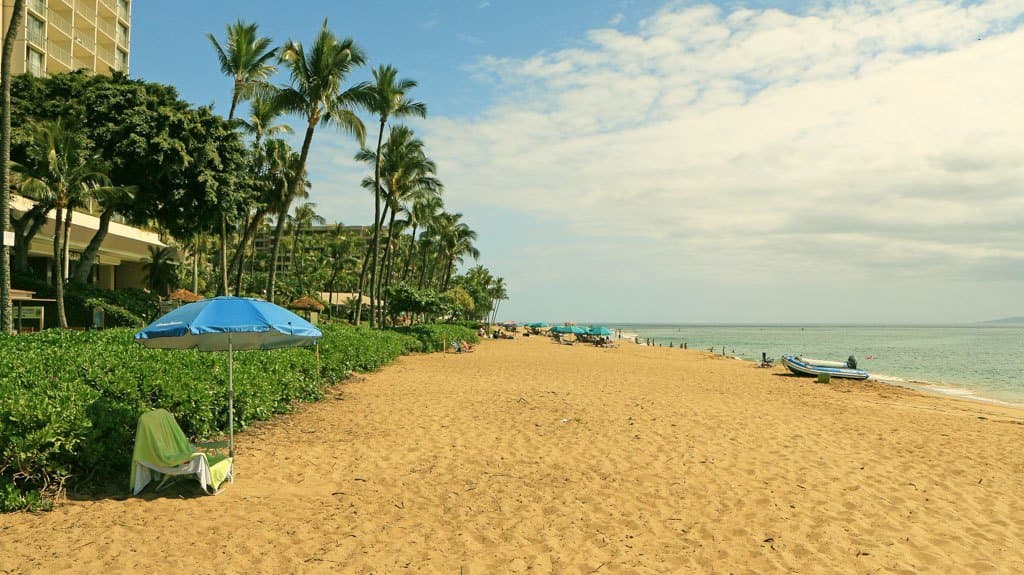 Shopping: Located just behind the beach, you can't miss Whalers Village if you plan on shopping on Maui. Store options include PacSun, Tommy Bahama, Kate Spade, Lululemon, Louis Vuitton and more, as well as several jewelry stores, an ABC Store, kiosks and specialty stores.
Play Golf & Tennis: Golf enthusiasts will love the Royal Ka'anapali and Ka'anapali Kai courses, which feature unparalleled views. For tennis, visit the Royal Lahaina Tennis Ranch.
Hawaii Food & Wine Festival: Featuring internationally-recognized chefs, sommeliers, and food and mixology professionals, the Hawaii Food & Wine Festival is held annually at the Ka'anapali Beach Resort. The weekend-long event consists of wine tastings, cooking demos, farm-to-table dinners, coffee tastings and more, and should definitely be on your list if you consider yourself a connoisseur of the finer things in life.
Ono Grinds: For breakfast in Ka'anapali, we love Slappy Cakes' variety of make-your-own pancakes, or Gazebo, located just a little north in Napili, for their fried rice and macadamia nut pancakes. Fantastic!
For lunch, head to Sangrita Grill & Cantina for Maui's take on Mexican food, Leilani's on the Beach or Hula Grill, which often have live music and a gorgeous view of Ka'anapali Beach.
For happy hour and dinner options, we recommend Japengo for sushi, Duke's Beach House, or Pulehu for Italian fare.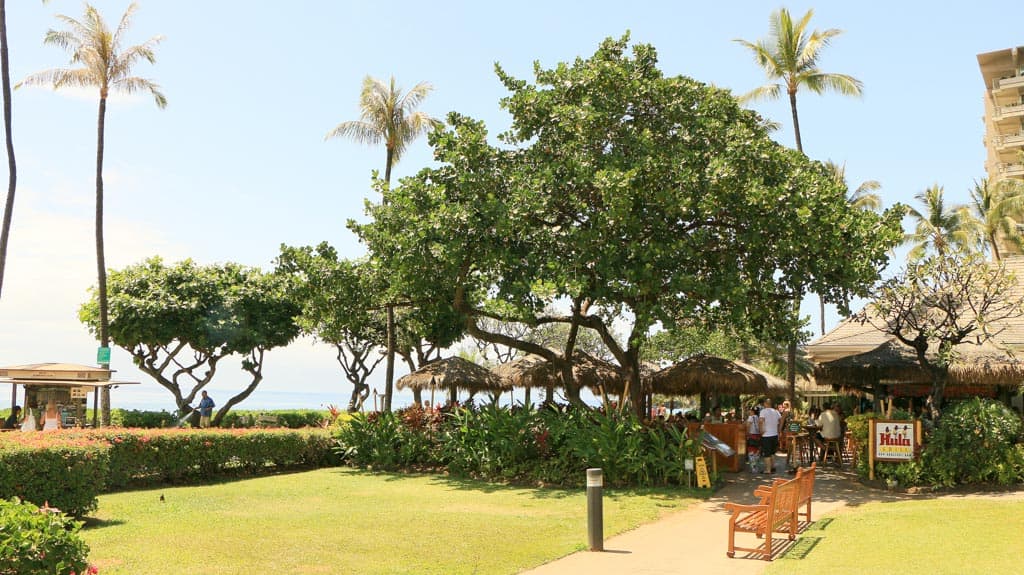 Kayak, SUP, & Outrigger Canoeing Tours: Join us for a private kayak tour, stand up paddle boarding lesson, surf lesson or outrigger canoe tour! Departing from D.T. Flemings Beach in summer months and Olowalu year-round, only a 15-25 minute drive from Ka'anapali, you'll see the best areas in West Maui. Enjoy scenic views of Maui's shoreline as well as Hawaiian Green Sea Turtle sightings at Honolua Bay or Olowalu's Coral Gardens. You'll also see many of the area's endemic tropical fish, all while learning more about Hawaiian history and culture from your certified private tour guide.
Whatever brings you to Ka'anapali, we hope you enjoy your stay. Contact us for a private tour, and see more of Maui from the ocean!