Paddle For Hunger
On Thanksgiving Day, before the last drumstick disappeared, or that second helping of pumpkin pie left the plate, the team at Hawaiian Paddle Sports, Maui Kayak Adventures, and Maui Stand Up Paddle Boarding spent the morning with over 300 members of the Maui community at the annual Paddle For Hunger event.  With canned goods in hand and a lot of aloha spirit, the community opened their hearts and wallets for a good cause.
Originally organized as an OC1 time trial for Malama Ula Canoe Club (Wailea Canoe Club), Paddle For Hunger has grown into official fundraiser for the Maui Food Bank, a Thanksgiving ritual for the Maui community.  Since 2009, the event has brought in over $10,000 in cash donations.  In the years 2012-2015 it brought in 3,062 pounds of food.  In 2016 the community helped us raise over $8,000 in cash donations, along with 1,050 lbs of food!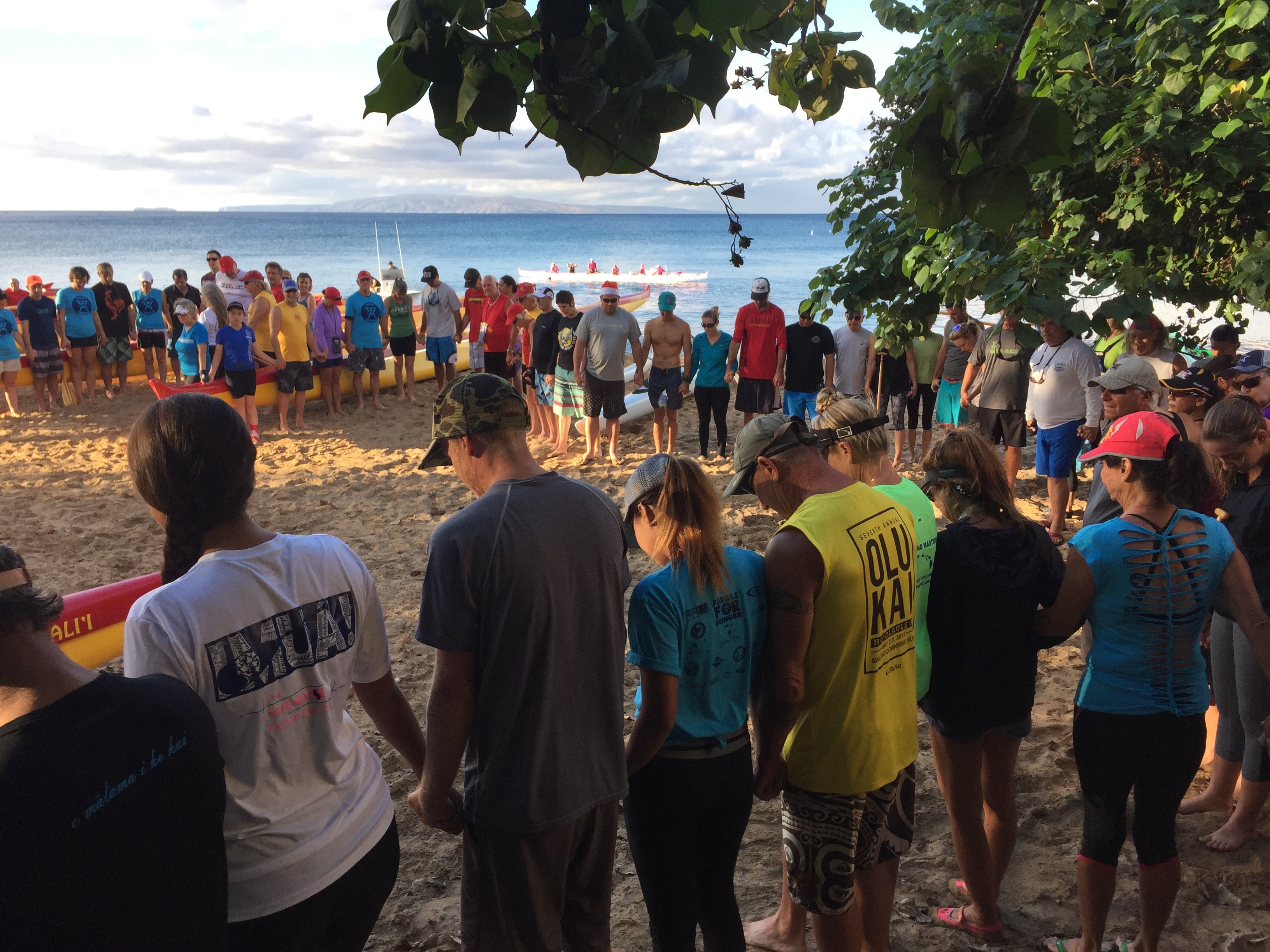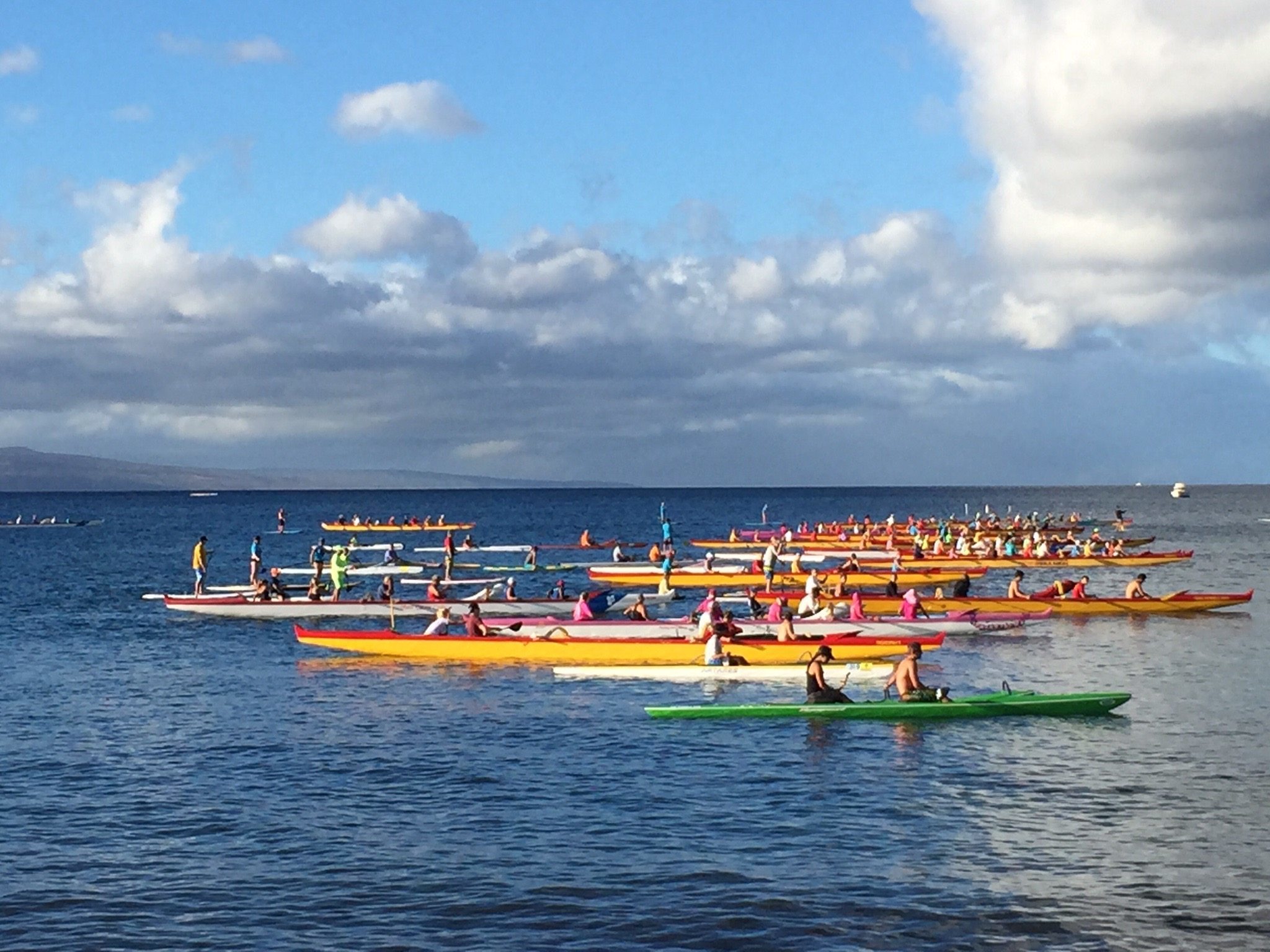 Giving Back to Our Community
Hawaiian Paddle Sports has been participating in the Paddle For Hunger event to support the Maui Food Bank since 2012, and this year, we took our involvement a step further by taking on event logistics and planning, seeking local sponsors to donate door prizes for the raffle and silent auction, and orchestrating the morning's activities.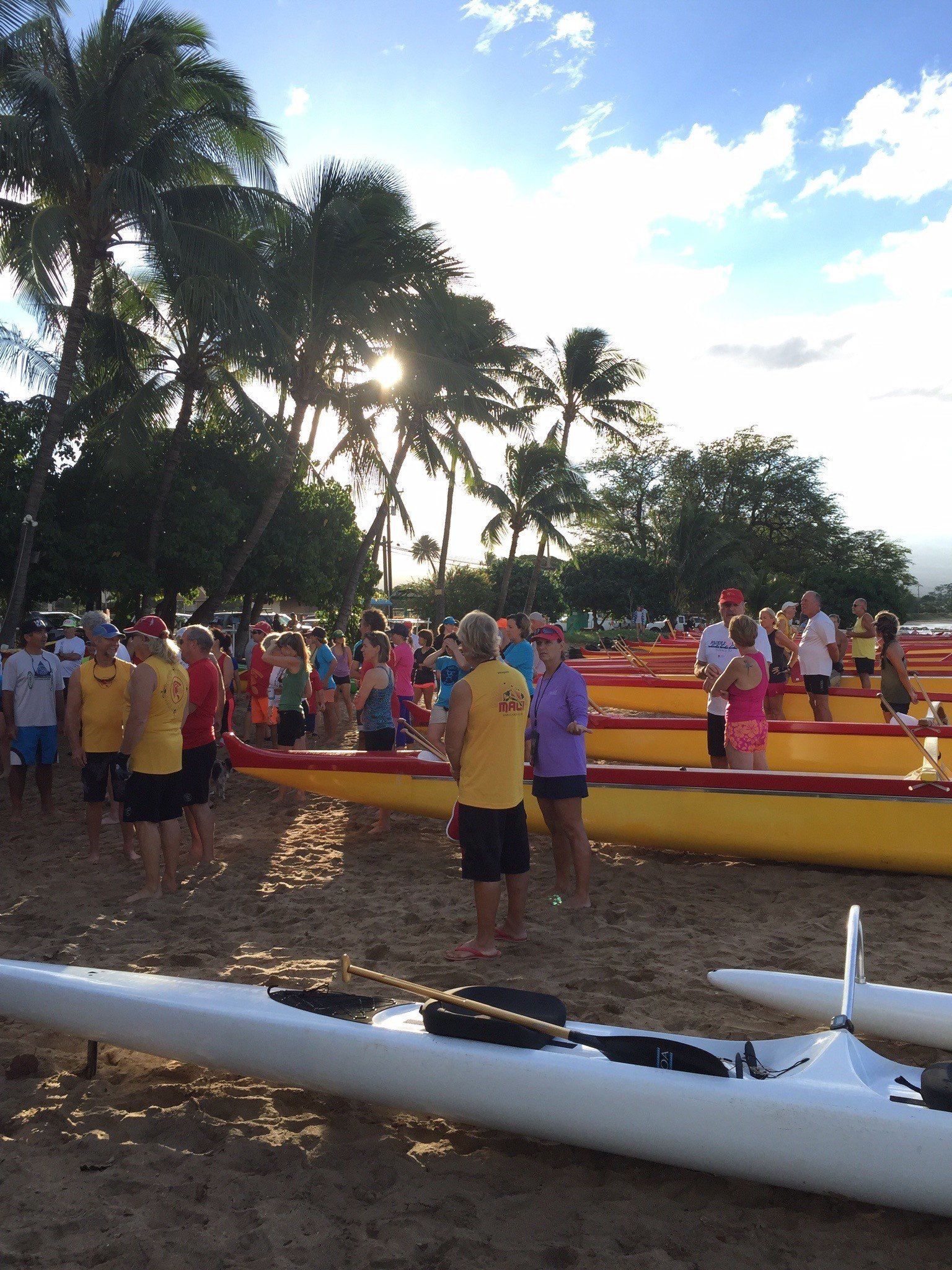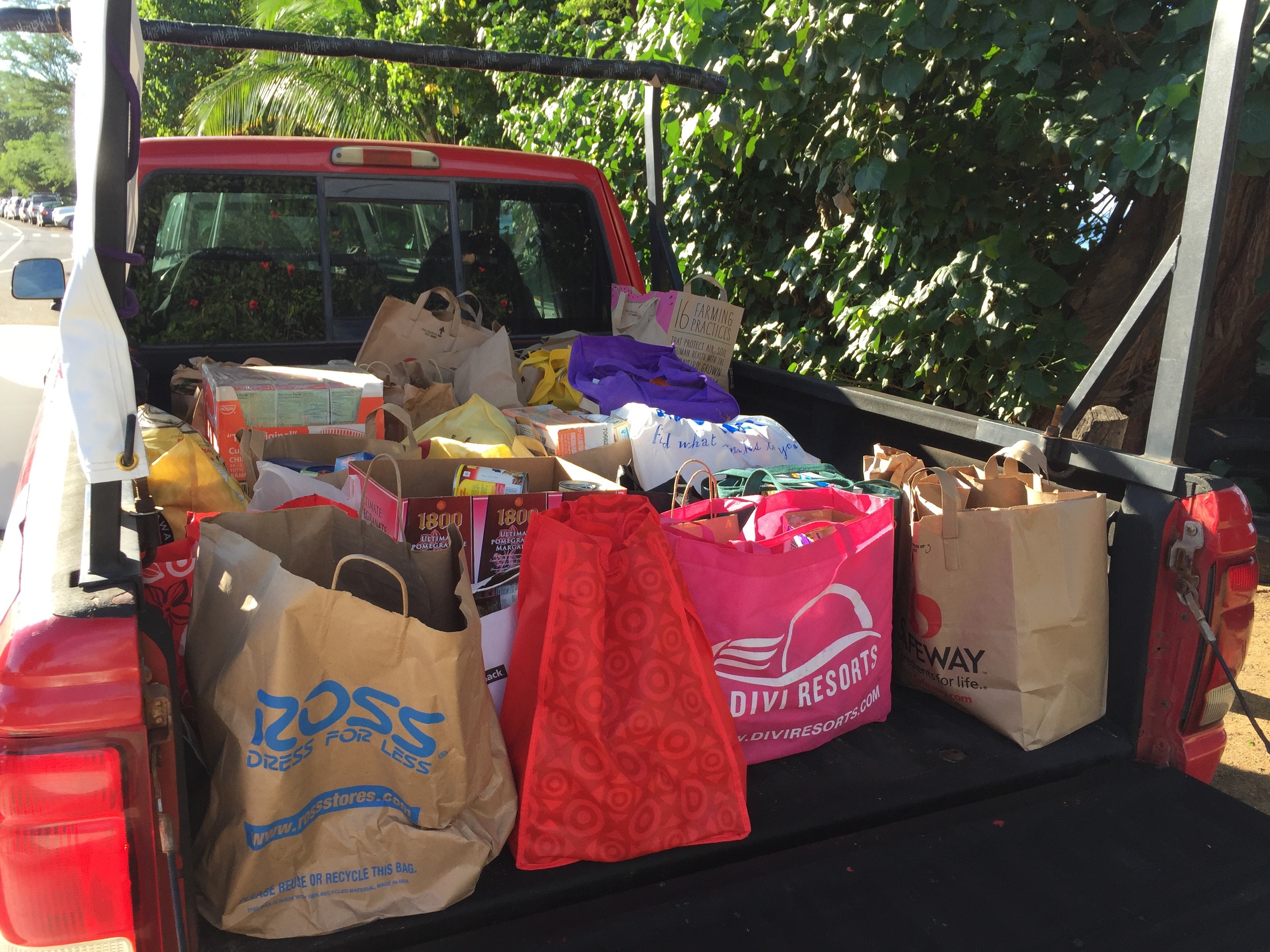 "This is the most organized we've ever seen this event" commented a paddler as he dropped off his canned goods.  Our team at Hawaiian Paddle Sports worked hard behind the scenes to get all permits, insurance waivers, water safety staff, and set up a pre-registration site to help  formalize the event.  We partnered with many local businesses to collect door prizes and silent auction packages, with the goal to make sure everyone was a winner.  We are so grateful to each and everyone of the participants who came out to the Paddle For Hunger event this year.   With over $8,000 dollars and collected 1,050 lbs of food,  we surpassed our expectations and now set the bar for next year's event!
Maui Food Bank: Battling Hunger on Maui

Astonishingly, over 10,000 people in Maui County have no idea where their next meal is coming from. Hunger touches people of every age, race, ethnic group, and neighborhood on our island, from the smallest keiki to our youth and seniors.
To address Maui's hunger issue, Maui Food Bank works through community partnerships to help collect and distribute food throughout Maui County.  Maui Food Bank collects food donations from retail stores, food distributors, wholesalers, restaurants, farmers and farmer's markets, individuals and through food drives. Additional food items are purchased locally and from the mainland. Maui Food Bank is also a USDA food distributor.
Leveraging its network of over 100 partnering agencies, Maui Food Bank is able to serve 10,000 people a month who are food insecure. This includes the working poor, children and youth, seniors, the homeless, anyone who is at risk of going hungry. Maui Food Bank is even able to distributes food to the needy in rural communities of Hana, Molokai and Lanai.
In 2012, Maui Food Bank launched the Aloha BackPack Buddies program. Through the program, pre-filled backpacks of food are distributed to elementary school students from low income families every Friday.  These backpacks contain six meals that keep children fed for weekend. Maui Food Bank annually distributes 12,120 backpacks, equivalent to 72,720 meals.
In addition to the Aloha BackPack Buddies program, Maui Food Bank provides Maui County residents with pre-packed holiday meal boxes, annually supplies Maui's hungry with over 300,000 pounds of fresh fruits and vegetables, and delivers healthy snacks to 1,000+ Maui students each week through the Kids' Cafe program.
How You Can Help Fight Hunger on Maui
Maui Food Bank is the only organization in Maui County that collects and distributes bulk quantities of perishable and non-perishable food items to Maui's hungry. Help Maui Food Bank fight hunger by:
Hosting a food drive at your business, school, place of worship, community service club, or in your neighborhood.
Volunteering at Maui Food Banks warehouse, in the office, and even at special events.
Donating directly to programs that service Maui's hungry.
 Learn more by visiting Maui Food Bank's website or getting in touch via email.
Our Paddle For Hunger Sponsors
A big mahalo once again to our 2016 event sponsors:Grand Wailea Wailea Beach Marriott Resort & Spa Aston Maui Kaanapali Villas Maui Kayak Adventures Travaasa H?na Maui Stand Up Paddle Boarding LLC Hawaii Mermaid Adventures The Outrigger Pizza Company Maui Surf Lessons Liquid Media Nalus South Shore GrillKaanapali Beach Hotel Rebecca Pang Maui Dreams Dive Co. Maui Wave Riders Kihei Vertra : Elemental Resistance Cow Pig Bun Made in Hawaii Enterprises Double Portion Supply Trilogy Excursions Mama's Fish House
If you are interested in donating to 2017 Paddle For Hunger, please send us a note at

[email protected]
Happy Holidays!
Comments