Snorkel Tour / Lesson Times
Traveling south past Kihei and Wailea, you'll eventually end in the quiet, serene and unmistakably beautiful area of Makena, Maui.
Meaning 'many gathered' from the original word mak'ke, the name is said to have originated from the building of Po'okela Church in Makawao in the 19th century, which required passing coral hand-to-hand from the shores of Makena to Upcountry.
While Makena remains more rugged and sparsely populated than other areas of the island, Makena Beach, more commonly referred to as Big Beach, is consistently voted as one of the best beaches on Maui.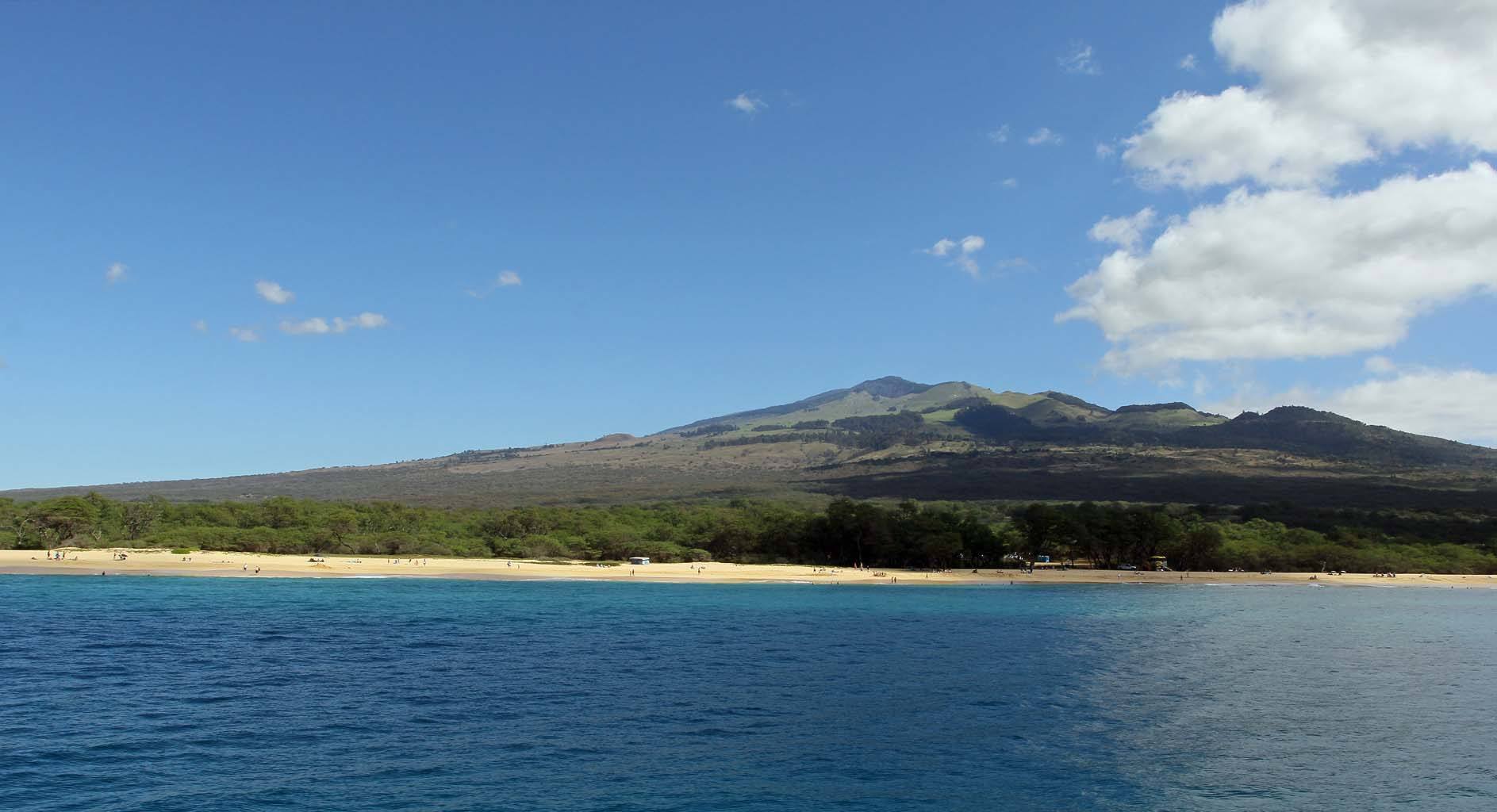 The area sees less sunny days than Kihei or Wailea due to cloud cover from Haleakala Volcano, but the weather is always warm and the scenery is consistently stunning and unique.
Makena | Hawaiian Legends
Hawaiian mythology in Makena originates with Pele, the Goddess of Fire and Volcanoes.
Legend states that Pele once became jealous of a beautiful lizard maiden who was sunning herself on the southern shores of Maui. She then spit fire from Haleakala Volcano, which split the maiden into two parts – the tail, which became Molokini Crater, and the head, which became Pu'u Ola'i, the cinder cone easily spotted on the shoreline of Makena.
Makena | Historical Significance
Although Captain Cook was the first European to set foot in Hawaii in 1778, it wasn't until 1786 that the first European explorer, a French naval officer named Jean-Francois de Galaup Comte de La Perouse, landed on the shores of Maui in what is now known as Makena.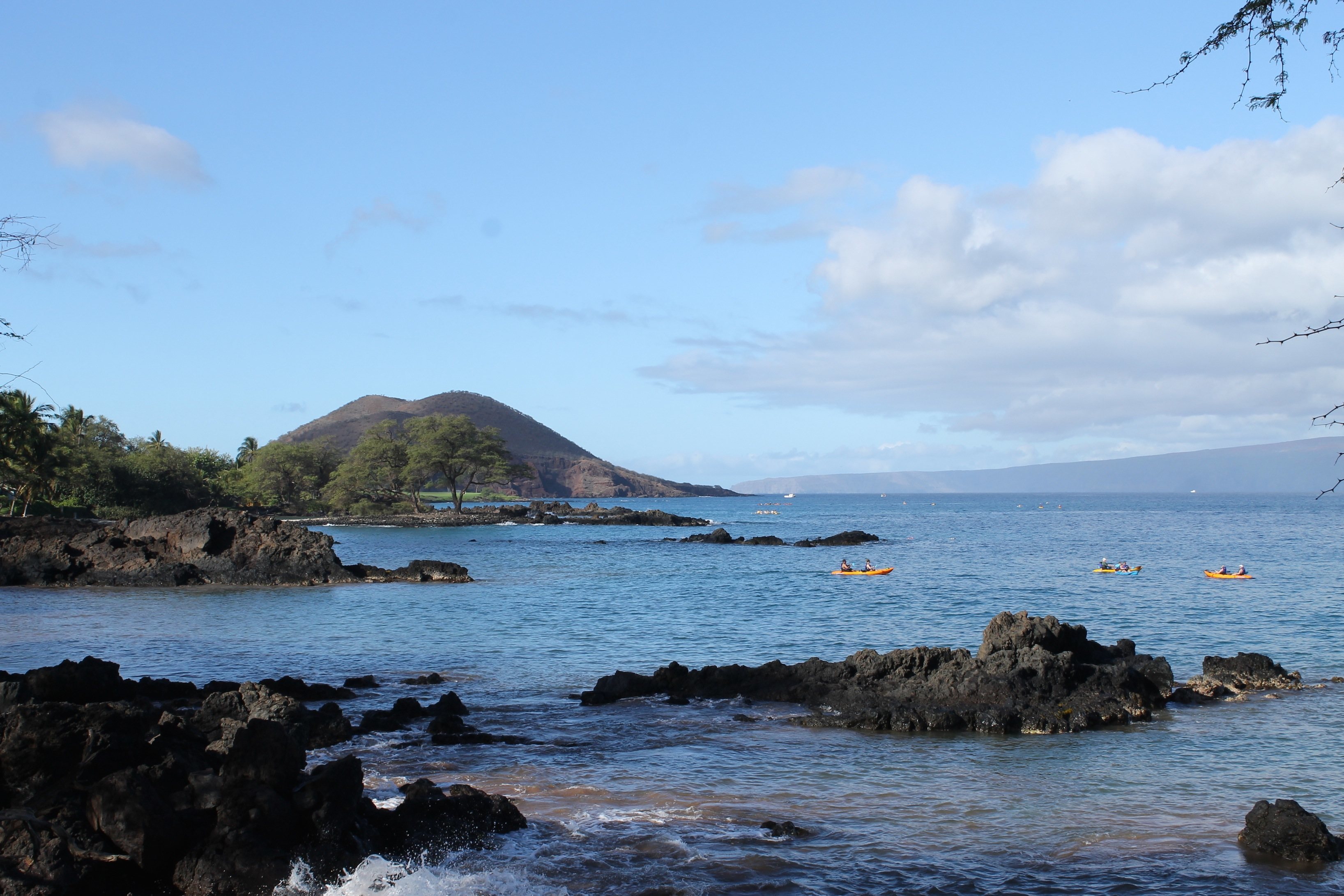 It was here that his crew met the residents of Makena, including a Maui Chief who gave an officer his cape and helmet as a symbol of respect and luck on their journey.
In 1790, Haleakala Volcano experienced its most recent eruption, causing villages below to be covered in a thick layer of a'a, or sharp, lava rock. Several archaeological sites such as salt pans, ancient temples, canoe hale and fishing shrines are still apparent, however.
Today, La Perouse Bay provides one of the most unique views on the island. Drive through stark black lava rock to the southernmost drivable portion of the island while peering up to the green pastures of Ulupalakua Ranch. Head here for sunset and enjoy the colors of the nighttime sky, or when conditions are ideal, take a hike on the King's Trail or go for a snorkel at La Perouse, where resting Hawaiian Spinner Dolphins are a common sight in morning hours.
Makena | Basic Resources & Tips
Makena is still rather sparse, so if you plan on staying here, chances are you'll need to drive to nearby Wailea or Kihei for most dining and shopping options. That being said, the location is excellent if you plan on spending a lot of time at the beach or are planning a wedding at a beachside estate!
Accommodations: Now closed is the most popular option for accommodations in Makena, the Makena Beach & Golf Resort. For alternate options, consider nearby Wailea or Kihei.
Makena | Best Area Activities
Big Beach: One of Maui's top-rated beaches, it's also, as the name suggests, the largest in the area at 100 yards wide and 2/3 of a mile long. The water is gorgeous, the sand is golden-white, and shade is available under nearby kiawe trees – just watch out for the thorns!
Three entrances are available at Big Beach – the first is the most popular and closest to the neighboring Little Beach, while the second and third are usually a little less crowded. Porta-potties and picnic facilities are available for use.
Enjoy views of Molokini Crater and Kaho'olawe, and beware the dangerous shorebreak! This is a great spot to watch skim boarders, but beware of entering the ocean if you don't have proper experience swimming in large waves and shorebreak, as there are regularly serious injuries here.
In winter months, this doubles as an excellent spot for whale watching!
Little Beach: Just next to Big Beach lies Little Beach, the unofficial yet official nude beach of south Maui. With gorgeous sunset views and great surfing and swimming, Little Beach is reached by climbing up and over the rock outcropping of Pu'u Ola'i.
Sundays draw quite the crowd, as the sunset beach parties here have been a staple for decades. Expect fire dancers, drum circles, and plenty of people-watching!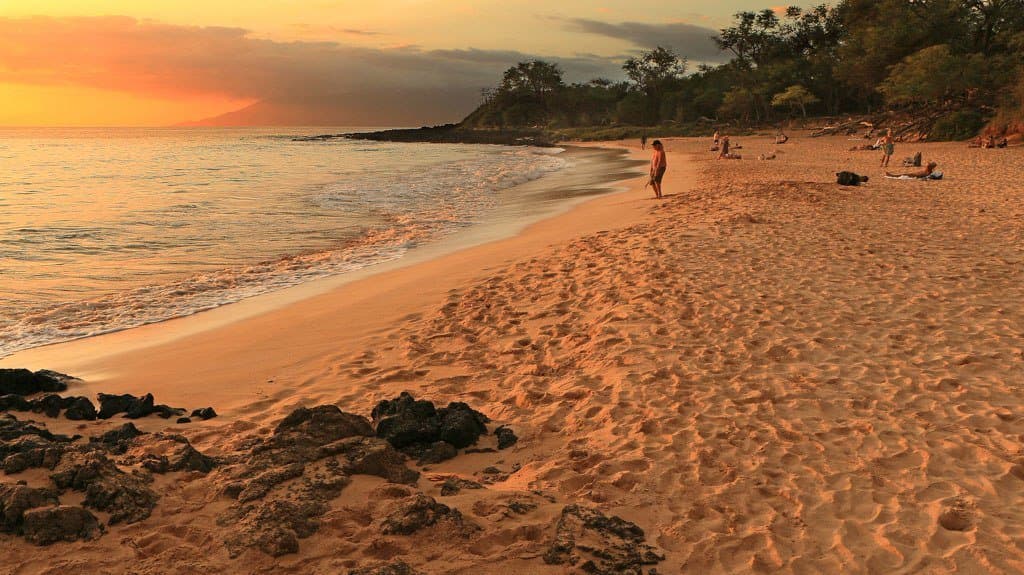 Horseback Riding: Makena Stables, located at 8299 Makena Road, offers morning, sunset, and private horseback riding tours around Makena's most beautiful areas. This is a great activity for every level of rider, and we especially love the panoramic views of La Perouse Bay during the sunset tour.
Ahihi-Kinau Natural Reserve Area: Located just south of Makena, this marine life conservation district is great for snorkeling, when open to the public (problems with littering and other issues have caused the area to close down in previous years).
Remember that fishing is not allowed within the reserve, do not attempt to touch any marine life, and avoid stepping on any coral while swimming.
Kayak, SUP, & Outrigger Canoeing Tours: Join us for a private kayak tour, stand up paddle boarding lesson, or outrigger canoe tour! Departing daily from Makena Landing and Po'olenalena Beach, you'll see the best areas in south Maui. Enjoy scenic views of Maui's shoreline as well as Hawaiian Green Sea Turtle sightings at Maui's famous Turtle Town, and keep an eye out for the many endemic tropical fish in the area, all while learning more about Hawaiian history and culture from your certified private tour guide.
Makena is one of our favorite places on Maui for many reasons, but we especially love its proximity to gorgeous scenery, both above and below the water. Come out and explore with us on a private tour!