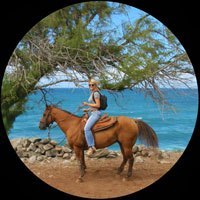 Whether you come to Maui for its natural beauty, stellar sunsets, prime whale watching or 81 gorgeous beaches, there's never a lack of things to do on the Valley Isle. While you may not be able to see and do everything on your first, or even second, trip, we've broken down some of our favorite activities based on our love for the outdoors and desire to explore one of the world's most beautiful islands. Please comment below about activities we may have missed.
1. Witness a Haleakala Sunrise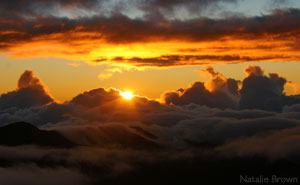 The highest point on Maui is atop Haleakala, the largest dormant volcano in the world, which reaches an impressive 10,023 feet and attracts hundreds of thousands of visitors each year. While a 2 a.m. wake up call may not sound like most people's idea of a relaxing vacation activity, it's worth it. Make the drive through Upcountry, winding above the cloud line and get there in time to watch the sky change dramatically for a sunrise view unlike any other. Dress in warm clothing, bring your camera and plenty of water. If you want to further explore Haleakala National Park, consider taking a hike or horseback ride into the crater. Haleakala Bike Company also offers bike rides down for those of you looking for an extra thrill.

2. Transform into a Mermaid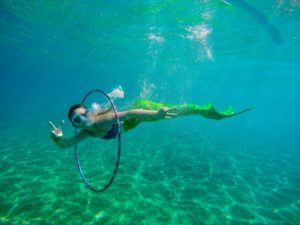 That's right, now you can transform into a beautiful mermaid or merman right on Maui. Hawaii Mermaid Adventures will help you realize why every person fantasizes about being a mermaid. Not only will you learn about conservation issues and mermaid myths and legends, you'll get to swim and play in the ocean in a colorful mermaid tail! Of course, photos are part of the experience as well. Located in South Maui, this unique excursion is fun for children, girlfriend getaways, mothers and daughters, and families.
3. Explore the Road to Hana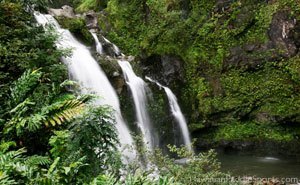 A winding road of more than 600 turns and 50 one-lane bridges, the Road to Hana is unlike any other drive you'll experience. Leading you through 68 miles of lush Maui rainforest, this is a drive that's sure to surprise even the most avid nature-lovers. Enjoy hiking through bamboo forests, visiting organic fruit farms, standing in lava tubes, swimming in freshwater caves, frolicking in waterfalls, and discovering the true beauty of Hawaiian paradise. Drive yourself or take a guided tour for a more relaxed experience.

4. Old Lahaina Luau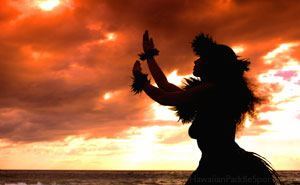 In our opinion, you can't come to Hawaii without experiencing at least one great luau. While Maui has many to choose from, Old Lahaina Luau provides a more intimate, authentically Hawaiian experience for guests. The service is top notch, the food is delicious and fresh, and the performers are truly mesmerizing. If you're up for it, you can even book the traditional floor seating at the front for a more intimate experience and killer view. Located in Lahaina with direct views of the ocean, you're in for a special treat at our favorite Maui luau.

5. Take a Hike with No Ka Oi Adventures
Offering a variety of "nature-based excursions for the alternative traveler," No Ka Oi Adventures provides small group and private hiking tours throughout the island, including excursions through the West Maui Mountains, hidden waterfalls in Hana and custom half day, full day or even multi-day tours to the Big Island and Kauai. Learn about the Hawaiian environment and its cultural heritage while walking through some of the most diverse and less traveled spots on the island. Best of all, you don't have to be an expert at hiking through the wilderness to enjoy the available adventures. All tours include transportation, food and drinks.

6. Visit Molokini Crater
Located two miles off of Maui's South shore, Molokini Crater is a natural crescent and Marine Life Conservation District frequented by snorkelers and scuba divers from around the world. With visibility that exceeds 180 feet on good days and thousands of tropical reef fish swimming below and alongside you, Molokini is a can't miss for those of you planning on exploring Maui's underwater life. Since more than 20% of Hawaiian reef fish are found nowhere else in the world, this is a great place for a one-of-a-kind snorkeling or scuba diving experience with your family and friends. There are plenty of boats, but for an exhilarating, intimate challenge, we offer outrigger canoe and kayak tours to Molokini! Paddling to Molokini is NOT FOR EVERYONE… most take boats and we recommend Redline Rafting or another small group snorkel tour.

7. Paia Town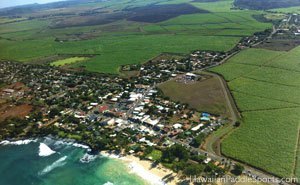 Don't blink! You might just miss the historic town of Paia. Consisting of only one main road, Paia Town offers a nice escape for those of you looking to change up your day excursions on Maui. A hippie-surf town since the 1970s, Paia offers enough people-watching to fill up your entire afternoon. Head here for low key restaurants like Paia Fish Market or Cafe Des Amis, art galleries, local shopping, massage studios, and yoga classes. Listen to live music at Charley's Saloon, a favorite for local homeowner Willie Nelson, watch some of the best windsurfers in the world at Ho'okipa Beach Park, or enjoy a relaxing picnic at Baldwin Beach Park.

8. Leoda's Pie Shop
Leoda's serves up the best "glorified grandma comfort food" this side of the mainland, making a delicious assortment of sandwiches, pot pies, hoagies and house-made pies for your taste buds to thoroughly enjoy. Using the best in local Maui ingredients, we recommend the banana cream pie, macadamia nut chocolate praline pie and pineapple-lemon tart. You should probably try the real food, too, but it's okay to eat dessert first on vacation. Trust us. Go for a pre-pie snorkel across the street at Olowalu, where you'll see some of the oldest reef structures in the state, sea turtles, and even the occasional manta ray cleaning station!

9. Get Caffeinated at Grandma's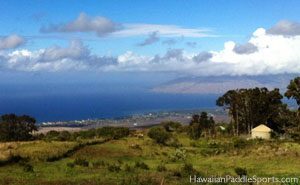 Venture to Upcountry Maui and stop at Grandma's Coffee House for a hearty breakfast, hot cup of local coffee and to talk story with your neighbors. Grandma began roasting and blending organic Maui coffee in 1918, and the tradition stuck. Four generations later, they've got it down to a science, including growing, harvesting, processing and roasting the coffee entirely themselves. Located in Keokea not far from the Kula Botanical Gardens, venture here on a Saturday or Sunday to try the cornbread eggs benedict. Perfect stop on your way back from Haleakala.

10. Hike in a Bamboo Forest
Located on the back side of Haleakala National Park, drive 12 miles past the town of Hana to the Kipahulu side of the park. To experience one of the island's most jaw-droppingly beautiful hikes, take the 4 mile roundtrip hike along the neighboring Pipiwai Trail. You will traverse through lush rainforest, leading you to a giant banyan tree, then cool off in a thick bamboo forest before you finally get to see Waimoku Falls, an impressive 400 ft. waterfall.

11. Drive Around the West Maui Mountains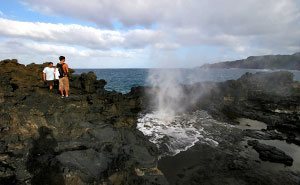 For a shorter preview of the winding roads and beauty you can expect along the Road to Hana, follow Highway 30 north from Kapalua for jaw-dropping views around the island's northernmost point. Stop at one of the many fruit stands for a smoothie and delicious Maui Gold Pineapple and pull over at mile marker 38 for a short hike down to Nakalele Blowhole. The contrast of high cliffs and deep blue ocean is stunning. Take your time, soak in the views and enjoy the journey!

12. Watch the Surfers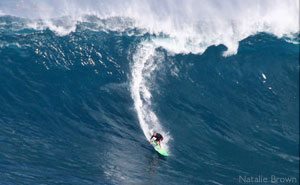 One of the coolest things to do when you're in Hawaii is watching the big wave surfers take on nature, at times riding 50+ foot waves at some of Maui's most famous surf spots, including Honolua Bay, Ho'okipa Beach Park and Peahi, also known as Jaws. If you're not up to paddling out with the pros, consider taking a private surf lesson with your friends and family for a fun challenge on the water. There's nothing like riding your very first wave in paradise, and we will teach you everything you need to know to have your first successful surf session.

13. Makawao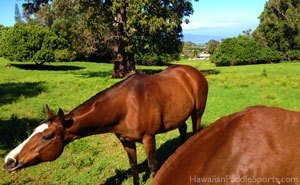 Did you know Maui has its very own paniolo (cowboy) town? Well, we totally do. Head Upcountry to the cozy, charming town of Makawao for an old-school look at rural life on an island. Enjoy views of rolling pastures, take a walk through renowned local art galleries and, if you happen to be here on the 4th of July, don't miss the largest rodeo in Hawaii. Get here early to grab a famous cream puff or stick donut from T. Komoda Store & Bakery and spend the day enjoying the cool breezes, eclectic shops and local hospitality.

14. Go Camping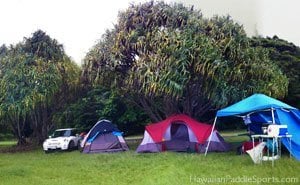 While camping isn't exactly the Four Seasons, shouldn't it at least be done in the warm weather on a tropical island? Pack a camping hammock for an easy alternative to tent camping, and venture to some of our favorite spots for an inexpensive and fun way to spend your time on Maui, including Kipahulu Campground near the Seven Sacred Pools, Wai'anapanapa State Park by the black sand beach in Hana, Polipoli in the Kula Forest Reserve, and Hosmer Grove Campground near the cloud belt on Haleakala.

15. Catch Your Dinner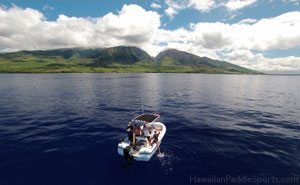 Fishing in Maui is a popular activity for locals and visitors, and there are many options for whatever kind of fishing you're into, whether it be spearfishing, throw net fishing, bottom fishing, sport fishing or relaxed pole fishing from the beach. How great would it be to bring home dinner that you just caught fresh a couple of hours ago? We recommend Maui Fun Charters and Spearfish Maui for guided fishing tours. Great activity to enjoy the scenery of Maui from the ocean!

16. Giddy Up in South Maui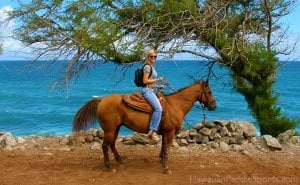 La Perouse Bay, located directly past Makena, is the site of the most recent lava flow in Maui and popular resting location for Hawaiian Spinner Dolphins. Saddle up with Maui-born paniolo Pat Borge, owner of Makena Stables, for a ride through one of the most striking areas of Maui. Each rider is matched to a horse based on their ability, and groups are kept to a maximum of six people. Choose from a 2.5 hour morning ride with panoramic views of Haleakala, lava fields and neighbor islands, or a 2.5 to 3 hour sunset ride through the slopes of Ulupalakua Ranch. Private tours are also available on request. Fruit, snacks and water are included on all tours.

17. Combine Snorkeling & Kayaking
You've probably been snorkeling, and you may have been kayaking, but have you done both on a single tour? Whether you're kayaking around the beautiful shores of South Maui or snorkeling West Maui's Coral Gardens, we combine the best of both worlds for a look above and below the surface. You'll be greeted by many of our honu (sea turtle) friends along the way and our team of experienced guides will lead your private group while you focus on having fun.

18. Outrigger Canoe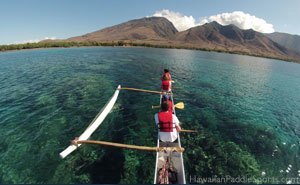 Outrigger canoeing has a long line of rich history in Hawaiian culture, so why not try your hand, or arm, at it and see what you think! Learn Hawaiian place names, marine names and paddle around some of Maui's most amazing spots before riding the waves back into shore. Perfect for groups, individuals, families and children. Our 45 foot long canoes hold 6 people, and you can choose from many location options, including South Maui's Turtle Town, West Maui's Coral Gardens, Honolua Bay or even Molokini Crater if you're feeling particularly eager!

19. Taste Local Favorites
Go where the locals go to eat. For classic local food, try Tin Roof Maui in Kahului, Poi by the Pound in Kahului, or head to Tamura's for poke. You don't want to miss local shave ice at Ululani's, which offers out-of-this-world flavors like lilikoi, pickled mango and calamansi lime from premium fruit purees, natural fruit juices and local ingredients. Enjoy a Maui Brewing Company Bikini Blonde Lager from almost anywhere on the island, or visit the brewpub in Kihei, where you can savor specialty beer flights. Yum.
20. Go Whale Watching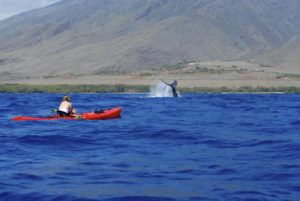 If you're in Maui between December and April, lucky you! Approximately 10,000 humpback whales swim from the Gulf of Alaska to Hawaii each year to birth and nurse their calves in the shallow, warm water before making the long journey back. The Auau Channel between Maui and Lana'i is one of the most popular spots to witness these majestic animals, which can be seen from shore, boat, kayak, outrigger canoe, stand up paddle board, helicopter and, for the lucky couple, even scuba diving. We offer special whale watch outrigger canoe and kayak tours that provide amazing surface-level views, something not possible on a larger boat.

21. Pamper Yourself with a Massage
Maui is one of the best places to indulge in spa services, including deep tissue or hot stone massages and reflexology work. Many of the world's best spas are located right here on Maui. For the ultimate in pampering, we recommend Spa Grande at Grand Wailea or Kapalua Spa at Ritz-Carlton Kapalua. Start your day with breakfast in bed, followed by an afternoon in the spa, and consider yourself a master of vacation relaxation.

22. Get Involved with Hui o Wa'a Kaulua
The Hui o Wa'a Kaulua, or "Assembly of the Double-Hull Canoe," is a Maui non-profit organization that helps "practice, perpetuate and educate the community on Hawaiian canoe building, way finding and voyaging arts." This great local organization completed a 62 ft. transoceanic voyaging canoe called Mo'okiha o Pi'ilani, or "Sacred Lizard of Maui." They currently offer a wide variety of educational programs for local students and are always in search of volunteers to help with current and upcoming projects. See their donation page if you're interested in giving back to an important cause on Maui.

23. Tour a Lavender Farm
If you're looking for a low key, unique tour on Maui, the Ali'i Kula Lavender Farm in Upcountry might just be your cup of tea. Based on practices of relaxation, rejuvenation and renewal, AKL offers an assortment of interesting tours, including Daily Guided Walking Tours, Guided Cart Tours, Lavender Treasure Hunts, Gourmet Picnic Lunches and Craft Classes. They also hold special monthly events and offer great items at their gift shop, including lavender scone mix, lavender body butter cream and lavender strawberry peppermint jam.

24. Visit Lana'i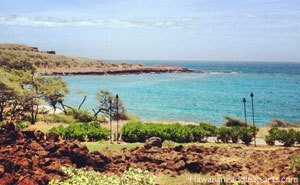 Known as Hawaii's "Most Enticing Island" and located only 9 miles from Maui, hop the ferry from Lahaina to Lana'i for a different but equally beautiful Hawaiian experience. There isn't a single traffic light on Lana'i, and visitors and residents enjoy the rugged beauty and quiet the island offers. Two separate Four Seasons Resorts offer top notch lodging, one located on a lava cliff at Manele Bay and the other at the more rugged Lodge at Koele, or you can camp out on the beautiful Hulopo'e Bay Beach. Don't miss Keahiakawelo, as well as the legendary Puu Pehe, or "Sweetheart Rock," and explore a less visited island in paradise.

25. Relax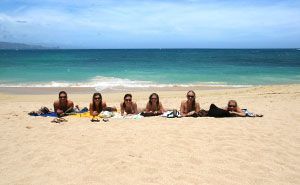 Last but not least, remember you're on Maui time. Relax. Sip fruity cocktails by the pool, take a morning swim in the ocean, nap in the golden sand, and treat yourself to a beachfront massage before taking in Maui's legendary sunsets. While it's fun to go out, do some Maui activities and see sites, take some much-needed time for yourself to relax and enjoy Maui however you please. Life's too short to be stressed out on vacation. Leave your troubles at home and enjoy island life at its finest. Aloha!

What are we forgetting?
Please help us complete this list by contributing ideas for things to do in Maui within the comments below.  MAHALO!

Pros
Maui has it all from cycling, surfing, hiking, and paddling in an outrigger canoe.
Comments
Contact us
Hawaiian Paddle Sports
27 Halekuai St., Kihei,
HI 96753
Members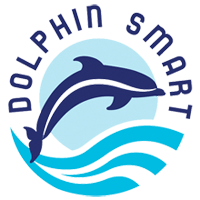 Certificate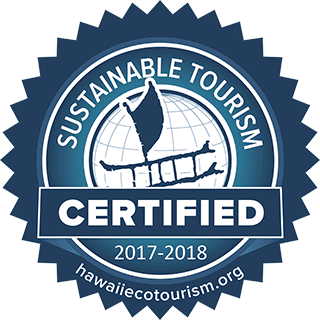 Readers Rating

Rated 5 stars




5

/ 5 (

1

Reviewers

)

Spectacular
---