1. WITNESS A HALEAKALA SUNRISE
Dress WARMLY! That´s right. We see people all time wearing boardshorts and dying. Temps been known to drop well below ZERO. So bring extra clothes and blankets.
2. TRANSFORM INTO A MERMAID
3. EXPLORE THE ROAD TO HANA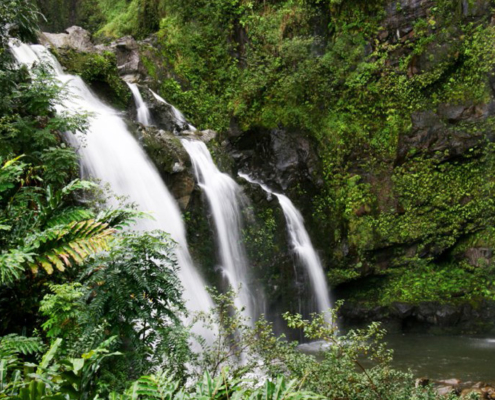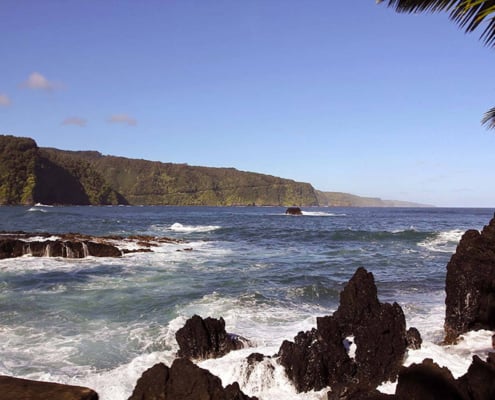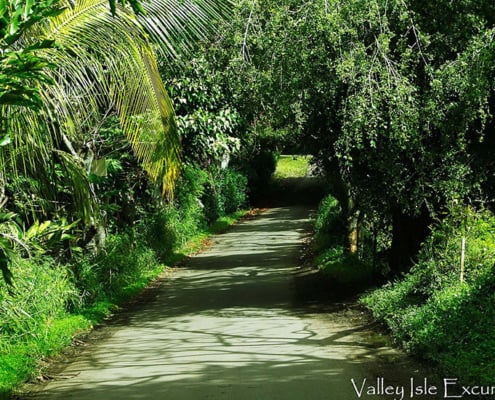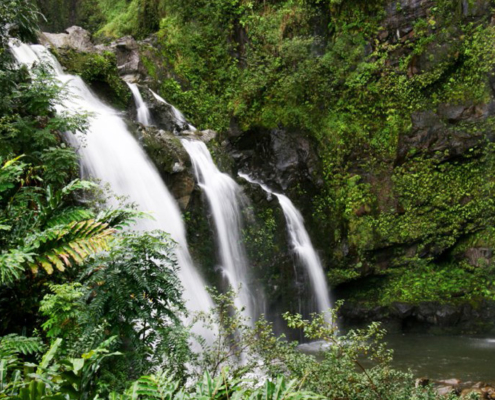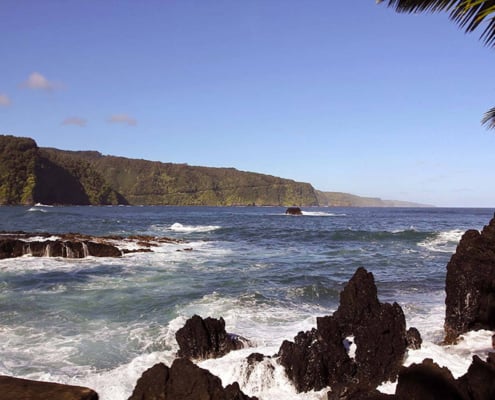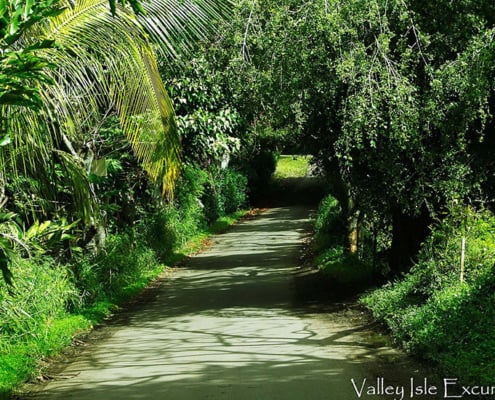 Respect the land, people and culture. This is a sacred, fragile area. Also, turn off the A/C and open the windows. Feeling and smelling the Road to Hana is half the experience.
Bring a camera, appetite & designated driver!
5. TAKE A HIKE WITH NO KA OI ADVENTURES
Wear comfortable shoes & drink loads of water.
Find a boat that takes small groups (uncrowded)
When driving the Road to Hana, this is your last stop for gas and good until you get to Hana. Drive slow through town, find legal parking, and don't feed the hippies.
Try the fried brussel sprouts. Save room for pie.
9. GET CAFFEINATED AT GRANDMA'S
Get out of "cold" for a coffee & hearty breakfast.
10. HIKE IN A BAMBOO FOREST
Drive slowly because endangered birds are present. Also, make sure there are no flash flood warnings. Remain on paths at all times! Bring a camera, swim and towel.
11. DRIVE AROUND THE WEST MAUI MOUNTAINS
Take your time walking down (jagged, loose rock). Don't go too close to the actual blow hole. Careless visitors have been seriously injured here and even killed!
The waves surrounding our islands are much more dangerous than most in the world due to sharp reefs, unexpected size increase & currents. Go with a guide or stay out of the water.
On most 3rd Fridays of each month, there's a town party with live music, great food, and fun for the whole family.
Obtain the required permit to camp. Some campgrounds allow you to drive up and get a permit on the spot (like Kipahulu) where as some you need ahead of time (Wai'anapanapa)
Don't be afraid to throw a fish back if too small. Some of our most delicious fish are invasice and harmfull to our reefs.
16. GIDDY UP IN SOUTH MAUI
Ask for a horse based on your exerience and abilites. Some horses are better for beginners.
17. COMBINE SNORKELING
&

KAYAKING
December through April is whale season, so going at this time pretty much guarantees you'll see some Humpback action.
Soak up any Hawaiin historical & cultural info shared by you guide. Put yourself in that place and time.
19. TASTE LOCAL FAVORITES
If spam musubi isn't your thing, give a plate lunch a try. Kalua pork or chicken, teri beef, rice and mac salad can change your life (and the price is usually right for the amount you get).
Bring a camera, but don't be tied to it. It's incredibly difficult to get the perfect breach photo (even though they regularly breach). It's far more impressive experiencing it through your own eyes!
21. PAMPER YOURSELF WITH A MASSAGE
Don't be afraid to speak up & say harder or softer.
22. GET INVOLVED WITH HUI O WA'A KAULUA
This is not your average volunteer opportunity. You'll never feel more at home on Maui and part of the community.
Bring your kids and have them do the scavenger hunt!
Do yourself a favor and spend the night. There's more to see and do than you might think. If you need to relax, it's worth spending the extra dough for either Four Seasons Resort.
Get a good night's sleep, then go to the beach at your leisure. It's worth driving a little further to find a beach that has little to no crowd. Apply lots of sunblock, drink a ton of water & chill!
Pros
Maui has it all from cycling, surfing, hiking, and paddling in an outrigger canoe.
What are we forgetting?